Drivers sleep, eat and live in their trucks or lorries – a space not bigger than 4 square meters – relieving themselves in their trucks or on the roadside
Jojo jumped at the opportunity to work in Europe. He never thought he would end up as a cautionary tale, living in a safehouse in Poland with 7 other Filipino drivers who are all victims of human trafficking.
In 2018, he first worked for a trucking company that promised him €1,100 ($1,235 or P68,897). Then another company in Poland offered him and his colleagues €1,800 ($2,021 or P100,372) plus accommodations.
Both companies did not pay their promised salary. Instead, Jojo drove around Europe for months at a time not knowing when he would get paid. Without money to book accommodations during cross country trips, he lived in his truck, making it his sleeping and eating quarters.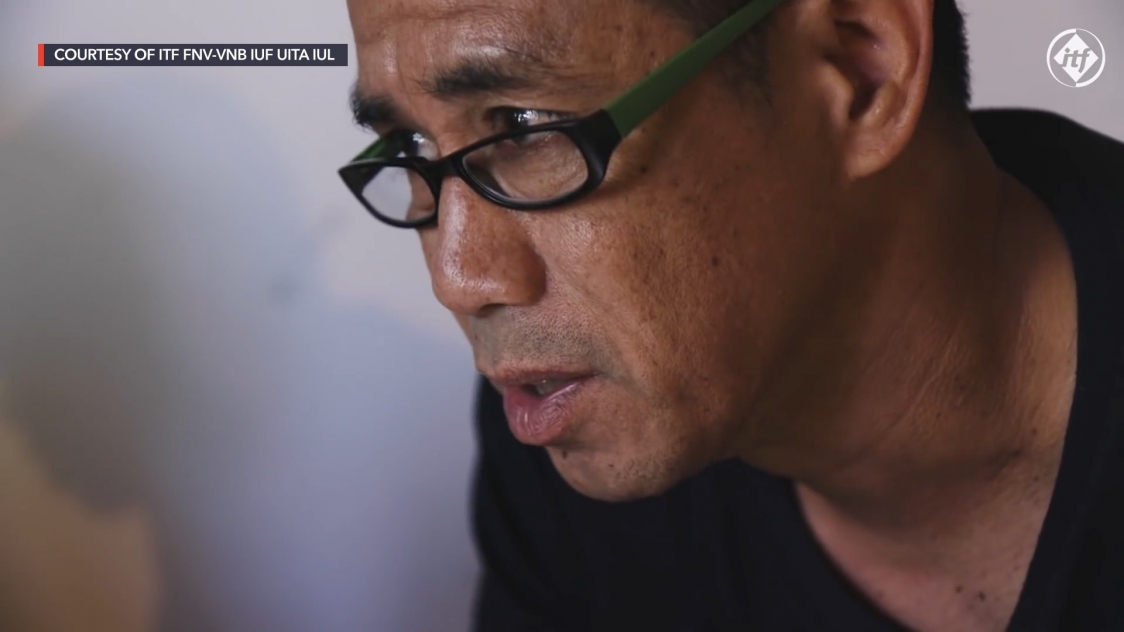 In a video interview conducted by The Federation of Dutch Trade Unions (FNV-VNB), Jojo played back an audio recording revealing how his employer threatened him when he asked for his salary. "Why are you not driving? You motherfucker. Where can you work in the Philippines for €100? And you come here and to me you are making yourself a hero. I'll come there. I'll fuck your mother."
The company paid only a fraction of the €1,800 ($2,021 or P100,372) salary they committed to pay Jojo and the other truck drivers. The case remains under investigation by European authorities that's why the company cannot yet be named.
Things did not get better when Jojo found a new employer in Romania with operations in the Netherlands.
His employer provided him with shelter but not a salary. Jojo begged, pleaded, and reasoned with his employer but he was only given a €50 ($56.27 or P2,789) food allowance.
Jojo and his companions have been given official status as victims of human trafficking and are under the protection of the local authorities.
The video is part of a joint report that a group of international federation of trade unions released in June, highlighting how the European transport industry has long been built on the exploitation of foreign drivers contracted from the Philippines and other low-wage European countries like Ukraine, Uzbekistan, and Romania.
Migrant truck drivers are paid wages as low as €1.76-€2.13 ($1.97-$2.39) per hour while they transport goods manufactured by multi-million dollar corporations throughout the wealthiest European countries like Germany, France, and the Netherlands.
A report series by Investigate Europe showed that the most to benefit from these "sweatshops on wheels" are car companies like Renault, BMW, Volkswagen, and Jaguar that hire the haulage companies.
Some of the truck drivers receive a fixed monthly salary of €100 to €600 ($112 to $674) plus a per diem to cover food and accommodations while on the road but this is not sufficient to cover the cost of decent sleeping quarters in expensive European countries.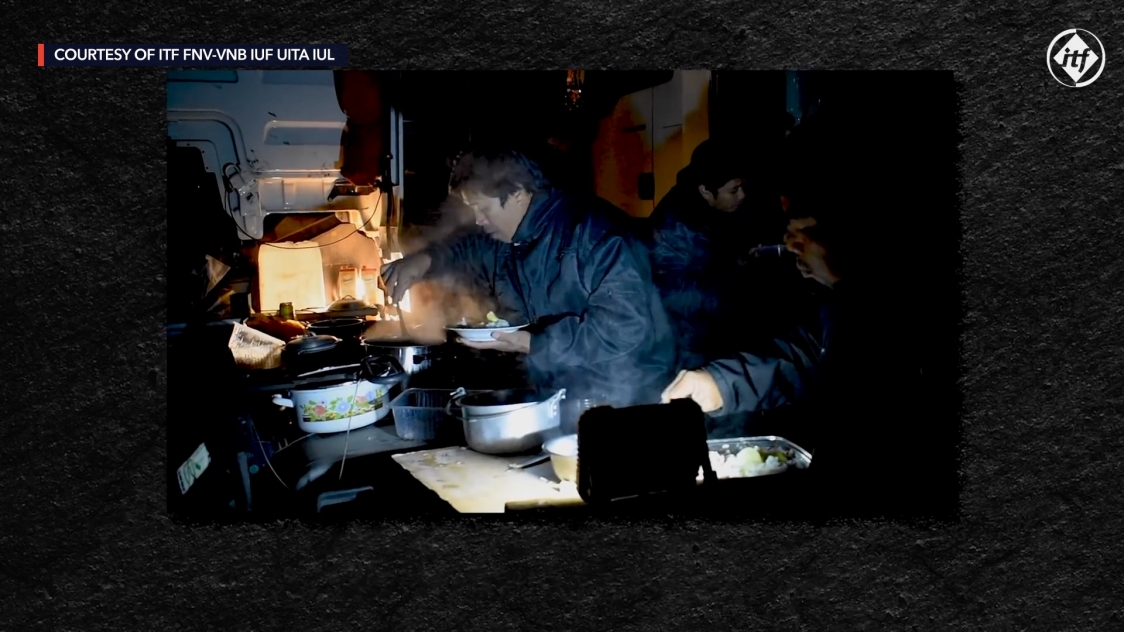 In comparison, their EU-national counterparts are paid anywhere between €1,500 ($1,688 or P83,821) to €2,500 ($2,814 or P124,143) on top of a per diem for doing the same job.
The trade union report is based on interviews with drivers and other industry sources from different European countries conducted during the onset of the COVID-19 pandemic as well as various documents and research data. The FNV-VNB, along with the International Transport Workers' Federation (ITF) and the International Union of Food and Allied Workers's Associations (IUF) compiled the findings of the report.
About 75% of the inland freight that moves through the 27 countries that comprise the European Union (EU) are transported by cargo trucks. The transport of goods across the massive land area that is the continent of Europe is crucial in the supply chain – especially during a global pandemic like COVID-19 when airports are closed and flights are restricted as part of lockdown measures meant to curb the spread of the virus.
Transport trade unions estimate that there are about 150,000 non-EU truck drivers in Europe who are "working and living in appalling conditions."
Truckers or "big rig" drivers are literally on the road – continuously driving for months at a time with limited rest days and no medical insurance. Drivers sleep, eat and live in their trucks or lorries – a space not bigger than 4 square meters – relieving themselves in their trucks or on the roadside.
During the brutal European winter months when employers would refuse to repair heating systems, drivers would resort to using the camping gas stove that they use to cook as a source of heat. It is dangerous but drivers said the other option is to freeze out in the cold.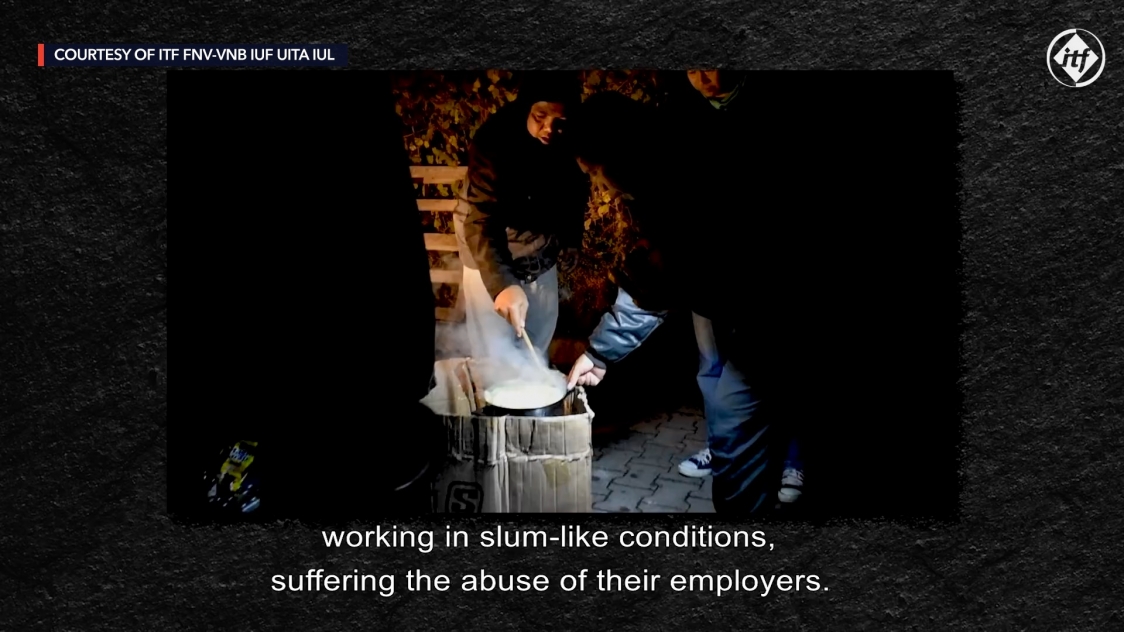 Pandemic as excuse to cut wages
Among the report's findings is that transport companies are now capitalizing on the COVID-19 pandemic to further cut or withhold wages even while pressuring drivers to make speedy deliveries of essential goods like food and medical equipment.
Drivers are not provided with proper protective gear, thus increasing their risk of contracting the virus. Drivers are left with no choice but to buy protective gear themselves, taking it out of their already low wages.
Cited in the report was a memo issued by a multinational company which used falling demand and a drop in fuel prices as a consequence of the pandemic to justify a "request to reduce your transport prices."
This reduction is often taken out of the salaries of drivers who say that even with less demand, they are working more than ever as other modes of transport in the supply chain were disrupted by border closures and movement restrictions.
"During COVID-19 me and my colleagues are doing transports [sic] in Western Europe. But our employer tells us that he cannot pay our salaries because his invoices are not being paid by the operator we work for," said a Filipino driver interviewed in the report. He had not received his salary since January 2020.
Marlon Toledo Lacsamana, secretary general of Migrante Netherlands-Den Haag, said that these exploitative labor practices were exacerbated by the outbreak of the COVID-19 pandemic.
"Philippine embassies and consulates were closed or operating with a [skeleton] workforce. When borders within Europe closed, truck drivers were cut off from the embassy, Filipino organizations, and local unions which could act as a check and balance and offer assistance," said Lacsamana in a text message.
Hans Cacdac, administrator of the Overseas Workers Welfare Association (OWWA), acknowledged the long-standing exploitation of Filipino truck drivers in Europe. "This is a problem that we would normally solve through rescue, assistance, and repatriation. This is now made more complicated by the health aspects of COVID-19."
Third country hiring
A shortage of truck drivers across Europe, decades of deregulation and widespread subcontracting, along with a loophole in labor laws, have allowed trucking companies based in Eastern Europe to hire migrant and non-EU drivers and pay them much lower wages than the standard in the countries that the drivers are made to work in. .
"These drivers are contracted by companies based in Eastern European countries that they will never work in. They almost exclusively drive around Western Europe where wages are higher," said Edwin Atema, a lead investigator from FNV-VNB who spoke to Rappler via phone from the Netherlands.
"Transport companies treat foreign truck drivers like car keys that can just be left anywhere without a salary, water, or food. Like they can be turned off or on whenever the employers want."
According to Cheryl Daytec, the labor attaché at the Phiippine Overseas Labor & Office (POLO) in Geneva, Switzerland, trucking companies get away with paying low wages through "third country hiring," a method of hiring Filipinos through another country like Qatar, Malaysia, Singapore, United Arab Emirates, or Taiwan (and not directly from the Philippines). From here, Daytec told Rappler in a phone interview, they apply for a working visa in a Polish consulate to facilitate their entry to Europe.
Before a Polish consulate opened in Manila earlier in 2020, the drivers would fly to Malaysia where visas are not required of Filipinos, and from there, apply for a Polish working visa to enter Europe.
"In reality, the drivers are only in Poland once every 3 months," said Daytec, who oversees Philippine migrant worker issues in Poland and the Czech Republic.
This route circumvents the Philippine Overseas Employment Agency (POEA) hiring process that has safeguards against underpaying of wages and violation of worker rights. It also prevents the Philippine government from knowing how many Filipinos have been trafficked into European countries.
"We usually only learn about their situation when we are alerted to a migrant worker in distress," said Daytec.
When COVID-19 hit and many overseas Filipino workers lost their jobs, the government rolled out the AKAP social assistance programme offering financial assistance of $200 for displaced workers.
"The Philippines is one of the few countries providing this kind of assistance to their workers in a foreign country. Ideally, it is the hiring country that should be taking care of foreign workers they hired and are now displaced by the pandemic," Daytec added.
The POLO in Geneva has negotiated a contract with an eastern European trucking company that standardizes truck driver wages at €1,500 ($1,688) and is compliant with European guidelines in limiting driving hours and observing rest times.
The provisions in the contract are being reviewed by the POEA as a standard model contract that may be adapted by trucking companies in Eastern Europe.
"It's definitely a big improvement from the usual $450 (P22,355) wages that were previously promised to our truck drivers," said Daytec. (To be concluded) – Rappler.com