Oh but Amal Clooney is certainly not just the wife of George Clooney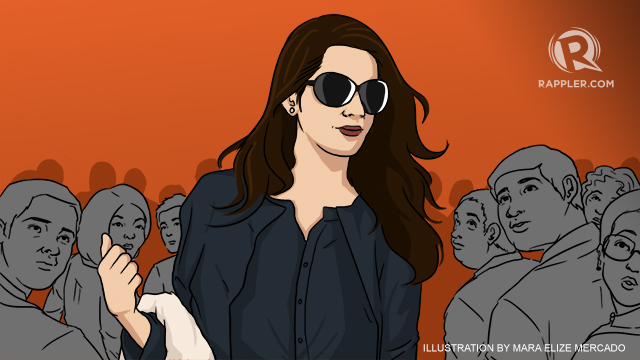 On Thursday, October 8, one of Gloria Macapagal Arroyo's lawyers called a press conference to share the news that the United Nations Working Group on Arbitrary Detention had released its opinion that the detention of the former president "violates international law" and is "arbitrary on a number of grounds."
But either the significance of the announcement was lost on one of the moderators, or he took his attempts at ice breakers too far.
Lawyer Larry Gadon had just read an email sent to him by international lawyer Amal Alamuddin Clooney, who filed a case before the UN body in February 2015 on behalf of the former Philippine president.
"Pardon my ignorance, but is Amal Clooney the wife of George Clooney?" the moderator asked.
"Yes, Amal Clooney is the wife of George Clooney, but she has already gained prominence as an international lawyer long before she married George Clooney. In fact, she worked with Kofi Annan when he was secretary General of the United Nations and has held several positions with the UN," Gadon answered.
Mrs Clooney has taken on dozens of high-profile clients before. They include Wikileaks founder Julian Assange, Al Jazeera journalist Mohamed Fahmy who was jailed in Egypt, and controversial Ukrainian Prime Minister Yulia Tymoshenko. Arroyo is one of Clooney's latest clients.
The ex-president is facing a non-bailable offense of plunder for having approved the diversion to other projects of P366 million in government's sweepstakes office funds. The anti-graft court Sandiganbayan has allowed her co-accused – directors of the sweepstakes office – to post bail, but not Arroyo. It has also turned down the former president's motion to be allowed to seek treatment elsewhere for her "multilevel cervical spondylosis" or the wearing of the bones.
Later on during the press conference, that moderator, who identified himself as a journalist, asked the Filipino lawyer: "If Amal were to show up at the Sandiganbayan, would it affect her (Arroyo's) case, considering how beautiful she is?"
Good for Attorney Gadon that he ignored the question. – Rappler.com