'I thought I was dreaming...this isn't happening to the pastoral itself, with the chapel just beside us. Why are they like that, how could they do this?'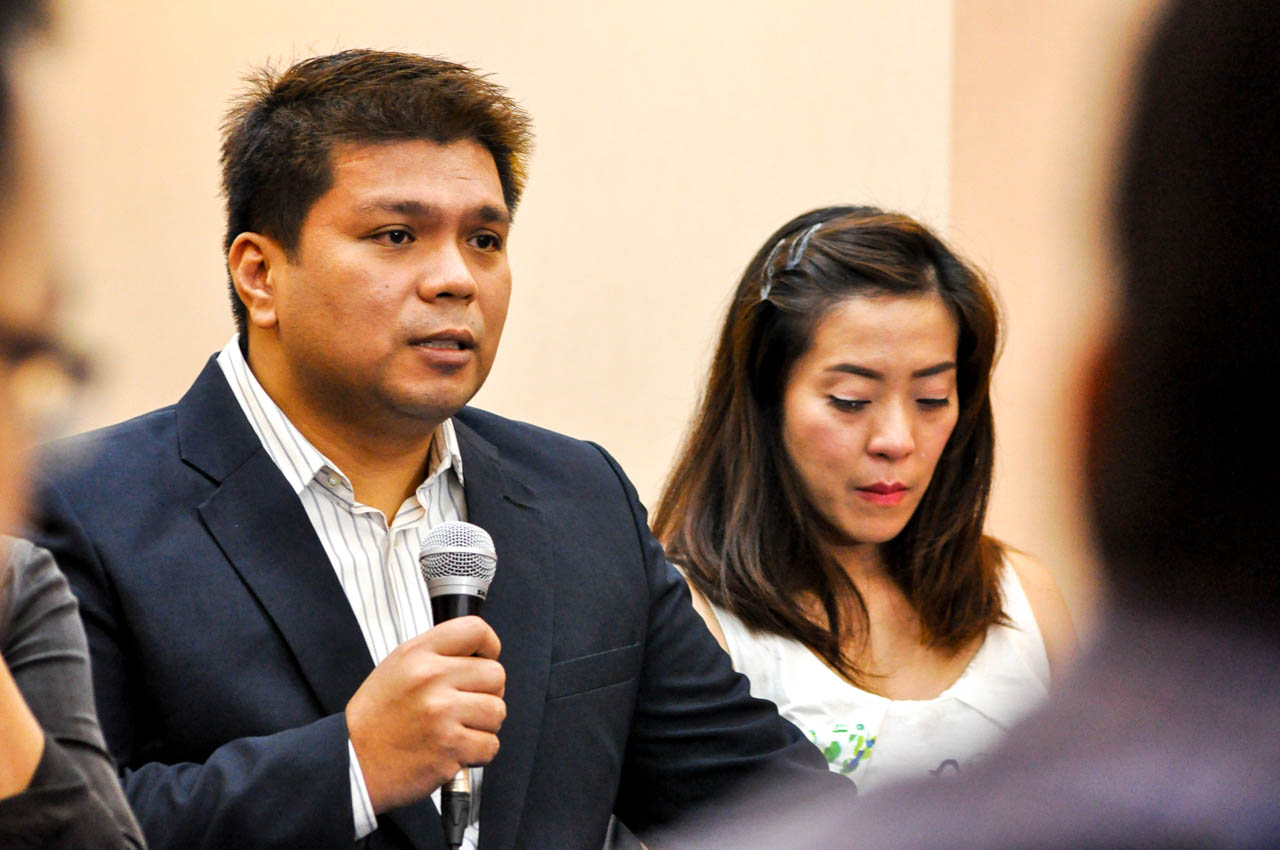 Have you seen the video on YouTube of Lowell "Boyet" Menorca's Filipino-Japanese wife, Jinky Otsuka, nicknamed Seiko? We saw it recently, although the video was recorded and uploaded more than a week ago, on November 5.
Seiko looks very Japanese but speaks flawless Filipino, something Iglesia followers are known for. It turns out, her father is Japanese while her mother is Filipino. She has a twin named Jungko, who, along with Boyet's brother Anthony, filed with the Supreme Court last October writs of amparo and habeas corpus to compel Iglesia Sanggunian or Council members to produce Lowell Menorca.
Iglesia ministers we've heard speak elegant, formal Filipino, far from the colloquial Taglish that even many Catholic priests speak. If you recall, executive minister Eduardo Manalo recently visited Yokohama and celebrated his birthday with Iglesia brethren there. Japan is host to about 47 Iglesia congregations. 
It would have been refreshing to listen to Seiko speak and hear her narration, except that the 27-year-old former teacher recounts the horror of the confrontation on July 14 between her and some district ministers in Sorsogon, where the abduction of Boyet Menorca supposedly happened. As teacher, Seiko handled bible classes during children's worship services.
The video was recorded several weeks after the October 25 press conference of her husband at the Bayview Hotel in Manila. It was uploaded on YouTube on November 5, 2015. 
One part of the video has her narrating how locale ministers from Sorsogon threatened her, asking, "Kayang-kaya 'nyong mabuhay kasi may kaya kayo, pero ang tanong, bubuhayin pa ba kayo ng pamamahala?" (You can afford to live because you are wealthy, but the question is, will the leadership allow you to live?)
She is disbelieving of what is asked of them – to identify the Manalo brothers Angel and Marc as being part of the group that is challenging the Iglesia leadership and of being behind the blog of Antonio Ebangelista, which has been exposing alleged irregularities and excesses among members of the Sanggunian.
In another part of the video, she recalls telling her husband they should flee immediately because their lives were in danger.
Towards the end, she recounts how she became hysterical when she saw armed men in their home accompanied by a policewoman. "Sino kayo? Ano'ng ginagawa 'nyo dito sa bahay namin? Anong ginagawa 'nyo? Bakit kayo armado?" (Who are you? What are you here doing in our house? What are you doing? Why are you armed?)
She kept on calling out to her husband Lowell who, they found out, was taken by the armed men. In his press conference, Menorca recounted the 7-hour trip from Sorsogon all the way to Dasmariñas, Cavite, where he was arrested on falsified charges of carrying an explosive.
With Lowell gone, she rushed to the kitchen and grabbed a kitchen knife to protect herself, her child, and their household help Abegail Yanson. "Naisip ko nananaginip ako…hindi nangyayari ito, hindi nangyayari ito sa pastoral mismo…katabing-katabi lang namin 'yung kapilya. Bakit ganoon sila, kaya nilang gawin iyon?"
(I thought I was dreaming…this isn't happening, this isn't happening to the pastoral itself, with the chapel just beside us. Why are they like that, how could they do this?)
– Rappler.com