Apo Hiking Society member Jim Paredes, a vocal supporter of Leni Robredo, launches the social media campaign in support of the Vice President's vote-shading threshold petition before the Presidential Electoral Tribunal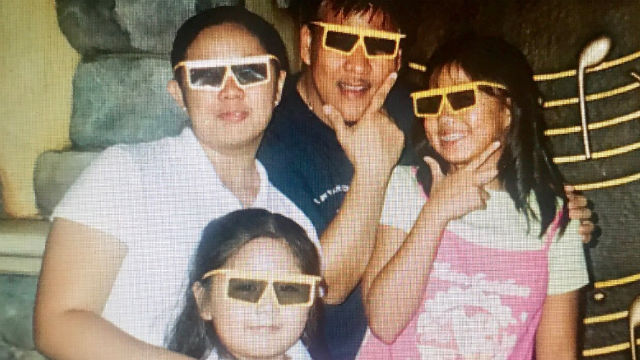 Vice President Leni Robredo might have thought she was just sharing another happy memory with the public when she tweeted an old photo of her 3 daughters with their late father, former interior secretary Jesse Robredo – all wearing identical dark glasses with yellow frames. 
Little did she know that it would inspire her supporters to launch a social media campaign to rally support for the Vice President in the electoral protest she's facing.
In response to the expression of support, Robredo tweeted, "Whoever thought of this hashtag, lodi ka #LeaveOurShadesAlone," using the millennial lingo for "idol."
Whoever thought of this hashtag, LODI ka #LeaveOurShadesAlone pic.twitter.com/BHwQXkyiHa

— Leni Robredo (@lenirobredo) May 9, 2018
It was Apo Hiking Society member Jim Paredes, a known supporter of Robredo and the Liberal Party (LP), who called on the public to post selfies of themselves wearing sunglasses and to use the hashtag #LeaveOurShadesAlone. 
"Dear PET, it was clear Leni won in the last elections. She is the Filipinos' duly elected Vice President. We are disturbed and shocked that PET is changing the rules now in the recount," Paredes addressed the Supreme Court, acting as the Presidential Electoral Tribunal (PET), in a Facebook post on Tuesday, May 8. 
"Your new rule about the shading of the circles on the ballots is subversive of the peoples' electoral will. If the different shadings were valid votes then, why should you change the rules now? Is this a sinister attempt to dilute her votes and change the results and make Marcos win," Paredes added. 
Several Robredo supporters have since responded to the call.
              href="https://twitter.com/hashtag/LeaveOurShadesAlone" data-widget-id="994390100871016448″>#LeaveOurShadesAlone Tweets
They include LP member and Senator Paolo Benigno "Bam" Aquino IV, who served as Robredo's campaign manager in 2016. 
The PET is currently recounting votes in Robredo's home province, Camarines Sur. as part of the election case filed against her by her rival, former senator Ferdinand "Bongbong" Marcos Jr. (READ: TIMELINE: Marcos-Robredo election case)
Robredo has asked the PET to reconsider its decision to count as valid votes only the ballot ovals that are at least half-shaded. This is despite a Commission on Elections resolution during the 2016 polls that set the shading threshold at only one-fourth of the ovals.  
If the PET junks Robredo's motion for reconsideration, it is possible that ovals counted by the vote counting machines in 2016 in her favor will no longer be considered in the ongoing ballot recount. (READ: Robredo calls out Philippine Star reporter for 'fake news' on VP protest) 
The same could happen to Marcos himself. – Rappler.com