Davao City lawyer Charmalou Aldevera, a friend of presidential son Paolo Duterte, is being considered to take over the functions of Special Assistant to the President Bong Go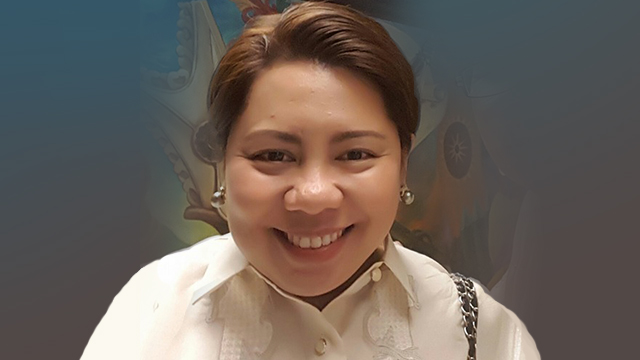 With presidential aide Bong Go filing his candidacy for senator on Tuesday, October 15, efforts have been undertaken to ensure the Chief Executive will never lack a special assistant.
Duterte revealed on Tuesday, October 9, that Go's replacement as his top aide may be a woman.
Three independent sources in Malacañang told Rappler on the week of October 8 that Davao City lawyer Charmalou "Sweetheart" Aldevera is being considered to take over Go's functions. This was later on confirmed by Chief Presidential Legal Counsel Salvador Panelo on Tuesday, October 16, in a CNN Philippines interview.
Sources had told Rappler that Aldevera was already undergoing "training" to prepare her for the high-stakes job as the Chief Executive's assistant. 
Aldevera did not wish to be contacted for this story. Go also has not replied to Rappler's queries.
Paolo's childhood friend
Aldevera was legal counsel to the President's good friend, Pastor Apollo Quiboloy, founder of the Kingdom of Jesus Christ.
She had been on the frontlines for him in 2015 when it was found that Kingdom of Jesus Christ members had distributed the durian candies that poisoned over a thousand people in Surigao del Sur.
But Aldevera also enjoys warm ties with Duterte's own family members.
Former Davao City vice mayor Paolo Duterte counts her as a childhood friend. She even served as his lawyer, representing him when the Board of Canvassers proclaimed his electoral victory in May 2016.
Aldevera was a crucial member of President Duterte's 2016 campaign team, serving as its sortie secretariat head.
In 2015, she had been named Davao City Water District director.
SAP title?
Whoever Go's replacement will be, another question is, will they be given his title of Special Assistant to the President (SAP), which comes with the title of "Secretary" and a seat in Cabinet meetings?
The Office of the SAP was especially created for Go. No other administration has had a SAP since Go's functions nowadays were usually carried out in previous administrations by the Presidential Management Staff (PMS) head and presidential assistants.
Duterte has heavily relied on Go to call up persons or arrange meetings, monitor the government projects or initiatives particularly important to him, and choose appointees.
Part of this reliance is borne out of two decades of working together. Go became Duterte's assistant in 1998, when he was still a congressman.
In those years, Go and Duterte weathered political highs and lows together. In his own words, Go was Duterte's "utility man," doing everything from buying his groceries to bringing him to the hospital. (READ: The man they call Bong Go)
It would be hard to match that level of trust and intimacy for any Go replacement.
But then Go himself said he'll likely still be seen beside the President even if he runs for senator.
While doing so means he is deemed automatically resigned from his post as SAP, nothing will stop him from assisting the President even without receiving a salary.
"Kung gusto ko magsilbi sa isang tao na libre at walang sahod hindi naman bawal 'yun (If I want to serve a person even without pay, that's not prohibited)," said Go in a radio DZXL interview on Tuesday. – Rappler.com