It's P5,000 per reporter in exchange for not mentioning the name of a police general in stories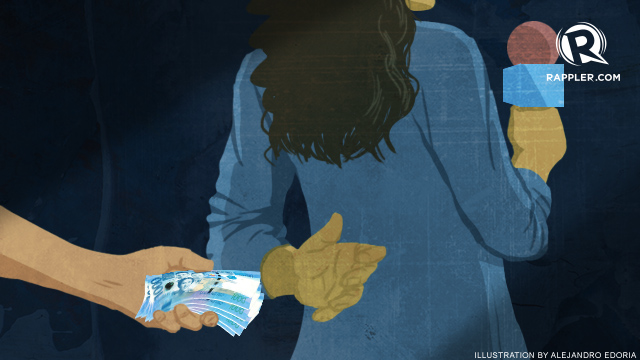 MANILA, Philippines – Anything to keep him out of the news?  
As the Philippine National Police (PNP) once again finds itself fodder for news, friends and aides of one of its top generals apparently want him out of the limelight.
There are murmurs in Camp Crame and nearby Camp Aguinaldo that cash is being offered to reporters to simply keep former PNP chief Director General Alan Purisima out of their stories.
The cost? Around P5,000 per reporter. The deal? No mention of Purisima, his suspension, or of the controversy surrounding him.
It sounds simple but can be quite difficult to do since Malacañang is set to announce a new chief of the PNP soon. 
Purisima was chief of the PNP from late 2013 until February 2015, when he
stepped down
 in the
aftermath of "Oplan Exodus
," a botched police operation which claimed the lives of more than 60 Filipinos, including 44 PNP Special Action Force (SAF) personnel. 
The 4-star general was accused of commanding the operation despite serving a preventive suspension order over a graft charge. Purisima denied the accusation, but it was later discovered that he was, in fact, a huge player. 
Purisima sat in briefings prior to the operation – one of them in the presence of no less than President Benigno Aquino III, his friend. The suspended general also received and relayed information on the day of the operation itself. A probe body later discovered that some of the information Purisima was giving the President was unverified. 
His suspension has since lapsed but he is still on leave for personal reasons.
The police official is now a powerless 4-star general with no command to speak of or people to supervise. The Ombudsman has yet to decide on the case lodged against him, over an allegedly sketchy deal between the PNP's Firearms and Explosives Office and courier company Werfast. 
There are at least two other complaints against him pending before the Ombudsman: one for the construction of a new "White House," the official residence of the PNP chief in Crame, and another for his alleged under-declaration of his property in Nueva Ecija. – Rappler.com