Where does the ruling party figure among the many movements in the national political scene?
The political world had seen a flurry of activity in the past week with candidates touring the country ahead of the official campaign period and with one presumed 2022 hopeful taking the first public steps toward a national campaign come February 2022.
Within three days, Davao Mayor Sara Duterte withdrew her mayoral candidacy, left the regional party she founded in 2018, and touched base with key national political figures in Balesin and Cavite. And just after standing as godmother or ninang in a politically star-studded wedding, she took her oath as the newest member of Lakas-CMD whose president emeritus is former president Gloria Macapagal-Arroyo.
Terse in their statements as this all unfolded was the Cusi-led faction of the ruling PDP-Laban, a party chaired by Sara's father, President Rodrigo Duterte.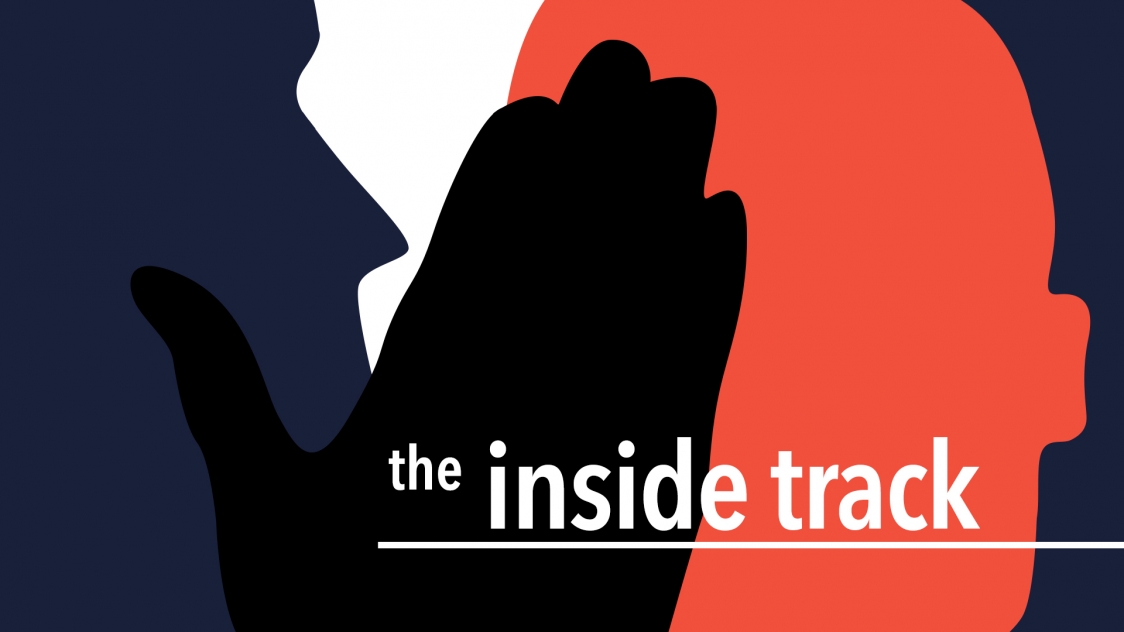 "We continue to monitor the developments in the national political landscape and we are exploring all options as the dominant majority party," said the wing's secretary general Melvin Matibag in a statement to media on Friday, November 12, a day after Sara officially joined Lakas-CMD.
Days prior, after her withdrawal from reelection as Davao mayor, PDP-Laban's president, Alfonso Cusi, said they were "[watching] with keen interest the developments" related to Sara's latest political move.
Has PDP-Laban taken a backseat in Philippine politics even before the campaign period has begun?
It depends on who you're asking. But to be sure, the party's decision to field at the last minute Senator Ronald dela Rosa as its standard-bearer didn't earn it brownie points if you're talking about strength projection. Dela Rosa, a long-time ally of the Dutertes, had said repeatedly that he's willing to slide down for Sara even while he insists he's serious about running for president.
Former president Arroyo's Lakas-CMD is clearly on Cloud 9 though, as it counts as its newest member a politician who has led early presidential preference surveys.
And then, there's the possibility of more alliances being forged by Lakas-CMD, with Sara now in its fold.
Lakas-CMD president and Majority Leader Martin Romualdez, in a media interview on November 12, said he was "glad" to play a role in potential talks and alliances – among them with his cousin, Partido Federal ng Pilipinas (PFP) presidential standard-bearer Bongbong Marcos Jr.
Asked if he'd be torn – and would one day have to pick between party and family – Romualdez seemed optimistic.
"I don't foresee a conflict. Mayor Sara and [Bongbong Marcos] are good friends. They've been communicating. I don't see conflict, I don't see myself being caught between them," said Romualdez, who emphasized over and over, that they were working on alliances with other national parties.
Sara, said Romualdez, officially signified her intention to join the party on November 9, or the day she withdrew her reelection bid. But Lakas, he said, had invited her to join them as early as 2018, or the year she founded Hugpong.
Marcos-Duterte, Duterte-Marcos?
Does Romualdez's choice of words and apparent elation mean a Marcos-Duterte or Duterte-Marcos tandem is in the works?
Marcos, son and namesake of the late dictator, had made it clear: he isn't sliding down and he is not backing out of the presidential race.
And amid the talks and negotiations, where is PDP-Laban?
Earlier in the week, two PDP-Laban figures who had, for a while, been estranged, met again: President Duterte and Senator Manny Pacquiao, who is running for president under obscure, Cebu-based PROMDI party. Does it signal healing in PDP-Laban?
Go-Duterte?
Matibag on November 12 also floated the option of a Go-Duterte tandem – referring to long-time Duterte aide Senator Bong Go and the President himself – as their ticket for 2022. That's strange, considering Duterte has already said he would retire from politics and after Cusi himself floated the idea of a Senate run for the President.
Go has also been campaigning around the country for his vice presidential bid – which he himself has said might change soon, upon the wishes of the President himself.
Almost every election is touted to be the most exciting, if not most unpredictable, but the 2022 contest is already making a solid claim as being one of the crazier and most dramatic ones in recent history.
As party insiders forge deals and find compromises, it's the voting public that's left to guess and figure out the possibilities.
The bright side? The wheelers and dealers of politics have only until November 15 to seal their deals. That's the deadline for substitution via withdrawal. – Rappler.com