The Laud quarry was the 'common mass grave' for victims of the various groups within the DDS network, but they used 3 other sites to also hide the bodies
While the Laud quarry in Barangay Ma-a was the main secret burial site for people killed by the notorious Davao Death Squad (DDS), there were three other sites where the hitmen of then-mayor and now-President Rodrigo Duterte dumped the bodies.
Self-confessed former DDS gunman Arturo Lascañas provided, in writing, details on how his sub-group and the other units in the death squad used these sites whenever their missions yielded "bagahe" (baggage) or "basura" (garbage) – their code for corpses delivered to a mass grave.
Lascañas' 186-page affidavit, a copy of which was obtained by Rappler, has been accepted by the International Criminal Court (ICC) in its probe into state-sponsored killings under Duterte. The investigators have observed a pattern shared by the DDS operations during the time when Duterte was mayor of Davao City and when he became president and launched his war on drugs.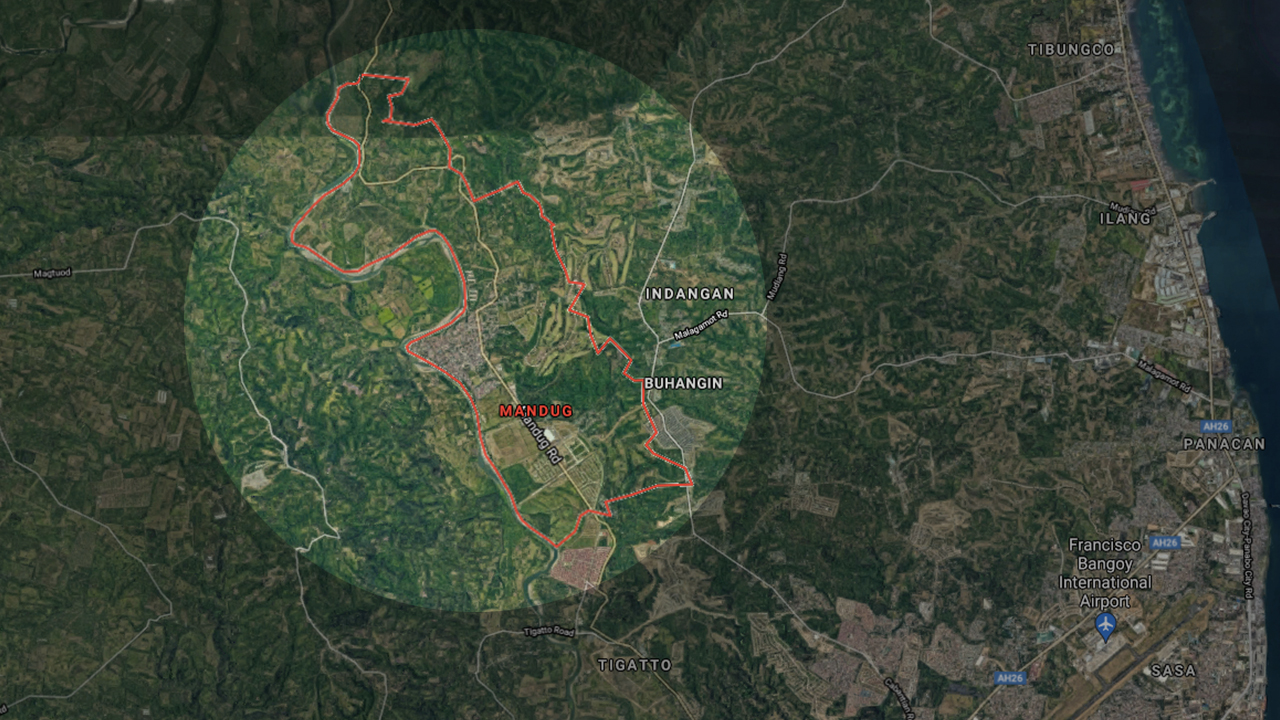 A mini-forest in Barangay Mandug, Davao City
Around 18 kilometers from the city center and at least three kilometers from Barangay Mandug proper is a "semi-forested" place allegedly used by the DDS as a mass grave.
According to Lascañas, it was used exclusively for victims of the Heinous Crime Task Group that existed from 2001 to 2010.
Lascañas claimed that it was a specific sub-group under the DDS who killed suspected shoplifters, a former death squad member called Catang, a kickboxer named Ali-Cali, and a former policeman named Docot Nalzaro.
Lascañas said the group which maintained this mass grave also killed his brother Fernando, an ex-prisoner. A SunStar report published in 2013 detailed the killing of a man named "Fernando B. Lascañas" during a chase with policemen.
Mandug was supposedly maintained by a high-ranking Davao policeman named Jim Tan, and was secured by the Duhilag brothers, identified by Lascañas in his affidavit as Roland, Yan-Yan, Alan, and Valentin. There was also allegedly a guard who received P7,000 from Duterte and a sack of rice each month.
The men would exhume bodies every 6 to 10 months, following Duterte's orders, according to Lascañas.
Rappler could not trace Tan's whereabouts and was told sometime in October that he had left Davao.
"It is Mayor Duterte's policy on DDS operatives that 6 to 10 months after burial in mass graves, they should be exhumed and the skeletal remains of the victims shall be thrown in the Davao river or in seas," Lascañas said.
To follow this order, the person who oversaw the mass grave allegedly kept his "own burial diary," which indicated vital information on each victim there, including when they were buried and how many months since burial.
Lascañas said personnel received P3,000 to P5,000 per exhumed remains.
Lascañas also alleged that "one hundred innocent human lives were buried in the Mandug mass graves," among them a certain Alias "Kumander Pepot" and three companions.
"Kumander Pepot," he said, was a former leader of a New People's Army sparrow unit, a liquidation squad, that allegedly posed a threat to Duterte's life.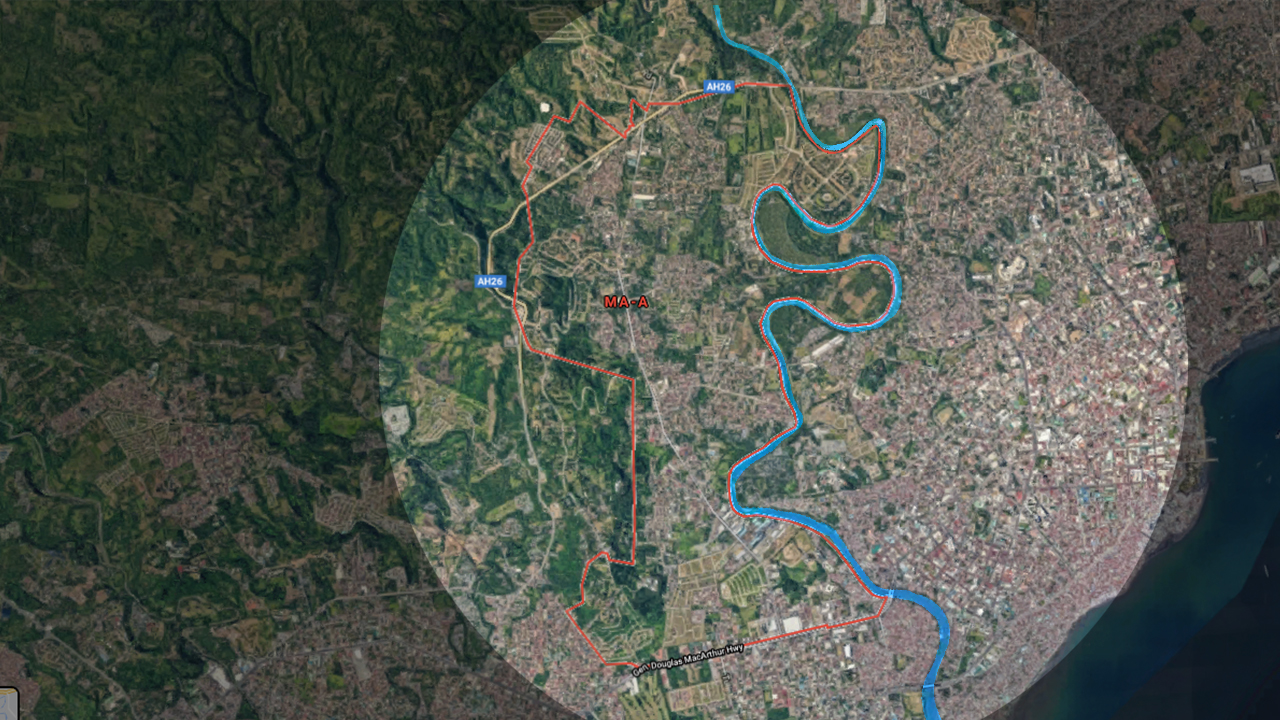 Near Davao River bank, Barangay Ma-a, Davao City
Lascañas said a mass grave in Barangay Ma-a in Davao City could be found "near the bank of Davao river" and "adjacent to a small banana plantation with banana chips factory."
This site is different from the Laud quarry, which is in the same barangay. Back then, it was not investigated by the Commission on Human Rights (CHR).
The site near the riverbank was allegedly used exclusively by a group in the DDS network led by a certain SPO4 Teodoro "Dodong" Paguidopon, whom Lascañas said was among the eight "original members" of the death squad like him.
Edgar Matobato, a former hitman who worked closely with Lascañas, also mentioned a certain "Ludy Pagidupon" in an affidavit filed with the Ombudsman in 2016. He was among the Davao cops Matobato accused of kidnap and murder. Another signed but undated affidavit of Matobato obtained by Rappler also made mention of a "Dodong Pagidupon," whom he mistakenly described as a retired major.
Matobato named "Pagidupon" – besides Lascañas and several others – as being involved in the killing of former soldier Jun Barsabal in Samal Island, details of which were narrated by Lascañas in a February 2017 Senate hearing.
Paguidopon, according to the Davao City Police, retired in 2016. Davao City Police chief Police Colonel Kirby John Kraft told Rappler he had no information on how to reach Paguidopon and that he did not know him. We will update this story once we are able to trace him and get a response.
Lascañas did not mention how many bodies were allegedly buried in this specific mass grave, but recalled there were three suspected terrorists and shabu couriers killed and buried there sometime between 1999 and 2000.
He did not name the three suspected terrorists in his October 2020 affidavit submitted to the ICC. In a Senate hearing in 2017, however, Lascañas narrated an incident involving a suspected terrorist named Sali Makdum – corroborating the claims made by Matobato during earlier Senate hearings, in 2016.
Their accounts of how Makdum was killed differed. Matobato said Makdum was abducted and chopped to pieces by Paguidopon's DDS group, who exclusively buried bodies near the riverbank in Ma-a.
Lascañas in his affidavit said his group buried Makdum at the Laud quarry, also in Barangay Ma-a, although he had told another version of the story to Ronald "Bato" dela Rosa, then-chief of the Presidential Anti-Organized Crime Task Force-Eastern Mindanao and now a senator.
Afraid that Dela Rosa would frame him when the latter asked for the personal belongings of Makdum, Lascañas told him they burned Makdum's body and threw his ashes and bones into the Davao River, following Dela Rosa's order to leave no trace of the terrorist.
Dela Rosa, during a Senate hearing in September 2016, said that he didn't personally know Matobato, didn't have Lascañas in his unit, and didn't have a target named Makdum.
Dela Rosa refused to comment when we sought him for specific questions in this series.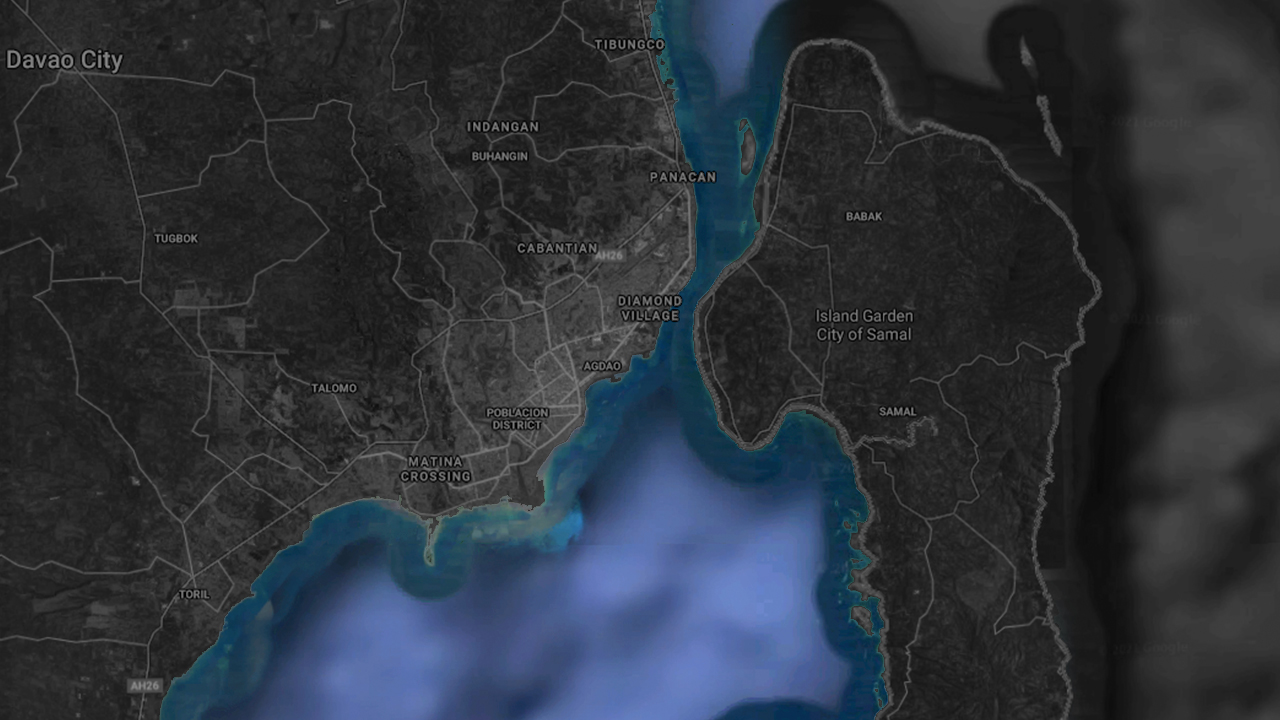 Davao Gulf area in Samal Island
Lascañas said this specific area was maintained and secured by Sonny Buenaventura, Duterte's driver-bodyguard whom he said worked as the group's "logistic-financer" and "death clearance officer."
The death squad from the Heinous Crime Task Group allegedly used a motor boat, dubbed a "death boat," to transport the bodies from land to the sea surrounding Samal Island and the Davao region. There, they were thrown, their bodies never to be seen again.
Other squads from the DDS network reportedly used the boat, allegedly purchased for P250,000, to dispose of their victims.
In his affidavit, Lascañas said they abducted, killed, and threw into this area the bodies of three alleged pick-pockets between 2008 and 2009. The bodies, he said, were eventually washed ashore and were found by their families.
Matobato also narrated similar incidents that transpired in the gulf area of Samal Island. During a Senate hearing in September 2016, Matobato described an incident involving supporters of ex-House Speaker Prospero Nograles, then a political rival of Duterte in Davao City. The killings allegedly occurred at the height of the campaign period for the 2010 elections.
"Ako nga ang nagbuhat, inisa-isa ko, binuhat ko, nilagay ko sa buhangin pagkatapos binigti namin lahat – binigti namin, pagkatapos biniyak namin iyong tiyan, pagkatapos ako pa ang nagkarga ng bangka doon sa laot," Matobato recalled during the Senate hearing.
"Doon sa laot tinapon na namin, nilagyan namin ng hollow block – tig-tatlong hollow block ang isang tao," he added.
(I was the one who carried them one by one to the shore, where we strangled them. Then we sliced open their stomachs, and I was the one who carried the bodies to the boat. We threw them into the water. We even tied them to hollow blocks, three hollow blocks each person.)
Two high-profile killings were reported by Davao Today in 2010, the same period of the killings narrated by Matobato. Two bodies with multiple stab wounds were discovered near Samal Island. Their hands were tied with nylon cords and heads covered with packing tape, but instead of hollow blocks, hydraulic jacks were attached to the victims.
Matobato also recalled this incident during an interview with Rappler in 2016. He said it was Lascañas who led the operation.
No powerful held accountable
It's been more than a decade since the CHR investigated the high number of killings in Davao City.
In 2012, the CHR, then chaired by Etta Rosales, released a resolution recommending that the Office of the Ombudsman investigate "the possible administrative and criminal liability of Mayor Duterte for his inaction in the face of evidence of numerous killings committed in Davao City and his toleration of the commission of those offense."
It also urged the investigation into the "possible omissions, negligence, and obstruction of justice" of local officials and police force, among others.
It was under Ombudsman Conchita Carpio Morales, in 2012, when 21 Davao cops were suspended for being "remiss in their duty" to address the killings. Not one high-ranking official in the local government was held accountable.
Senator Leila de Lima, who spearheaded the 2009 investigation as CHR chief back then, has been in detention for four years, accused by the Duterte government of alleged involvement in the illegal drug trade inside the New Bilibid Prison – a charge she denies. As of February 2021, she has been acquitted in one of three drug charges.
Her camp and various other groups said De Lima's detention is retribution for her investigation in 2009 and her continued condemnation of the widespread killings under Duterte, including his violent campaign against drugs.
As of September 30, 2021, official PNP figures show that at least 6,201 people have been killed in police anti-drug operations since July 2016. This number excludes victims of vigilante-style killings, which human rights groups estimate to range from 27,000 to 30,000 already.
These victims are either usually shot dead by unidentified motorcycle-riding men, or found lifeless with heads wrapped in packing tape and their hands tied – similar to the modus operandi of the Davao Death Squad.
The ICC's investigation into the Philippine situation, which the pre-trial chamber recently approved, will also cover the killings allegedly perpetrated by the Davao Death Squad in Davao City between 2011 and 2016. The pre-trial chamber said that the "similarities in the modus operandi are also discernible." (READ: Killing as state policy: 10 things the ICC says about Duterte's drug war)
Will there be justice soon? – Rappler.com
Contributors to "THE LASCAÑAS AFFIDAVIT | 'I KILLED FOR DUTERTE'" series: Lian Buan, Jodesz Gavilan, Glenda M. Gloria, Chay F. Hofileña, Pia Ranada, Rambo Talabong
Read and watch the stories in this series:
NEXT: Duterte promotes alleged key Davao hitmen to national posts