Before Customs Deputy Commissioner Arturo 'Art' Lachica is killed in an ambush, he vows to eliminate corruption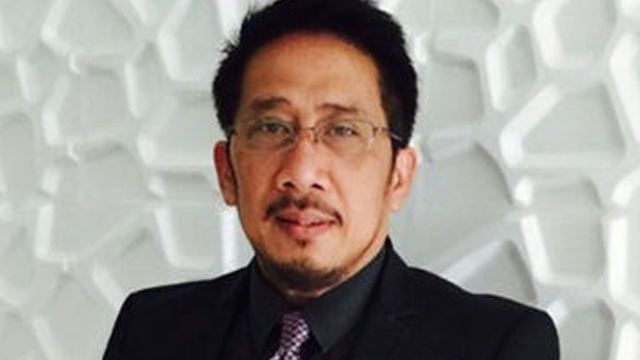 MANILA, Philippines – Bureau of Customs' (BOC) Deputy Commissioner Arturo "Art" Lachica was killed in an ambush on Thursday evening, November 17, along España Boulevard while on his way home from a conference in Manila.
According to reports, he sustained multiple gun shots to the chest and was dead on arrival at the United Doctors Medical Center. The suspect fled on foot after the shooting. 
Customs Commissioner Nicanor Faeldon vowed that the BOC would "exert all efforts to cooperate with authorities in investigating this incident." 
A holdover official from the administration of former President Benigno Aquino III, Lachica was appointed during the time of former BOC commissioner John Sevilla in 2014. He replaced Myrna Chua as head of the Internal Administration Group (IAG).  
The IAG, according to PortCalls, "handles allocation of the agency's budget, procurement, personnel management and development, and planning and performance management."
During the time of his appointment, Sevilla hailed Lachica's expertise in human resource management and capacity-building for civil service personnel. He also chaired the bureau's negotiated sale committee.
Just two days before his death, on Tuesday, November 15, Lachica vowed to eliminate corruption in government by being transparent in its operations.
"When we are transparent, then the transactions that we are doing in the BOC are open to the public and, therefore, it will stand the test of scrutiny," he was quoted as saying in a Business Mirror report.
Prior his work at the BOC, Lachica served as deputy executive director of the Career Executive Board (CESB) in 2006.  
Lachica also worked at the Civil Service Commission for 6 years. His last CSC position was Regional Director for the Autonomous Region in Muslim Mindanao before he went to CESB.
A lawyer  who was admitted to the Bar in 1993, Lachica also taught in his alma mater Notre Dame University College of Law in Cotabato City. He was also a Certified Public Accountant by profession who earned his degree at the Claret College of Isabela in Basilan.
In January 2016, Lachica was named one of the respondents in a graft charge filed by Mannage Resources Trading Corporation (MRTC) president Lawrence Daniel Sy against former BOC commissioner Alberto Lina and other officials for "unlawfully" holding his shipments. – Rappler.com