A nuclear threat has raised concern over the safety of Guam residents, who include thousands of Filipinos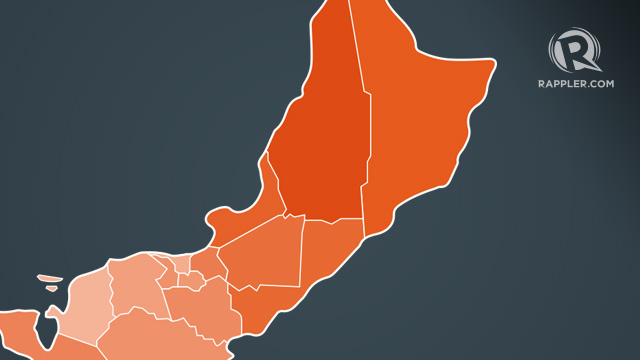 MANILA, Philippines – Tensions ran high as North Korea threatened to launch 4 intermediate-range missiles towards Guam, the US island territory in the western Pacific.
The threat came hours after US President Donal Trump issued an apocalyptic warning to the communist nation, saying it faces "fire and fury" over its missile program.
The Pacific island of Guam remained outwardly calm, with a senior official in the US territory urging people to "relax and enjoy paradise".
The Department of Foreign Affairs (DFA) announced on Tuesday, August 15, that it has raised alert level 1 over Guam and the Northern Marianas.
On the same day, North Korean leader Kim Jong-Un said he would hold off on a planned missile strike, but warned the highly provocative move would proceed in the event of further "reckless actions" by Washington. 
The nuclear threat has raised concern over the safety of the residents of Guam, which includes thousands of Filipinos. But just how many Filipinos are there in this Pacific island? Find out here:
Filipino is the 2nd highest ethnic origin in Guam
According to data by the United States Census Bureau, there are at least 41,944 Filipinos in Guam as of 2010. It's the second biggest ethnic origin in Guam, second only to native Hawaiians and other Pacific Islanders. The total population of Guam is only 159,358 – 26.3% of whom are Filipino. 
Of the total number of Filipinos on Guam, 21,423 are male and 20,251 are female.
A big number of Filipinos in Guam fall within the 5-17-years-old age group
The same report showed that a big number of Filipinos belong to the 5-17-years-old age group – 4,292 of which are male and 3,962 are female. 7,094 are 40 to 49 years old.
Where are the Filipinos in Guam?
The US territory of Guam is divided into at least 19 villages, with Filipinos in each one.
The most populated village, Dededo, is also home to the most number of Filipinos – 19,124 by 2010. That's almost half the village's 44,943 population. 
7,381 Filipinos, meanwhile, live in Guam's 2nd most populated village, Yigo.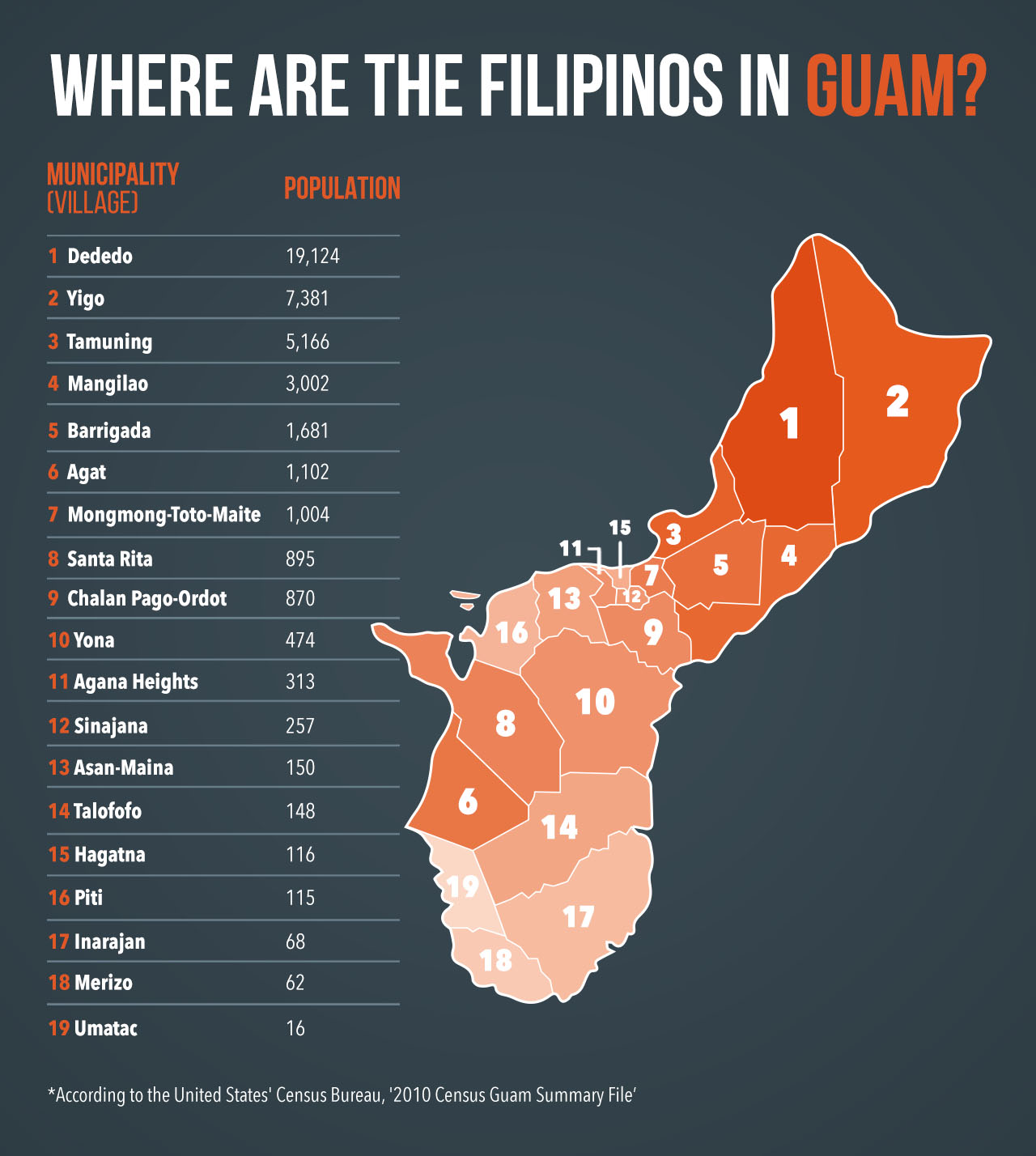 – Rappler.com