This is AI generated summarization, which may have errors. For context, always refer to the full article.
(UPDATED) Those suffering from depression don't exhibit the symptoms more obviously compared to those suffering from psychotic disorders like schizophrenia
MANILA, Philippines (UPDATED) – "Yung depression, gawa-gawa lang ng mga tao iyan. Gawa nila sa sarili nila."
(Depression, it's just something made up. People make it up for themselves.)
The remark was made casually and off-the-cuff, but the backlash was swift for Eat Bulaga host Joey de Leon. Within hours of his comment going viral online, social media netizens criticized the television host for his dismissive comment, saying it contributes to the stigma surrounding mental health.
A day later, De Leon apologized for making light of a serious public health issue he didn't quite understand.
Perhaps the swift apology was prompted by the social media backlash, but it may also be indicative of how openly mental health issues are being discussed, at least online.
While it still remains a misunderstood topic for some Filipinos, there has been progress in the Philippines' acknowledgment of the problem and the steps being taken to address this health concern.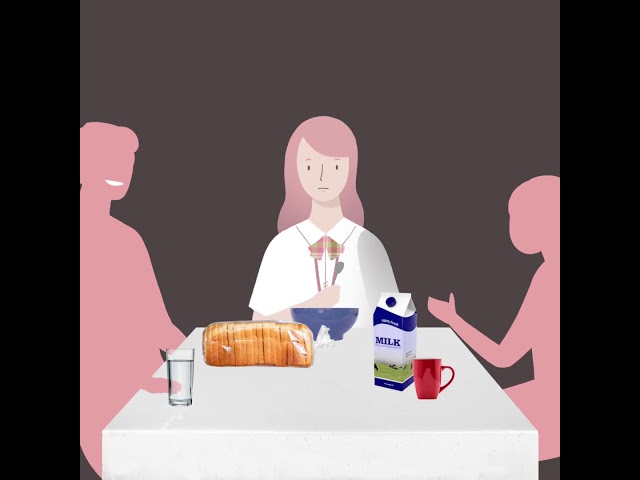 Earlier this year, the country took a step closer in having its own mental health law. Last year, a national hotline for mental health assistance went live. Online, concerned citizens pass around hotlines and resources to refer psychiatrists and mental health resources to each other – both an indication of how much of a problem it is in the Philippines, and how Filipinos are now starting to openly seek help.
On World Mental Health Day, Rappler takes a look at some of the gains in the country's mental health landscape, and the challenges still facing these initiatives.
Hopeline and depression
According to the World Health Organization (WHO), more than 100 million people suffer from mental disorders in the Western Pacific region, including in the Philippines, with depressive disorders accounting for 5.73% of mental disorders in the region.
Globally, more than 300 million people are now living with depression, the leading cause of ill health and disability worldwide.
In 2004, over 4.5 million cases of depression were reported in the Philippines, according to the Department of Health (DOH) – but that number is likely to be much higher, since many of those suffering from depression hesitate to seek help because of the stigma still surrounding mental disorders.
Those suffering from depression also don't exhibit the symptoms more obviously compared to those suffering from psychotic disorders like schizophrenia, where the symptoms are much more noticeable and tend to be perceived as more severe.
Not so in the case of depression.
"There's poor help-seeking behavior for depression, because people don't see the person's 'disturbed' behavior," said Dinah Nadera, psychiatrist and president of non-governmental organization Foundation Awit.
"People see that this person is sad and not doing much because he's losing interest in the things he used to enjoy. They don't understand that this person is depressed and not simply lazy," she said.
One positive step toward helping address depression was the launch of Hopeline in 2016.
Of the 3,479 calls received by the 24/7 crisis support hotline, 605 came from people who admitted to being depressed, while 496 people needed information on depression and suicide. Another 479 called because of stress or possible depression, while 111 people admitted being suicidal.
While mental health advocates laud the crisis hotline for being a step in the right direction, its implementation leaves room for improvement. Earlier this year, Hopeline drew flak from netizens who complained about apathetic crisis responders and the inaccessibility of the 24/7 hotline beyond business hours. (READ: Philippines' suicide hotline draws flak for alleged inaccessibility)
It is also limited for now to answering calls and questions, and referring patients to mental health professionals. But not all mental healthcare facilities are readily accessible and available to callers referred by Hopeline. For instance, the operator might want to refer the caller to the nearest hospital with mental health services – but that hospital may still be too far away, especially if the caller is from the provinces.
Adding to the problem is the lack of psychiatrists in the country. The Philippines has only one psychiatrist for every 250,000 population, far from the ideal ratio of one psychiatrist to 50,000 population.
In June 2019, the Department of Health confirmed it can no longer continue funding the hotline, adding that Hopeline has been a reliable partner in providing hope and support for Filipinos with mental health issues.
Community-based services
In a bid to augment this gap, the government is scaling up its community mental health program, and training city and municipal health officers to identify mental health problems among their patients.
The idea is that general practitioners should be able to assess their patients' mental health needs, identify possible problems and make diagnoses for basic mental health problems. More advanced or specialized cases can be referred to trained psychiatrists.
This community-based program was piloted in 2013, following the destruction caused by Typhoon Yolanda (Haiyan) across the central Philippines.
The WHO trained local health workers in psychological first aid to help survivors recovering from the trauma of losing their homes and loved ones in the aftermath of the worst typhoon to hit land.
Nadera said that several months following a disaster, mental health problems start to become more apparent among the survivors.
For the project, local doctors were trained to identify and diagnose several priority mental health conditions such as psychosis, depression, dementia, epilepsy, child and adolescent mental health problems, substance abuse, and other emotionally significant medical conditions like anxiety and anorexia.
After the WHO project ended, Nadera said there were requests and a clamor from different provinces and regions for the DOH to sustain the trainings in different rural health units nationwide.
Overcoming stigma
While the government is working to beef up resources for mental healthcare, the other challenge is getting Filipinos to overcome the stigma and get professional help. Some groups are tapping into technology to help address this, with online groups and campaigns such as #MentalHealthPH listing resources for those seeking consultations with professionals. Apps, such as the student-created PsychUP, are also being explored to target those seeking mental health resources online.
In her work at the rural health units and community programs, Nadera said she observed patients being more open to treatment for mental health problems.
But this does not necessarily mean that the stigma has disappeared, or even the supernatural beliefs surrounding mental health problems.
"Even if they are now willing to get help, the stigma is still there. They acknowledge the treatments, but that does not mean the belief has changed," she said.
In rural areas especially, there's still that spiritual aspect tied to mental health, the belief that these disorders are a result of other-worldly spirits or witchcraft.
To make understanding mental health more accessible, however, she said there's a need to consider the context of the patient and the language used for explanations.
"Kailangan tama ang lenggwahe mo at pinanggagalingan mo. Kung nanggagaling ka lagi sa medical side, i-explain mo yung sakit, kung laging ganoon ka makipag-usap, they will not believe you," she said.
(The language and context should be right. If you're only coming from the medical side and just explaining the illness, if you always speak in that way, they will not believe you.)
For instance, while she may use medical terms to explain the patient's condition, Nadera said she doesn't wholly ignore the patient's belief in traditional folk remedies. She may even ask the patient's family to have the albularyo calm the patient down enough for him to take the prescribed medicine.
Strengthening doctors' knowledge
While Nadera believes more people are now recognizing mental health as a serious topic that needs to be addressed, she also stressed that medical practitioners themselves should know more about mental health issues – even if they're not psychiatrists.
"The challenge is to remove that barrier from the general practitioner, so that he now has the ability to see patients with mental health problems, the uncomplicated cases," Nadera said.
With the scaling-up of the community mental health program, doctors should be able to consider a patient's mental health condition when making diagnoses.
Nadera cited how doctors usually see only the physical symptoms of a person's illness and prescribe medicine and treatment for those physical symptoms, but don't consider that there may be a mental health aspect exacerbating the disease as well.
Nadera said that when they began trainings for doctors in rural health units, some of the doctors then recognized that their patients bore the telltale signs of depression.
"They never ask what they feel, they only see the physical symptoms and treat them. So now they're starting to ask questions when they see the pattern of depression symptoms," she said.
Mental health law
In June 2018, President Rodrigo Duterte signed the landmark Republic Act 11036 or the Mental Health Law, which seeks to provide affordable and accessible mental health services for Filipinos. It's almost 30 years in the making – with the Philippines being one of the last few countries in the world without a mental health law.
The law "cements the government's commitment to a more holistic approach to healthcare: without sound mental health there can be no genuine physical health," according to Senator Risa Hontiveros, author and principal sponsor.
The law mandates the provision of basic mental health services down to the barangay level and the integration of mental health programs and policies in schools and workplaces, among others. – Rappler.com