During his first year presiding over Branch 15, Tamayo found Armando Padilla guilty of raping his 11-year-old daughter, sentencing him to death. The case was appealed and the sentence was reduced to life imprisonment.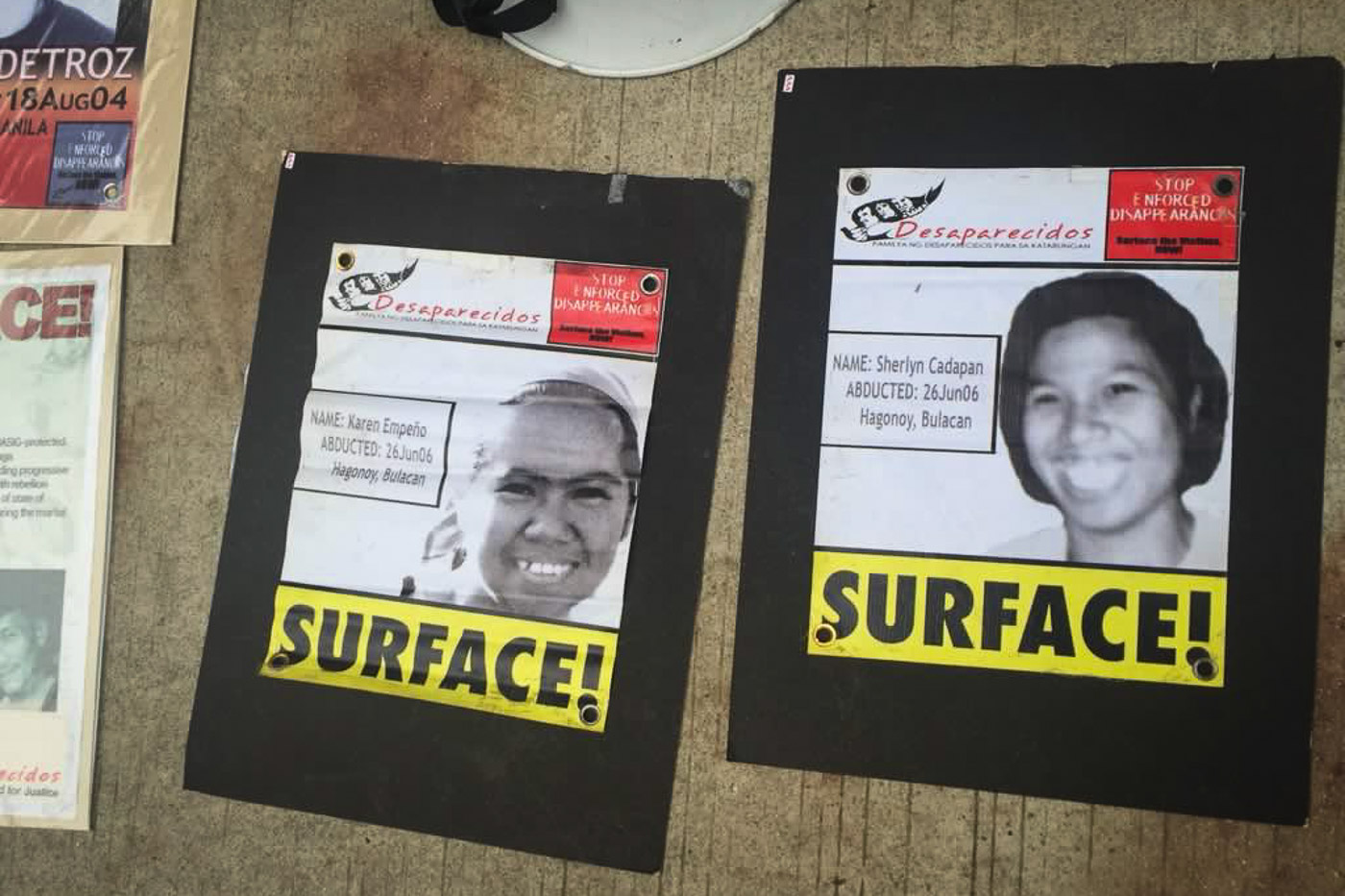 MANILA, Philippines – Malolos Regional Trial Court (RTC) Judge Alexander Tamayo was called a coward by retired Army major general Jovito Palparan but for many groups, he is farthest from that.
They welcomed the conviction of the man known as "Berdugo" (butcher), claiming it a victory of sorts against human rights violations in the country. 
On Monday, September 17, Tamayo of Malolos RTC Branch 15 found Palparan guilty of kidnapping and serious illegal detention in relation to the 2006 disappearance of University of the Philippines (UP) students Karen Empeño and Sherlyn Cadapan. (READ: People of the Philippines vs Jovito Palparan)
He gave Palparan and his co-accused a life sentence that will be spent at the New Bilibid Prison (NBP). (TIMELINE: The search for Jovito Palparan) 
From Nueva Vizcaya to Bulacan
Tamayo hails from Laoag, Ilocos Norte and has been in public service for almost 3 decades. He would have retired in August 2026. 
The 62-year-old judge first went into private practice after earning his law degree from San Sebastian College. 
In 1989, he was appointed assistant city prosecutor of Manila, holding the position for 8 years. 
It was in 1997 when he first became a judge at the regional trial court in Nueva Vizcaya but served there for only 3 years.
In January 2000, Tamayo was appointed judge at Malolos RTC Branch 15 and has been overseeing the sala for the last 18 years. 
During his first year presiding over Branch 15, Tamayo found Armando Padilla guilty of raping his 11-year-old daughter, sentencing him to death.
In his decision, Tamayo said: 
"In passing, Justice Vicente Abad Santos once remarked there should be a special place in hell for child molesters. The accused deserves a deeper pit because the child he molested was his own daughter. More than anyone else, it was he to whom the child would have looked up for the protection of her chastity. He cynically betrayed that faith with his unnatural lechery.
The case went through several appeals, even reaching beyond the period when then-president Gloria Macapagal Arroyo signed into law the prohibition of the death penalty.
The Supreme Court, in September 2009, affirmed the guilty verdict but sentenced Padilla to life imprisonment. 
Palparan case
The case against Palparan wasn't initially placed in the sala of Tamayo to begin with.
It was first assigned to Malolos RTC Branch 14 Judge Teodora Gonzales but in 2015, the case was reraffled to Branch 15 after Gonzales inhibited from the case.
The motion for inhibition was filed by lawyer Bonifacio Alentajan after Gonzales allegedly showed partiality towards the prosecution, according to a Philippine Daily Inquirer report. 
Three years after, Tamayo convicted Palparan and his co-accused. In the decision, he wrote:
"Clearly, he was one with his men in the desire to stamp out enemies of the state, like Karen and Sherlyn, who they believed deserved to be erased from the face of the earth in any cost. Karen and Sheryn, in fact, have not been seen again, despite the many years of continuing search for them. His silence and inaction were the signals of approval for his men to commit atrocities against these two hapless women. He was with them in sentiment and in intent and, at the very least, it is in his macabre silence that he loudly expressed his assent to, approval of, and community of purpose in the crimes that he became a co-conspirator in these cases." 
While the sentence was being read morning of September 17, Palparan created a scene in the courtroom, calling Tamayo a coward and even cursing him.
"Duwag ka Judge! Napakaduwag mo!" the convicted general yelled. (You're a coward, Judge! You are such a coward!)

After being warned against contempt, Palparan replied: "Kahit i-contempt mo kami! Makukulong naman kami eh!" (Even if you cite us for contempt, [it doesn't matter]. We will be jailed anyway!) 
He did not stop and told both Tamayo and Senior Assistant State Prosecutor Juan Pedro Navera: "Napakagago mo!" (You're such a fool!)
Many groups welcomed the conviction, calling it a signal to many other human rights violators that justice will eventually catch up with them. The National Union of Peoples' Lawyers, private prosecutors of the case, said that it shows that "rightful retribution will come in time" for perpetrators of other violations. – Rappler.com