Data from IACAT show that human trafficking convictions have increased in the past years, but gradually and in small numbers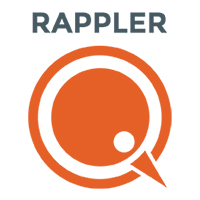 MANILA, Philippines – Despite an increase in human trafficking convictions over the years, numbers remain few and concentrated in certain areas in the Philippines.
The Inter-Agency Council Against Trafficking (IACAT) in October released in its website updated statistics on convicted traffickers under the Anti-Trafficking in Persons Act of 2003 (Republic Act 9208). The data includes the number of convictions, the number of persons convicted, and specific cities and municipalities where these convictions were reported.
Data from 2005 to 2013 show that the number of convictions has gradually increased over the years, but still remains low. Within those years, a total of 118 convictions have been recorded and 137 convicted persons have been reported. 
Over the 8-year period, 2012 so far shows the highest number of convictions, while 2013 shows the highest number of persons convicted. The lowest numbers were reported in 2007 with 3 convictions and 4 persons convicted. The year 2006 did not have any reported convictions at all.
Year
Number of convictions
Number of persons
convicted

2005

7

6

2006

0

0

2007

3

4

2008

6

5

2009

10

11

2010
(up to June)

3

4

2010
(from July 1)

15

12

2011

24

31

2012

26

31

2013
(up to October 1)

24

33

TOTAL

118


137

Source: IACAT, Updates on Trafficking in Persons (TIP) Convictions as of Jan. 14, 2014
Available data show that the reported convictions from 2005 to 2013 can be traced to only 32 cities and municipalities. The top 3 areas with the most number of reported convictions are:
Cebu City (17 convictions and 18 persons convicted)

Quezon City (12 convictions and 21 persons convicted)

City of Manila (12 convictions and 14 persons convicted)
Check out the map below to view the number of convictions reported in different areas in the country.
Anti-trafficking performance
In 2013, the Philippines for a 3rd consecutive year ranked Tier 2 in the Trafficking in Persons Report (TIP) 2013 of the US Department of State. Tier 2 countries are those whose governments do not fully comply with the minimum standards of the Trafficking Victims Protection Act (TVPA), but are making significant efforts to do so. Convictions are an important factor in ranking decisions.
The report says our government implements anti-trafficking laws, but the judicial system's performance remains weak, with excessively long trials and few public prosecutors focusing on cases, made worse by multi-level prevalence of corruption.
Here are some additional information on the Philippines' anti-trafficking performance:
US Department of State's Trafficking in Persons Report (view full report here)

The Philippines was ranked Tier 2 in the first TIP report in 2001.
In 2004, 2005, 2009 and 2010, the country was placed in the Tier 2 Watch List because of the low number of reported convictions.
It was only in 2011 that the country's rank was raised to Tier 2 because of an increase in convictions. The Philippines retained this ranking in 2012 and 2013.

Walk Free Foundation's Global Slavery Index (view full report here)

In the Global Slavery Index 2013, the Philippines ranked 98 out of 162 countries in terms of the prevalence of modern-day slavery. A higher ranking indicates a higher prevalence.
Regionally, the Philippines ranked 12 out of 25 reported countries in Asia.
The index report estimates that around 140,000 to 160,000 people are victims of modern-day slavery in the Philippines, including human trafficking and situations of forced labor and servitude.
– Rappler.com
Sources: Country Migration Report: The Philippines 2013 (International Organization for Migration and Scalabrini Migration Center); Trafficking in Persons Report 2013 (US Department of State); Updates on Trafficking in Persons (TIP) Convictions as of Oct 9, 2013 (Inter-Agency Council Against Trafficking)
Do you have any interesting, intelligent, incredible, or even insane and inane questions in mind? Email us at research@rappler.com, and let Rappler IQ provide the answers.