The first day of the year has witnessed some of the 'firsts' in world history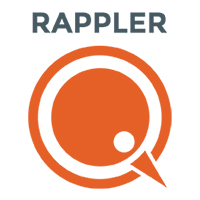 MANILA, Philippines – January 1 does not just usher in a new year. This date has also witnessed some of the firsts in world history.
Here are some of the milestones that happened on this day.
1772 Traveller's cheques are first issued
The London Credit Exchange Company issued the first traveler cheques for use in 90 European cities. Large-scale traveller's cheque systems would be developed more than a decade after.
1801 An asteroid is first discovered
Italian astronomer Giuseppe Piazzi became the first person to discover an asteroid. He named it Ceres, which will turn out to be the largest asteroid and the only dwarf planet in the inner Solar System.
1863 Slaves in the United States are freed
President Abraham Lincoln issued an executive order that proclaimed the freedom of slaves in the 10 states that were then in rebellion. Some 3.1 million slaves in the US were freed at the time.
1908 The Times Square Ball is first dropped
The Times Square ball drop, one of most famous New Year traditions, was first celebrated. The event has been celebrated annually since then, except in 1942 and 1943, during the war.
1942 Twenty six countries opposes the Axis powers during World War II
Twenty-six countries signed the Declaration of the United Nations to oppose the Axis powers. The countries agreed that none of them would seek to negotiate a separate peace with the Axis powers. The Philippines signed the declaration later on in that same year.
1970 The Unix time begins
The Unix time, which is used widely in Unix-like and many operating systems and file formats, began at 00:00:00 Coordinated Universal Time (UTC).
1993 Czechoslovakia splits into two separate states
The former sovereign state in Central Europe peacefully breaks up into the Czech Republic and Slovakia due to growing nationalist tensions in the government.
1995 The World Trade Organization is established
The organization officially commenced, replacing the former General Agreement on Tariffs and Trade (GATT). Currently, WTO has 159 members and 25 observer governments.
1997 Kofi Annan is appointed secretary-general of the United Nations
The Ghanaian diplomat started serving as the seventh secretary-general of the United Nations until December 2006. During his term, he and the UN received the 2001 Nobel Peace Prize "for their work for a better organized and more peaceful world."
1999 The Euro currency is introduced
Successor to the European Currency Unit (ECU), this currency was introduced to the European Union in non-physical form at midnight. – Rappler.com
SOURCES:
Wikipedia
http://www.on-this-day.com/onthisday/thedays/alldays/jan01.htm
http://www.historyplace.com/specials/calendar/january.htm
http://www.historyorb.com/events/january/1
Do you have any interesting, intelligent, incredible, or even insane and inane questions in mind? Email us at research@rappler.com, and let Rappler IQ provide the answers.