In PH, the Leftist insurgency continues. In a few other countries, communist parties either rule the state or are widely represented in the legislature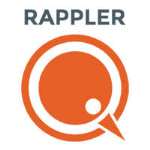 MANILA, Philippines – Its proponents see it as a "utopian ideology," promoting the liberation of the working class, working toward a classless society and common ownership of properties.
Its opponents, on the other hand, view it as another way for a new ruling class to prevail, centralizing power to one party and silencing opposition, therefore defeating its purpose of equality.
Communism, however, has endured in modern times, with nations, rebels, and lawmakers still following its basic social and economic tenets.
Communism was at its peak during the 1970s and 1980s, when the Soviet Union (now Russia), China, Cuba, and many African countries espoused Marxist-Leninist or Maoist principles.
Now, only China and a few other countries around the world remain under communist rule. (North Korea has recently chosen to follow a new ideology, but some still refer to it as a communist country.)
In some countries, communist insurgencies are ongoing, including the conflict between the Philippine government and the New People's Army (NPA), which celebrates its 45th anniversary on March 29, 2014. (Click on the red pin markers on the map for more details.)
Meanwhile, in other non-communist countries, communist parties take part in drafting laws and constitutions in their respective legislatures, either as the ruling party/coalition or as a member of the opposition. (These nations are marked by red circles on the map below.)
– Rappler.com
Do you have any interesting, intelligent, incredible, or even insane and inane questions in mind? Email us at research@rappler.com, and let Rappler IQ provide the answers.