From triumphs to new beginnings, here are historical events that took place on an Easter Sunday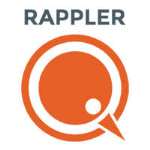 MANILA, Philippines – On the third day, Jesus Christ rose from the dead.
Every Easter Sunday, Christians around the world celebrate the resurrection of Jesus Christ after his crucifixion.
It is marked with various festivities, from pre-dawn salubong (welcoming) ceremonies in the Philippines to Easter egg hunts in Europe.
Outside religion, however, there are other important events in history that took place on an Easter Sunday. (READ: Why the Holy Week has no fixed dates)
April 5, 1722 – Easter Island is discovered
On the Easter Sunday of 1722, Dutch explorer Jacob Roggeveen stumbled upon an island while on an expedition in the Pacific Ocean.
He named it Paasch-Eiland, Dutch for Easter Island. It also goes by its Spanish name, Isla de Pascua (which also means Easter Island) and its Polynesian name, Rapa Nui (or Big Rapa).
Easter Island is famous for its iconic tall human statues, or moai, representing the ancestors of the early Rapa Nui people.
The Rapa Nui National Park was included in UNESCO's World Heritage Site list in 1995.
The island is currently administered by Chile, some 3,600 kilometers away.
April 11, 1909 – The city of Tel Aviv, Israel, is founded
The Ahuzzat Bayit ("homestead" in Jewish), a group of middle-class Jewish families, purchased about 5 hectares of land northeast of Jaffa, an ancient port city, to start a new community.
They divided the land into 66 plots, and distributed it among themselves through a lottery on April 11, 1909, an Easter Sunday. A year later, they renamed the new town "Tel Aviv", or "spring hill" in Jewish.
Now, Tel Aviv is Israel's second most populous city, after Jerusalem. It has become a sprawling city, an economic hub, and a major center for the performing arts. It is also among the most-visited cities in the Middle East.
March 31, 1918 – Daylight saving time (DST) takes effect in USA for the first time
After Germany and the United Kingdom implemented daylight saving time (DST) to save energy during World War I, the United States followed suit.
By virtue of the 1918 Standard Time Act, the DST was implemented for the first time starting Easter Sunday of the same year.
However, the DST was repealed by Congress in August 1919, due to its unpopularity. It would later be re-implemented nationwide in the 1960s, with a few states opting out entirely.
Now, except in Arizona and Hawaii, clocks in the United States "spring forward" by one hour – from 2 am to 3 am – on the second Sunday of March, and "fall back" – from 2 am to 1 am – on the first Sunday of November. (READ: Heart attacks rise after clocks go forward)
April 1, 1945 – World War II: The Battle of Okinawa starts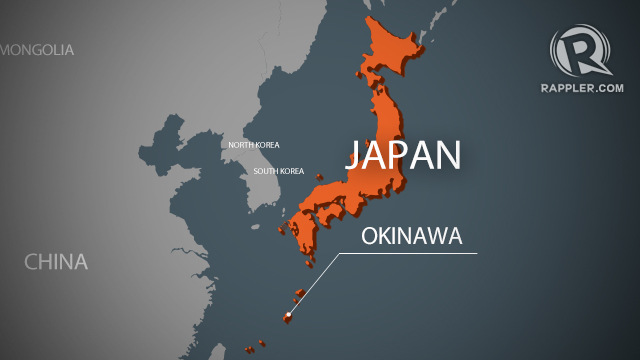 Codenamed "Operation Iceberg," it was the Allied forces' last major campaign in the Pacific during World War II.
The main objective of the battle was to capture Okinawa and use it as a base for air operations for the Allied forces' planned invasion of the Japanese mainland.
Usually referred to as the "typhoon of steel" due to the intense warfare in land, air, and sea, the Battle of Okinawa resulted in enormous casualties not only among Allied and Japanese forces, but also among civilians on the island. The total death toll went as high as 150,000.
The 82-day battle started on Easter Sunday, 1945, and ended on June 22. Weeks later, atomic bombs were dropped on Hiroshima and Nagasaki, Japan. Shortly thereafter, on September 2, Japan surrendered, thereby ending World War II.
The United States kept control of the Ryukyu Islands (which Okinawa is a part of) until it was formally turned over to Japan in 1972.
April 6, 1947 – The Tony Awards are given for the first time
The most prestigious award in American theater, the Tony Awards ceremony first took place on the Easter Sunday of 1947 in New York City to recognize "outstanding contributions to the current American theatre season."
Now on its 68th year, the award is formally known as the Antoinette Perry Award for Excellence in Theatre, in honor of the co-founder of the American Theatre Wing.
There are currently 26 categories of the Tony Awards. Several special awards are also given. (WINNERS: 67th Tony Awards in 2013)
March 31, 1991 – Georgia votes for its independence from Russia
Formerly a part of the Union of Soviet Socialists Republics (USSR) or the Soviet Union, Georgia organized a referendum on the issue of independence.
The country was among the 6 states that boycotted the Soviet Union's March 17 referendum on its continued existence as a renewed federation of equal sovereign republics.
On Easter Sunday, 1991, 90.6% of Georgians trooped to the polls. Separatist territories Abkhasia and South Ossetia did not participate, as they voted in the Soviet Union referendum.
The result: an overwhelming 99.5% of voters approved of Georgia's independence. The declaration of independence was passed by the Georgian Supreme Council on April 9.
Meanwhile, the USSR would eventually be dissolved on December 26, 1991, and replaced by the Russian Federation.
April 12, 2009 – Capt. Philips is rescued from pirates
On April 8, the MV Maersk Alabama was hijacked by pirates off the coast of Somalia, eastern Africa. They took Captain Richard Philips with them and transferred to one of the ship's lifeboats.
Four days later, on Easter Sunday, Philips was rescued by US Navy SEALs.
The captain's and the ship crew's ordeal was retold in a 2013 film, Captain Philips, starring Tom Hanks. (READ: Captain Phillips hails film but ordeal 'much worse')
Famous personalities born on an Easter Sunday
March 31, 1929 – Liz Clairborne, fashion designer

April 6, 1969 – Paul Rudd, actor

April 19, 1981 – Hayden Christensen, actor

Apr 7, 1985 – KC Concepcion, actress

April 19, 1987 – Maria Sharapova, tennis player

April 15, 1990 – Emma Watson, actress
– Rappler.com
Sources: List of Easter Sunday Dates, Battle Of Okinawa: Summary, Fact, Pictures and Casualties, Tel Aviv: From Spring Hill to Independence, Wikipedia, various news websites
Photo credits: Sunset photo by Glenn Barit. Photo of Watson from the Emma Watson Facebook page. Photo of Concepcion from Viva Films Twitter account. Photo of Sharapova from AFP. Photos of Clairborne, Rudd, and Christensen from Wikimedia Commons.