It's been 10 years. Six of the 10 government officials comprising the 'Hyatt 10' eventually became part of the Aquino administration.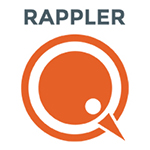 MANILA, Philippines (UPDATED) – On July 8, 2005, 10 appointed government officials resigned from their posts following charges of electoral fraud against then president Gloria Macapagal Arroyo as revealed by the Hello, Garci scandal.
A group of 7 secretaries and 3 heads of government agencies announced their resignation at the Hyatt Regency Hotel (now Midas Hotel) in Pasay City. Media would later refer to the group as the "Hyatt 10."
Since their resignation, the group called for the resignation of Arroyo. Now, 10 years after, one of them has died. Six of them returned to government after being appointed to various positions by President Benigno Aquino III. One has already resigned.
Where are the Hyatt 10 now?

All 10 co-founded the International Center for Innovation, Transformation, and Excellence in Governance (INCITEGov) shortly after their resignation. (Former education undersecretary Jose Luis Gascon and former Presidential Management Staff head Victoria Garchitorena were also founding trustees.)
1. Emilia Boncodin (former Budget and Management secretary)
Months before her resignation in 2005, Boncodin underwent a kidney transplant. The transplanted kidney, however, failed to function well. She passed away on March 15, 2010.
To recognize her exemplary hard work and dedication in government service, the Department of Budget and Management (DBM) named a building in its Manila compound the Emilia Boncodin Hall a year after her death.
2. Teresita Deles (former Presidential Adviser on the Peace Process)
Deles was appointed to the same position by Aquino in 2010. Under her watch, the Bangsamoro peace pact in Mindanao was signed.
3. Corazon "Dinky" Soliman (former Social Welfare and Development secretary)
After doing consultancy work abroad post-Hyatt 10, Soliman was appointed to the same position by Aquino in 2010. But it took 4 years before her appointment was confirmed by the Commission on Appointments (CA).
Soliman expanded the coverage of the Arroyo administration's conditional cash transfer (CCT) program, also known as the Pantawid Pamilyang Pilipino Program (4P). She also launched various anti-poverty and anti-trafficking projects, among others. Soliman was, however, criticized for the agency's handling of relief efforts after Super Typhoon Yolanda hit the country in 2013. For one, Soliman admitted that her agency did not monitor funds given by private groups.
4. Florencio Abad (former Education secretary)
Abad played a key role in the presidential campaign of Benigno Aquino III in 2010. He was appointed Budget and Management secretary in 2010. During his term, reforms in the budget process were implemented, including bottom-up budgeting, and timely submission and enactment of the national budget.
However, it was under Abad's watch that DAP, a mechanism designed by the government to ramp up spending and help accelerate economic expansion, was approved. After protests from both the government and the public, 3 schemes under DAP were declared unconstitutional in 2014.
5. Rene Villa (former Agrarian Reform secretary)
Villa was appointed chairman of the Local Water Utilities Administration (LWUA) by Aquino in 2011, replacing Prospero Pichay Jr.
He tendered his resignation in 2012 after he was associated with the pork barrel scam (he is said to have attended events organized by pork barrel scam mastermind Janet Napoles). He was also identified as Napoles' counsel for 4 years.
6. Imelda Nicolas (former National Anti-Poverty Commission lead convenor)
Nicolas was appointed chair of the Commission on Filipinos Overseas (CFO) in 2010.
7. Cesar Purisima (former Finance secretary)
Purisima was appointed to the same position by Aquino in 2010. The Department of Finance (DOF) played a key role in the passage of the sin tax law in 2012.
Purisima was named the Finance Minister of the Year in 2012 by Euromoney magazine, and in 2014 by The Banker magazine.
8. Juan Santos (former Trade and Industry secretary)
Santos was appointed chairman of the Social Security Commission (SSC) by Aquino in 2013. SSC directs and controls the Social Security System (SSS).
9. Alberto Lina (former Customs commissioner)
After his resignation in 2005, he remained in the private sector to focus on his businesses under the Lina Group of Companies.
His name was dragged into a controversy during the 2013 elections when one of his companies, forwarder Airfreight 2100 Inc (Air21), got an alleged anomalous contract with the Commission on Elections (Comelec) for the deployment of election paraphernalia in Mindanao.
10. Guillermo Parayno, Jr (former Bureau of Internal Revenue commissioner)
Parayno joined the board of directors of the Philippine Veterans Bank in 2013.
Before Rozzano Rufino Biazon was appointed new Customs commissioner in 2011, Parayno said in an interview with Rappler that changes in leadership were a major hindrance to reforming the agency, and that leaders must make sure that honest and competent employees are retained. – research by Michael Bueza and Reynaldo Santos Jr/Rappler.com