We recall some past Philippine presidents who delivered speeches as they commemorated Independence Day and committed to protect the freedom we enjoy today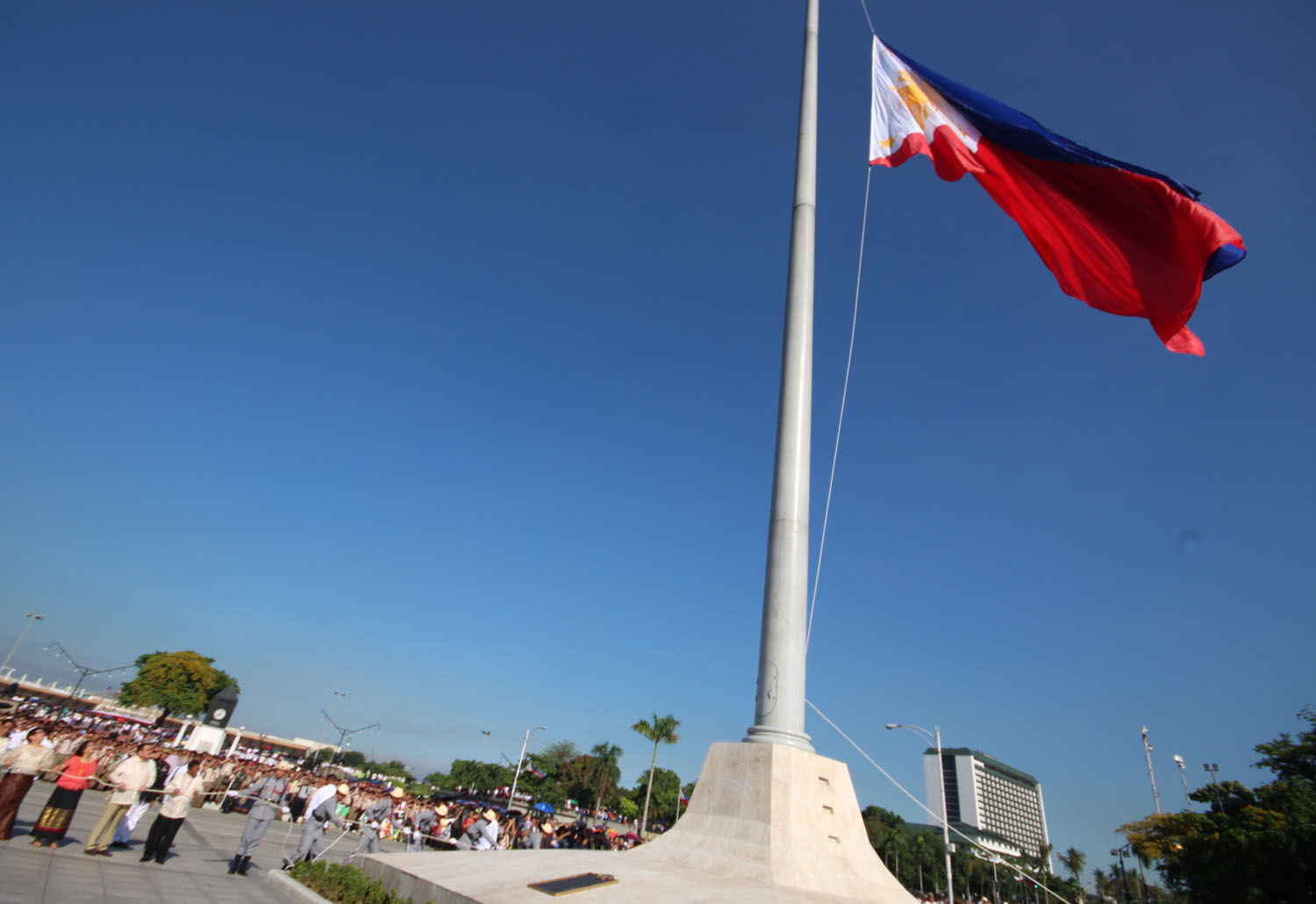 MANILA, Philippines – On Friday, June 12, President Benigno Aquino III delivered his Independence Day speech in Santa Barbara, Iloilo, where the Philippine flag was first raised outside of Luzon in November 1898.
Among others, he expressed confidence that Filipinos "will continue the change which they themselves started." The country will vote for Aquino's successor in next year's national elections. (READ: Aquino: Filipinos will choose 'right leader' in 2016)
Let's review more quotes from past speeches of select Philippine presidents, as they commemorated the proclamation of Philippine independence and committed to the protection of the freedom we enjoy today.
---
"The significant burden of Independence Day is that membership in the community of free nations is to be maintained only by a close adherence to the basic imperative of self-help rooted in self-respect. To start with and do less is to impugn our capacity and vitiate our right to the status and stature of freedom."

– Manuel A. Roxas
In 1946, President Roxas delivered a speech for Independence Day, which was then celebrated on July 4. On that historic day, the United States of America officially recognized the independence of the Republic of the Philippines.
---
"Now, after ten years, let us look back over the road we have traveled. Let us take stock of ourselves. What have we done with that independence for which we waited so long? Let us look clearly and honestly at the record. I can tell you how I feel about it. I can tell you that I am proud of my race, that I am proud of my generation, that I am proud of the nation we created in so short a time and in the face of such tremendous odds."

– Ramon Magsaysay
President Magsaysay said this in his 1956 speech at the Luneta to mark the 10th anniversary of the establishment of the Republic of the Philippines in 1946.
---
"I end with the proud declaration of the truth that the Philippines is irrevocably a land of freedom. The love for freedom is the outstanding trait of the Filipino."

– Diosdado Macapagal
President Macapagal said this during his speech on June 12, 1964. Two years prior, Macagapal moved the celebration of Philippine independence to June 12, from July 4.
---
"We Filipinos cannot look back to our heroic ancestors for specific guidance. All that we can learn is that they were united in a common struggle. Their technology cannot guide us, but their resolution, their courage, their patience and, more than anything else, their willingness to sacrifice everything, including honor itself for the country, for the people, will show us the way."

– Ferdinand Marcos
President Marcos said this during the 82nd Independence Day celebration at the Quirino Grandstand in Manila in 1980. At the time, the Philippines was still under martial law; it was lifted the following year.
---
"The Philippine Independence of [1898] was too brief. Our Independence of 1946 was quickly misused and finally betrayed by our leaders. But today we have another chance, our third try, to make something of the freedom and independence for which so many Filipinos have sacrificed and died."

"I said that I can sum up the state of the nation in two words, free and hopeful. We are free because we decided collectively to be free. Nothing could stand in the way of our freedom thereafter. And we have reason to be hopeful because now we realize that united we have the power to accomplish what we wish."

– Corazon Aquino
President Corazon Aquino delivered these words on June 12, 1986, nearly 4 months after the People Power revolution.
---
"We cannot improve government – except by wiping corruption out of our public life. We cannot have peace and stability – except by stamping out crime and rebellion."

– Fidel V. Ramos
This was part of the Independence Day speech of President Ramos at Rizal Park on June 12, 1993.
---
"Tayo ay isang dakilang lahi na may marangal na kasaysayan. Marami tayong mga pagsubok na nalampasan bilang isang lahi, bilang isang bansa. Ngayon tayo ay muling nahaharap na lumikha ng kasaysayan at tahakin ang isang naiibang landas. Dapat nating ipagmalaki ang landas na ating pinagdaanan."

(We are one great race with a glorious past. As a race and as a nation, we have survived many challenges. Now we are challenged once again to make history and tread one extraordinary path. We should be proud of the path we once trod.)

– Gloria Macapagal-Arroyo
June 12, 2004, marked the 106th anniversary of the country's proclamation of independence from Spanish rule. President Arroyo delivered a speech at the Quirino Grandstand in Manila to celebrate the occasion.
---
"Karangalan ang magtaya ng buhay para sa bayan; taas-noo nating maipagmamalaki ang mga naiambag natin para sa kalayaan. Kasabay nito, tila mapanghamon din ang titig ni Bonifacio. Tila ang sinasabi: Ikaw, Pilipino, ano ang nagawa mo para sa bandila at kapwa mo?"

([It] is an honor to risk one's life for one's country; that those who have contributed to our freedom can hold their heads high. At the same time, Bonifacio's stern gaze seems to pose a challenge to all of us. It seems to say: You, Filipino, what have you done for your flag and for your fellowmen?)

– Benigno Aquino III
President Aquino delivered his Independence Day speech in 2013 in front of the statue of Andres Bonifacio, the Supremo of the Katipunan, at Liwasang Bonifacio in Manila. The 150th birth anniversary of Bonifacio was also celebrated that year. – Rhoie Canero/Rappler.com
Rhoie Canero is a Rappler intern.