It costs roughly between P35,260 and P208,200 for a traveler to come home to Cebu. Some of these costs are covered for OFWs, but not for residents simply returning from abroad.
Cebu Governor Gwen Garcia initially tussled with the national government over the length of hotel quarantine and swab requirements for residents and visitors arriving from abroad, either as overseas Filipino workers (OFWs) or returning overseas Filipinos (ROFs).
In the end, Malacañang prevailed – those arriving will have to go into a 10-day quarantine in hotels, more than a week longer than Cebu's original requirement of two days.
Cebu province heeded President Rodrigo Duterte's call this time as its previous refusal prompted the President to order the rerouting of Cebu-bound international flights to the Ninoy Aquino Interntional Airport to ensure compliance with the 10-day quarantine.
The new requirements will mean changes in the arrival process at the Mactan Cebu International Airport.
Returning residents and OFWs coming to Cebu have to spend at least 10 days in a quarantine hotel.
You will be swabbed on the seventh day, and only after you test negative can you be released to continue quarantine at home.
If you test positive, then you will be transferred to an isolation facility in your home city or municipality.
While OFWs need not worry about hotel expenses, since these are shouldered by the national government, non-OFW returning residents will have to spend for their own hotels and meals.
Duterte previously said he would look into authorizing the use of untouched funds from the Bayanihan 2 law to pay for returning residents' hotel quarantine. Bayanihan 2 has since expired, and funds that were not committed for payment before July 1 have reverted to the National Treasury.
However, a small benefit Cebuano non-OFW returning residents get that those arriving in other international airports may not get is the province of Cebu pays for the RT-PCR swab tests of all returning residents.
We tried our best to put together rough estimates of how much it might cost OFWs and ROFs to come home to Cebu.
Quarantine hotel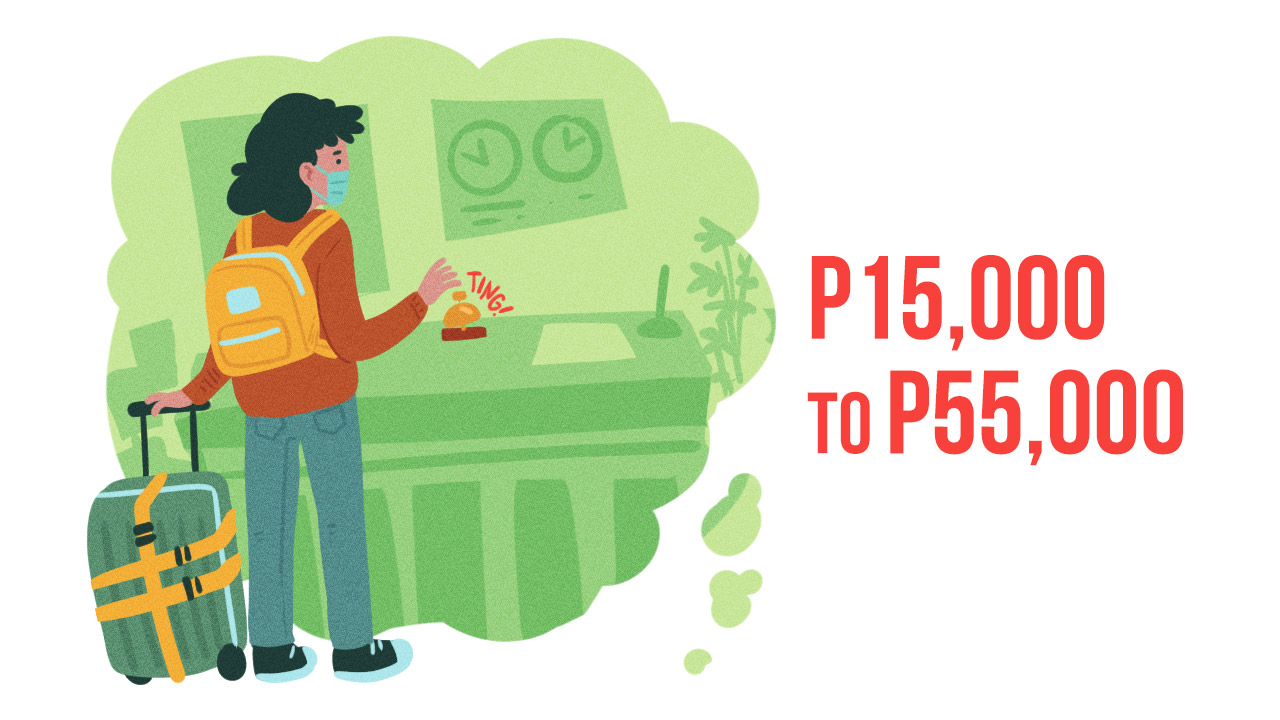 According to a scan of the list of accredited quarantine hotels for non-OFWs and permitted foreign nationals, prices for a single bed room can range from P1,500 to around P3,500 per night. Prices for a double bed room range from P2,500 to P5,500 per night.
For a total of 10 nights, that would cost between P15,000 and P55,000 per returning resident.
Ground transportation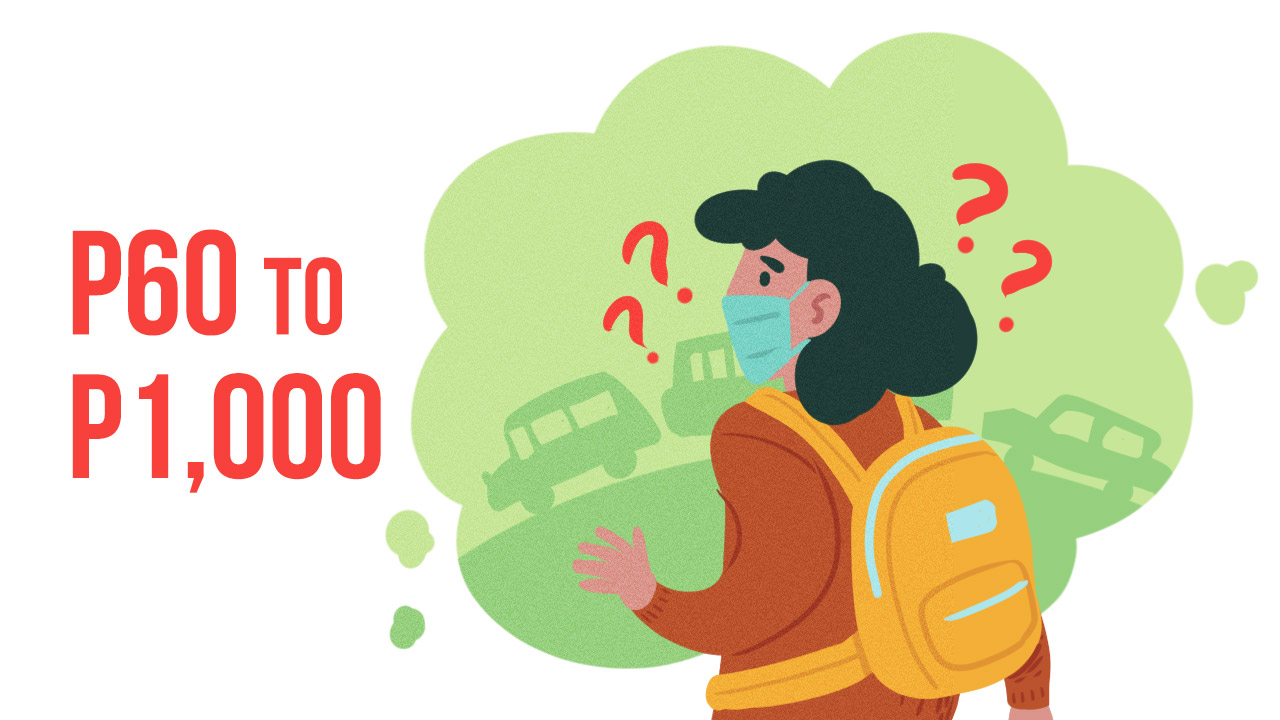 Returning residents can't take just any cab or get picked up by relatives once they arrive.
According to the Mactan Cebu International Airport Authority, returning residents have to take coast guard-monitored airport taxis, which can cost anywhere from P60 to around P500, depending on how far their hotel is.
Some quarantine hotels offer their own transportation for guests. The cost would be between P500 and P1,000.
A representative of the hotel will coordinate your travel with the designated airport authorities.
You can check the list of DOH-accredited quarantine hotels in Cebu here or see this list for information on rates.
Swab upon arrival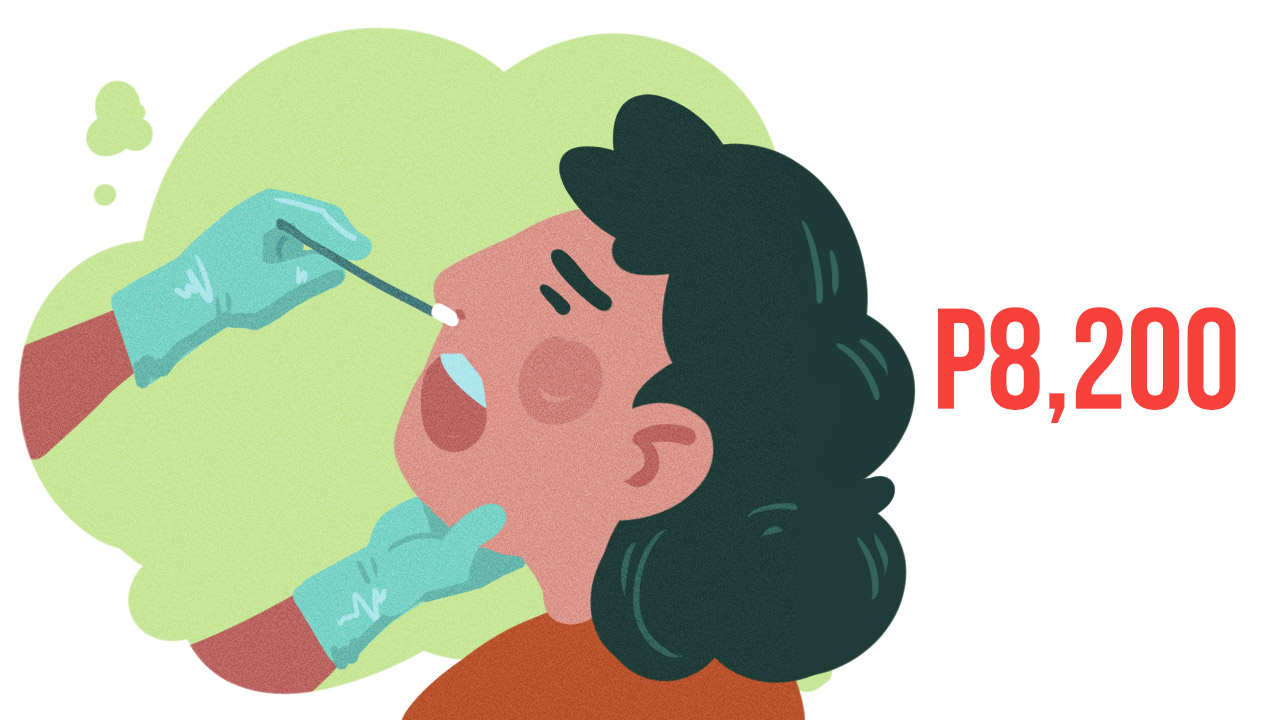 Unlike Manila's protocols, the Cebu swabs all passengers twice: first, upon arrival, and then again on the seventh day while under hotel quarantine.
Swabs cost P4,100 each.
Ticket prices: P12,000 to P144,000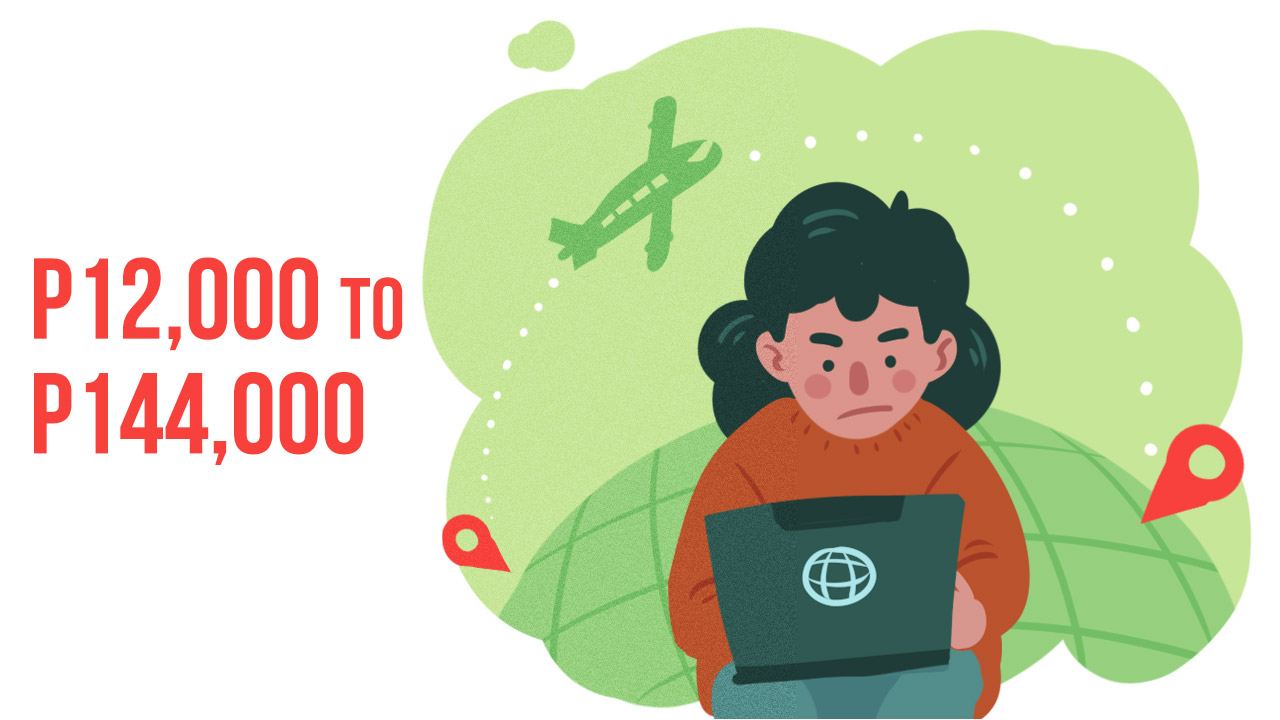 The cost of tickets of course depends on where you're coming from, but we've checked that the lowest and highest ticket prices from cities with substantial Filipino populations to Cebu, as of July 2021, are the following:
Los Angeles to Cebu – P56,000 to P66,000
San Francisco to Cebu – P67,000 to P89,000
New York to Cebu – P47,000 to P95,000
London to Cebu – P80,000 to P103,000
Hong Kong to Cebu – P12,000 to P22,000
Toronto to Cebu – P115,000 to P144,000
Kuala Lumpur to Cebu – P14,000 to P57,000
The above price ranges are estimates from the websites of international airlines like Cathay Pacific, Eva Air, Philippine Airlines, Starlux Airlines, and Air Asia (actual prices may vary depending on date).
The Philippines currently bans travelers from India, Bangladesh, Pakistan, Oman, United Arab Emirates, Nepal, and Sri Lanka.
Usually, booking flights online via travel agencies would take time due to fluctuating prices and availability.
According to local travel agencies, booking flights headed for abroad take less time in comparison to booking international flights headed for Cebu.
Total costs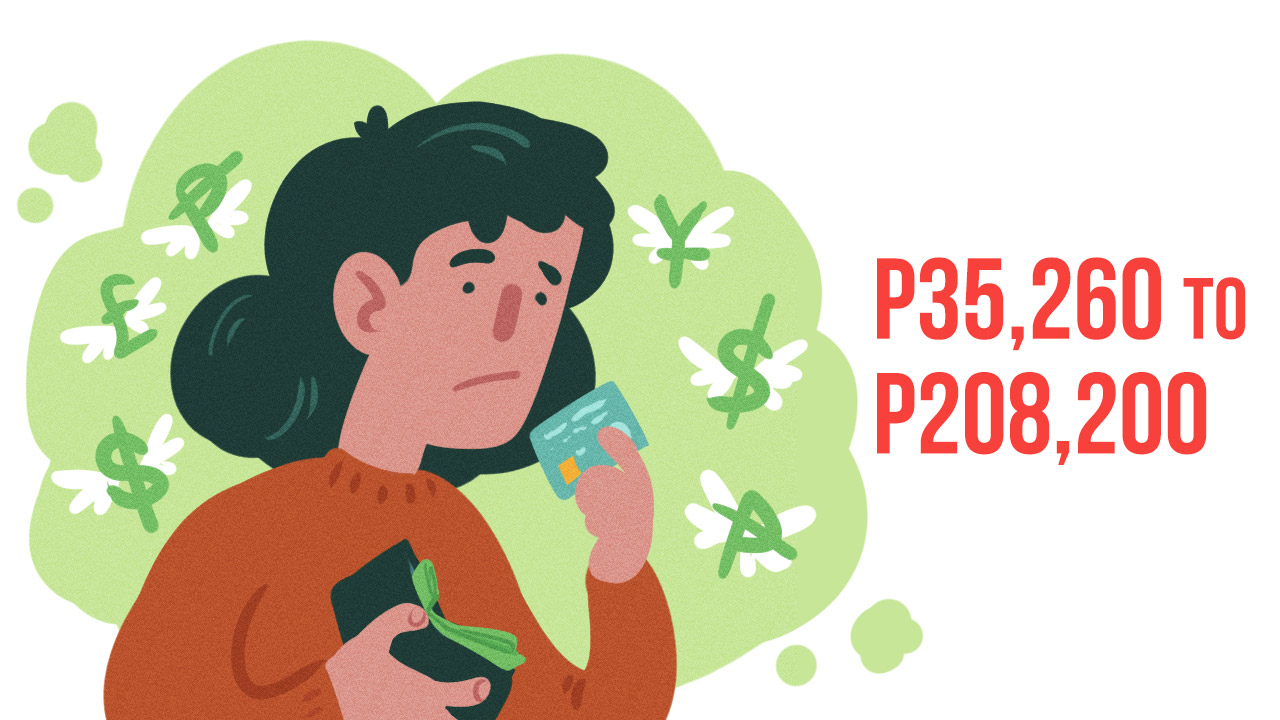 Excluding tickets, it will cost at least P23,260 to P64,200 for each passenger to come home to Cebu.
Again, if one is an OFW, these costs are absorbed by the Overseas Workers Welfare Administration. If the national government finds a way to make good on President Duterte's plan to cover the quarantine expenses of non-OFW returning residents as well, then that cost will be passed on to taxpayers.
If you include the cost of tickets, every passenger coming home will have to spend a total of P35,260 up to P208,200 for every passenger to come home. – Rappler.com