Good communication is vital in any crisis. Philippine government officials' choice of words seem to reflect a disconnect with ordinary citizens during these unprecedented times.
Shoot them dead. Stop complaining. Work harder. No one will die of hunger.
These are among the choice words of several high-ranking appointed and elected government officials as the Philippines continues to grapple with the coronavirus.
Good communication is vital in any crisis. Some Philippine government officials' choice of words, however, seem to reflect a disconnect with ordinary citizens during these unprecedented times.
Rappler lists statements earlier denounced by the public as insensitive, callous, and out of touch, even as the pandemic continues to rage. We will update this list as needed – but hope we need not to.
Rodrigo Duterte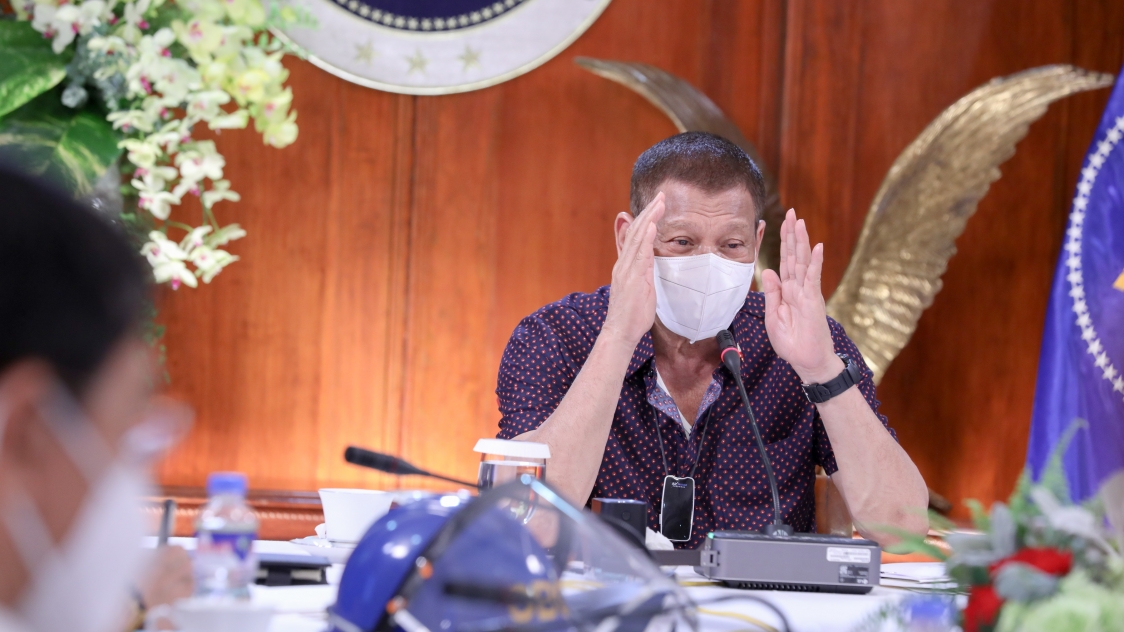 President Rodrigo Duterte is known for his strong rhetoric. The pandemic did not stop him and his harsh remarks, even in the face of criticism of his administration's response to the crisis.
Hit for the inadequate and inefficient distribution of government subsidy, Duterte said he will not hesitate to order state agents to kill quarantine violators.
My orders are sa pulis pati military, pati mga barangay na pagka-ginulo at nagkaroon ng okasyon na lumaban at ang buhay ninyo ay nalagay sa alanganin, shoot them dead," he said.
(My orders are to the police and military, also the barangay, that if there is trouble or the situation arises that people fight and your lives are on the line, shoot them dead.)
On Sunday night, August 3, Duterte unleashed a fresh set of tirades against the medical community, which has long sounded the alarm about the fragile healthcare system in the country.
While he acknowledged their work and their demands, Duterte taunted them about mounting a "revolution" against him and criticized their earlier pleas to government.
"Kayo ang makatulong sana at wala kayong ginagawa kung 'di magreklamo (You should be the ones to help and you're not doing anything but to complain)," he said.
Duterte also drew flak on March 30 when he tried to praise health workers, saying it would be an honor for them to die for the country given the alarming number of medical frontliners dying due to COVID-19.
"May mga doktor na, mga nurses, attendants, namatay. Sila 'yung nasawi ang buhay para lang makatulong sa kapwa. Napakasuwerte nila. Namatay sila para sa bayan," Duterte said.
(There are doctors, nurses, attendants who died. They were the ones who died helping others. They are so lucky. They died for the country.)
Salvador Panelo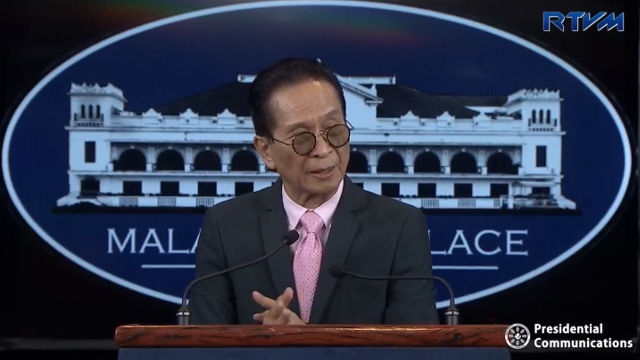 Then-presidential spokesperson Salvador Panelo on March 15 tried to downplay the concerns raised by the public regarding the government-imposed lockdown.
"Walang namamatay sa gutom," he said during an interview over Radyo Inquirer. "Ang isang buwan, hindi ka pa mamamatay."
(No one dies of hunger. You won't die in one month.)
Panelo eventually clarified his remark, saying that his words meant to counter those exaggerating the effects of the lockdown on workers.
Cynthia Villar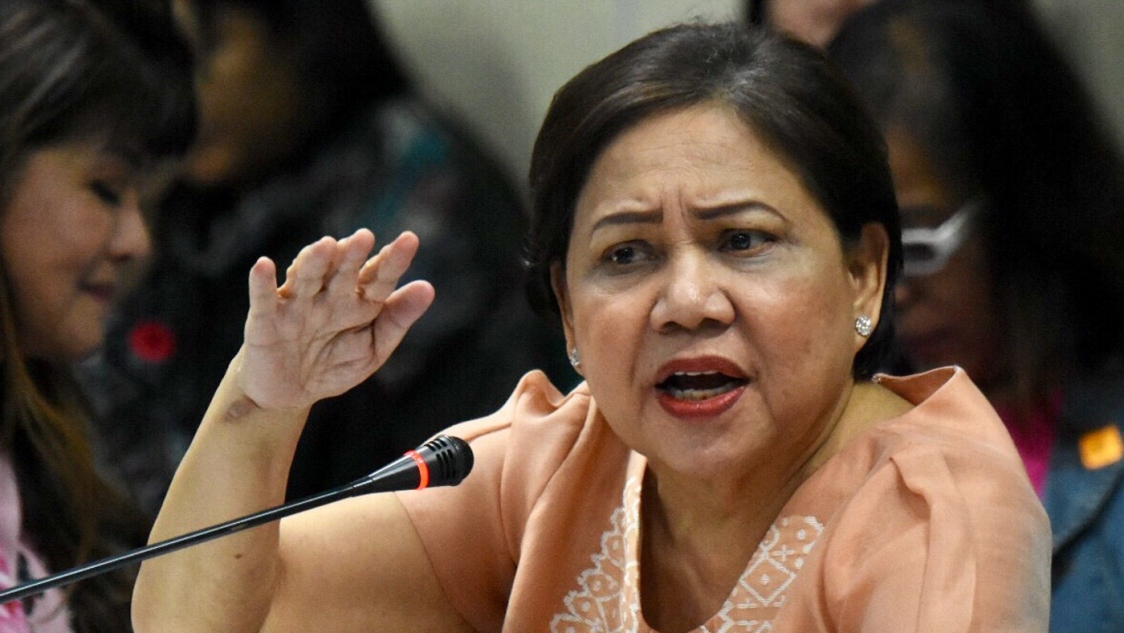 Senator Cynthia Villar has been the target of public ire several times in the past due to her controversial statements. especially in the past few months.
On May 19, the billionaire senator questioned why the middle class should be given government subsidy during the pandemic.
"Bakit bibigyan 'yung middle [class] eh may trabaho sila? Kahit lockdown, sumusuweldo sila sa gobyerno kung employed by the government," Villar said during a Senate hearing on coronavirus measures.
(Why do we need to give cash aid to the middle class when they have jobs? Even during the lockdown, workers receive salaries from the government if they are employed by the government.)
Villar later apologized after the public called her insensitive. She said her statements were not "meant to be an affront to the hardworking middle class of the country."
A few months later on August 1, the senator once again enraged the public after saying that already overwhelmed and overworked frontliners "need to work hard" to fight the pandemic. 
"May time in our lives na ikaw talaga ang mapapagod, iba-iba naman ang kalamidad. So itong kalamidad na ito, ang mapapagod dito ang health frontliners natin. Iba-iba 'yan, but I guess we need to work hard," Villar said in a DWIZ radio interview.
(There are times in our lives when it's our turn to get tired. There are different calamities. So in this calamity, it's the health frontliners who will get tired. It differs from time to time, but I guess we need to work hard.) 
Villar again apologized, claiming that her statements were not directed at the medical community but at the Department of Health. Read the full transcript in this story.
Joey Concepcion
Presidential adviser for entrepreneurship Joey Concepcion, too, had issued a couple of statements that were not well received by the public.
On April 29, without citing any scientific proof, Concepcion said that the poor have "better immunity" than "sheltered" people. He said that this was drawn from his conversations with priests and bishops.
"Maybe because they are so used to so much exposure that they have a better immunity than us who are sheltered in a well-protected environment," Concepcion said during an online forum.
On May 20, he again used strong words when he reacted to a statement by medical groups over the use of rapid test kits on employees returning to work after after two months of lockdown.
"Ang problema nitong mga doctor, salita nang salita, wala namang ginagawa; complain nang complain," Concepcion said during a Laging Handa presser. "Ang mangyayari dito, magsasarado ulit [ang] ekonomiya ng Pilipinas, maraming mawawalan ng trabaho."
(The problem with these doctors is that all they do is talk but don't to anything; they just complain and complain. What will happen is that the economy will close again and more people will lose jobs.)
His words did not still well with the medical community and the public at large. Concepcion later apologized, but insisted he did not mean to criticize doctors in general.
Ramon Lopez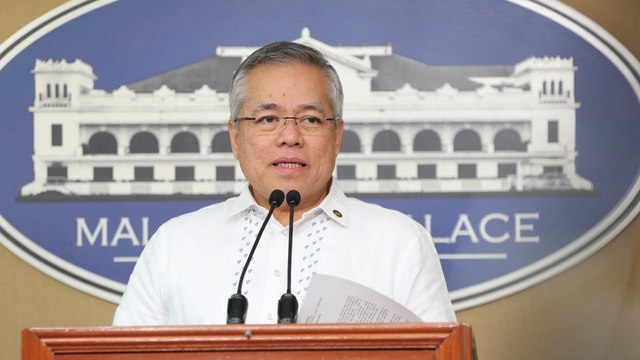 Workers were left confused over how they would reach their workplaces if public transportation remained suspended under the modified enhanced community quarantine in May. (READ: As businesses reopen, workers remain anxious over virus risks)
But Trade Secretary Ramon Lopez on May 16 said that issues concerning workplace logistics should be settled within the company.
When he was asked if employees can refuse to go to work because of lack of transportation, he said: "If an employee refuses to work, it doesn't reflect well on his character. [He] should have [a] positive mindset. Otherwise he also runs the risk of losing his job."
You can guess what public reaction to this was. – Rappler.com