'Consider how to protect those people who can't take vaccines or in whom vaccines don't work well,' says Asian Development Bank senior health specialist Ben Coghlan
After months of seeing record-breaking tallies of daily COVID-19 cases, fueled by the highly contagious Delta variant, the Philippines is finally starting to turn a corner (although the infection figures are still higher than they were before the recent surge.) 
The rise of the Delta variant was – and still is – the curveball that countries had to grapple with after initially expecting to exit from the pandemic through vaccinations this year. 
Vaccines, clearly, won't be enough to solve the health crisis. Delta's rise, and the possibility of a new and more dangerous variant emerging, has only reinforced the need to strengthen other response measures. These include testing and research to better understand how the virus is impacting people. 
Rappler spoke to Asian Development Bank senior health specialist Ben Coghlan to take stock of how the Delta variant changed the pandemic and what countries like the Philippines should learn from it. Below are excerpts, edited for clarity:  
Delta has shifted herd immunity targets against COVID-19. Are these goals still realistic for countries to work towards? What's the impact of Delta on the pandemic and vaccines' effectiveness versus symptomatic infection.
The Delta variant is far more infectious than the original SARS-CoV-2 virus, and the more infectious the virus, the higher the level of vaccine coverage needed to achieve herd immunity. For instance, measles is extremely infectious, and most countries aim for coverage rates of around 95% to achieve herd immunity. Many analyses indicate the herd immunity threshold for Delta is vaccine coverage of at least 80%. 
The important thing to note, however, is that these vaccines remain remarkably effective. When SARS-CoV-2 first emerged and before we had any vaccine, initial thinking was that a new vaccine with an effectiveness of 50% would be an amazing step forward in addressing the pandemic. All the vaccines currently being used have much higher protection against infection and serious illness from Delta than that.
If vaccination targets have changed and shots alone may no longer promise the exit we hoped for, why should people get vaccinated anyway?
Countries that have been able to vaccinate large proportions of their population are seeing overall reduced rates of hospitalization from COVID-19, with the unvaccinated making up the bulk of people admitted to hospitals. So vaccines are important for protecting the people who get the vaccine, protecting others who have yet to be vaccinated, and ensuring health systems can continue to deliver quality healthcare. 
Setting a target for vaccine coverage is a good way of galvanizing people to get vaccinated, and high coverage levels remains our best option for being able to safely open societies without surges in cases that could overwhelm health systems.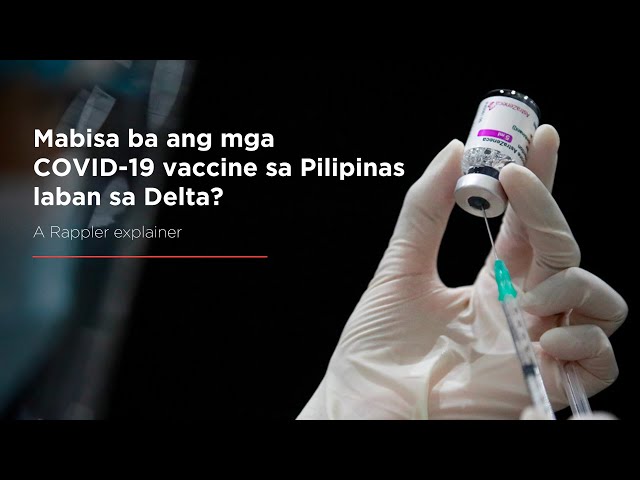 What are the limitations of relying only on herd immunity to control the pandemic? What other responses do we need to improve and understand better? 
While vaccines are the primary tool for controlling COVID-19, they won't be a complete fix due to imperfect effectiveness and incomplete coverage. Public health measures and COVID-19 safe behaviors will be needed for months, even years, to come. We need to closely examine the real world experiences of countries who have high vaccine coverage and are releasing restrictions to better understand the most effective ways to do this. 
We need to continue efforts to strengthen health systems as a whole, not just increasing ICU (intensive care unit) beds and having more ventilators, but having sufficient numbers of qualified health workers to deal with upswings in hospitalizations of COVID-19 and to deliver all the routine medical, surgical, and public health services. Health services don't just look after people with COVID-19. 
We need to better understand the settings where COVID-19 is spreading and use this knowledge to refine our responses and protect groups that have yet to receive vaccines. We need to have plans for getting kids back into schools, recognizing that Delta is spreading among younger age groups who are yet to receive vaccines. 
We need to understand breakthrough COVID-19 infections in those partially and fully vaccinated to provide individual advice on risk and to allow us to develop more nuanced ways of lifting of restrictions for the vaccinated and unvaccinated.
The role of rapid tests as an adjunct to laboratory tests needs exploring. The success of all this relies on building trust with people and better communicating these complex messages. This includes consistent messaging from government and others.
Countries which have had high vaccination coverage and largely successful pandemic responses had to contend with increases in cases, too. What lessons need to be learned here, especially for countries like the Philippines that have had less success in both areas?
First, vaccines remain the best protection against Delta for individuals and for countries, so vaccine rollout is urgently needed, including for younger age groups where the vaccine has been approved for use by the national regulator. For example, more and more countries are approving the Pfizer vaccine in children aged 12 years and above, and studies are looking at the safety and efficacy of vaccines in even younger children. 
Vaccine coverage targets should be adjusted in recognition of these new populations and plans developed for the mass administration of vaccines to children. This is in addition to continuing to vaccinate adults. So there is a critical importance in having a solid vaccine deployment plan that can deliver vaccines quickly when they arrive. 
Vaccine effectiveness needs to be tracked and new variants need to be monitored. Consider how to protect those people who can't take vaccines or in whom vaccines don't work well.
Second, achieving a predefined level of vaccination coverage will not allow immediate relaxation of all social restrictions. Rather, a careful, incremental release of measures is likely to be needed to prevent the kind of outbreaks we have seen in many countries with high levels of vaccine coverage, such as Israel, the UK, and parts of the USA. We will also be stuck with masks and local lockdowns for some time to come to protect our health systems. 
Third, health services – homecare, ambulances, hospitals, quarantine – need to maintain their capacity to respond to surges in cases of COVID-19 and to deliver routine services. 
Keep a close eye on what happens elsewhere – we're all still learning. Consider how new information can be applied to improve your own response.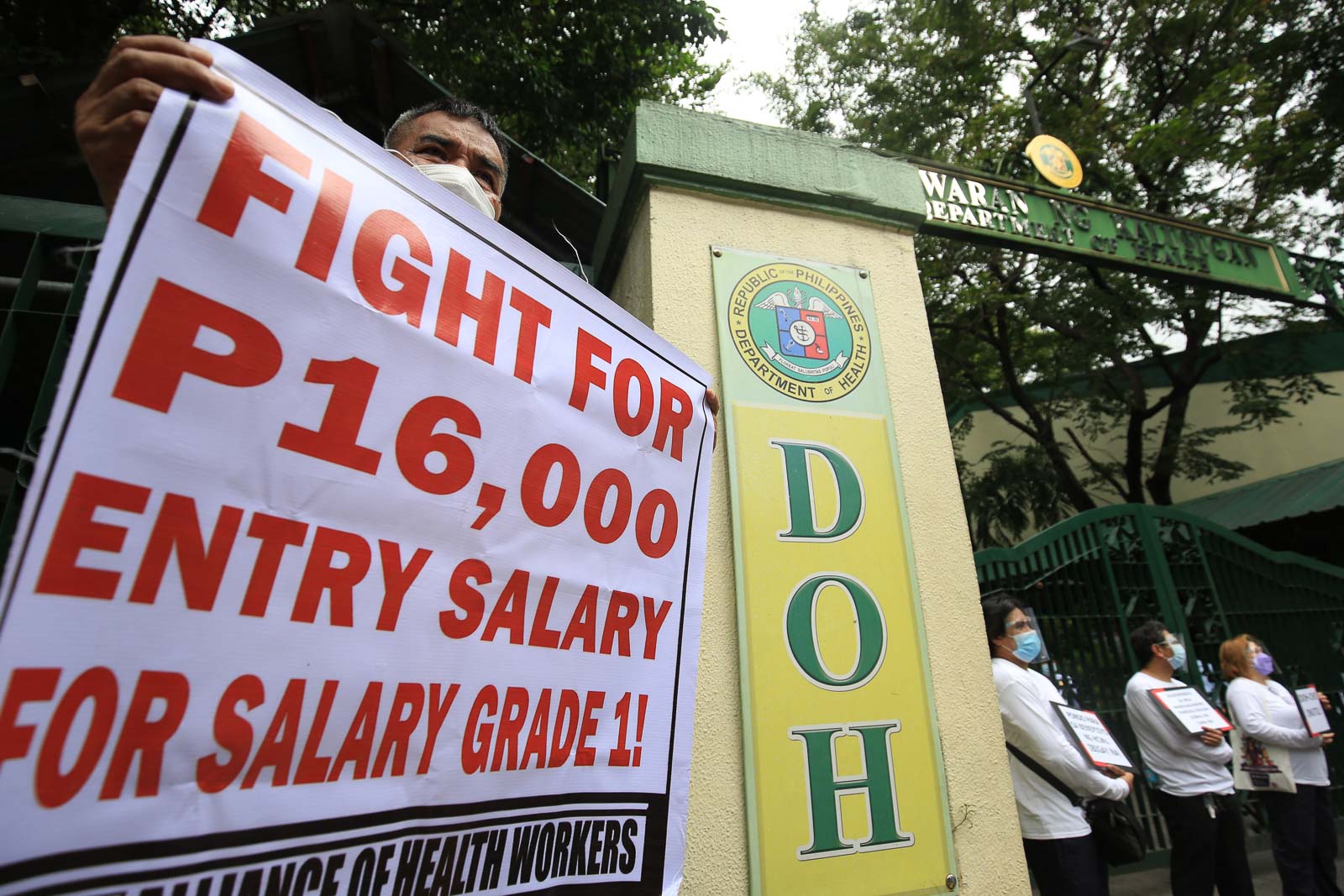 What should countries be doing now to prepare for the next few months – and even after that?
COVID-19 offers a chance to reform our health systems, including health financing to more equitably mitigate the direct, indirect, short- and long-term impacts of COVID-19 and future pandemics. Reforms can draw on new innovations in health technologies, such as point-of-care diagnostics, new forms of disease surveillance, improved data analytics, and streamlined procurement and supply systems.
Broader changes, such as integrating capabilities to address outbreaks into our health systems, reducing the fragmentation of healthcare delivery, and including health in all new developments – for example, ventilation systems that reduce the risk of airborne infections – should be part of the new normal. – Rappler.com