President Rodrigo Duterte boasts of his fight against illegal drugs and corruption, but continues to defend individuals facing controversies
Rodrigo Duterte won the presidency in 2016 on a platform denouncing crime and corruption. But since then, his own words and actions have often betrayed his campaign promise.
Recently, Duterte defended Michael Yang and Lloyd Christopher Lao in the face of criticism of, and allegations about, their involvement in allegedly anomalous transactions and contracts, mostly related to the pandemic.
What has he said about them? Rappler collects all statements that Duterte has made, as of September 9, about these two and more, in this page.
---
Duterte on Michael Yang
Chinese businessman Michael Yang is Duterte's friend and former economic adviser. He was previously accused of being involved in the illegal drug trade based on an intelligence report that authorities ignored.
Still, Yang enjoys and wields power and influence under the Duterte administration, evident in the growth of his businesses in the country or multi-billion contracts awarded to his close associates.
Duterte's own words also show how solid Yang's power is.
AUGUST 30, 2021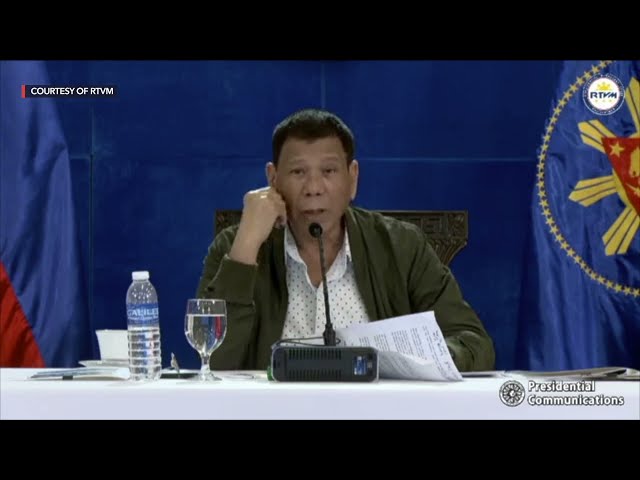 President Rodrigo Duterte during his talk to the nation and meeting with pandemic officials on August 30, 2021 tried to defend Yang against accusations pertaining to his involvement in the Pharmally controversy.
He said Yang is the the "paymaster" or "financial sponsor" of Chinese businessmen who want to do business in the Philippines. Duterte also hit former anti-drug cop Eduardo Acierto who was behind the intelligence report that implicated Yang.
Here are Duterte's quotes:
"Iyang report mo nandito o, kay Michael Yang, isa ka lang. You are the only one reporting against Michael Yang. Well, I'll tell you something, Michael Yang has been in business here in the Philippines for 20 years. Nag-umpisa iyan dito sa Davao. Pumunta sa akin iyan, I remember distinctly kasi break iyong command conference. Seated beside me was the officers of the police department of Davao City, pati si Isidro Lapeña who is now the Secretary of TESDA."
"Ngayon, iyang Michael Yang na 'yan, you know now for 20 years iyan…. Ito si Michael Yang, kasama negosyante… Ang karamihan nito pumasok sa bidding sa lahat ng negosyo dito sa Pilipinas….

Akala ko ba we are inviting investors? That's why I went to China several times to ask them to help us. Investments, iyong pera nila ibuhos nila dito para magkaroon tayo. Now kung kulang, kung wala…

Ito iyong mga Chinese na nandoon iyan kung nandoon si [Chinese President] Xi Jinping. Itong Michael Yang na ito kasama palagi kung makipagkita sa akin si Ambassador, iyong the previous one? Si Zhao, iyong na-transfer ngayon sa Indonesia. O, 'di tawagin natin. Kaya bakit ako magduda? Bakit ako magsabi na drug lord siya?"
"At that time, itong si Michael Yang, nakita niya – negosyante eh. Eh nakita niya na kailangan ito mas maraming pera. Kaya 'yong mga nakikita ninyo, ang partner niya puro korporasyon ng sa labas, korporasyon ng sa China, halos lahat. So 'yon ang nag-produce ng materials. Ganoon. Si Michael [Yang] ang pagador diyan. Siya ang nag-ano ng mga – "Sige, mayroon doon negosyo, Pilipinas wala…"
"Ano bang reklamo ninyo? Kasi si Michael Yang daw. Eh negosyante ito, 'adre. Hindi naman ito sabihin mo na… nagtatapon ito ng pera. May contact ito sa China na malalaking korporasyon at siya ang nagpagador sa – made their entry here."
SEPTEMBER 8, 2021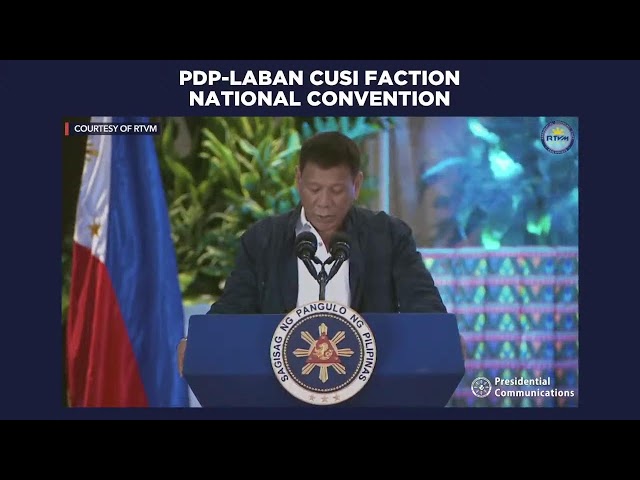 President Rodrigo Duterte again defended Yang during his speech at the national convention of the PDP-Laban Cusi faction in San Fernando, Pampanga on September 8, 2021.
He described the Chinese businessman as a "middle man" and a key figure in laying the groundwork for deals with China. The President insisted that Yang has no criminal record.
Here are Duterte's quotes:
"And to think that every time – 'yung dating ambassador who is now assigned in Indonesia, I forgot his name – every time that he'd go to Malacañan to see me, [Michael] Yang was there because we were talking of how to connect to China… He was the one who parlayed everything. And so nagpunta ako sa China ganoon, siya iyong nag-invest. Ngayon, 'yung sloganeering, 'let us invite everybody to go into business.' Akala ko ba we are inviting everybody, including the Chinese? Kaya pumunta nga ako doon eh."
"Itong si Michael Yang, middleman lang 'yan. A Chinese doing business because we were encouraging everybody in the world to come to the Philippines and do business. Kaya sabi ko nga akala ko ba p*… Akala ko ba we were trying to invite everybody to do business in the Philippines? Iyon ang nangyari.

Ang key diyan si Yang. Yang is known to me, I admit it. And it was Yang whom I requested to… lay the ground or do the legwork of my going to China and getting into a new deal and a new relations because of – iyong foreign policy ko nag-neutral ako para makagalaw ako sa ibang… Kasi had I, you know, you stick with America, then limitado ka because they would not enjoy you doing business."
"Wala naman si Michael Yang. He has no manufacturing factory in Davao. Ganoon 'yan. Walang record 'yan. Hindi kriminal 'yan. Iyan ang gusto kong malaman ninyo…"
Related stories on Yang and Pharmally:
---
Duterte on Lloyd Christopher Lao
Lloyd Christopher Lao is the former director of the Procurement Service of the Department of Budget and Management (PS-DBM). He headed the office when anomalous pandemic-related transactions occurred, including the unsold overpriced face masks and face shields, and high contracts given to Pharmally.
In a Senate hearing on August 27, Lao admitted that it was possible that his negligence led to the purchase of overpriced face masks and face shields.
Lao is also a former staff of Senator Christopher "Bong" Go when he was with the Presidential Management Staff – Office of the Special Assistant to the President. He also served as a campaign lawyer for Duterte, his fraternity brother at Lex Talionis Fraternitas.
AUGUST 30, 2021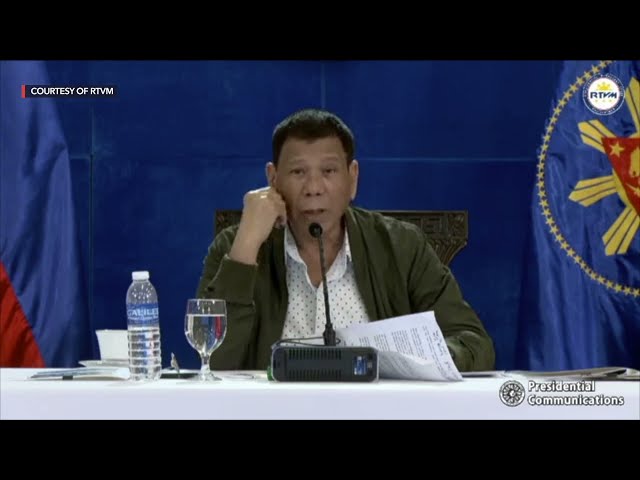 President Duterte defended the credibility of Lao and said there is nothing wrong with appointing to key government positions people who helped him before.
During his talk to the nation speech on August 30, 2021, the President said:
"You do not have the ascendancy to question this executive prerogative. Of course, I will appoint people I know and trust, just like other presidents before me. Atty. Lao and Atty. Dakpin, who are my fraternal brothers, were members of my campaign team in 2016.

Before that, both have been assisting the [Davao City] mayor's office with legal matters and concerns sa akin. Anong masama kung magbayad ako ng utang? Magtanong kayo, saan ba ito galing ang tao? Bakit kayo? Hindi kayo nagtulong sa mga taong nagkaroon ng utang na loob? Hindi kayo nagpuwesto ng mga tao noong nanalo ako – nanalo kayo? Ako ganoon rin.

Eh itong mga fraternity brothers ko – pero kung sabihin mong may nakuha, may nakita kayo, may nakita kayo na mali – ipakulong ninyo. I do not – I do not really care if they are my fraternal brothers. Wala sa usapan 'yang magpuwesto ko sila na magnakaw. Ipakulong ninyo. Now, bilib ako sa inyo kung mapakulong ninyo."
Related stories on Lao:
– with reports from Pia Ranada/Rappler.com