Lieutenant General Camilo Cascolan is one of the brains behind Oplan Tokhang and one of the 'Davao boys' in Camp Crame
After mostly staying in the background in an agency thrust up front by President Rodrigo Duterte, Lieutenant General Camilo Cascolan finally took a decisive step forward to lead the Philippine National Police (PNP).
On the afternoon of Tuesday, September 1, Interior Secretary Eduardo Año confirmed to media that Cascolan will be the next police chief and that Duterte had already signed his appointment papers.
The documents bind Cascolan to lead a police force stretched thin in providing support for the government's response to the novel coronavirus pandemic, while continuing an unrelenting anti-drug campaign ordered by the President.
His predecessors have received mixed reactions from the public upon their retirement.
Ronald dela Rosa triumphantly went on to win as senator in the 2019 elections. Disgraced police chief Oscar Albayalde is facing criminal complaints for allegedly coddling drug-tagged cops. Gamboa is retiring following controversies of police violating lockdown protocols.
Unless President Duterte decides to extend his term, Cascolan will retire in two months by November. Can he take on the role and succeed given such a short time?
More known by his nickname "Pikoy," Cascolan hails from Baguio City and takes pride in the silent hard work he has put in all the positions he was assigned to in the PNP.
We look at his service history in the PNP.
Brain behind Tokhang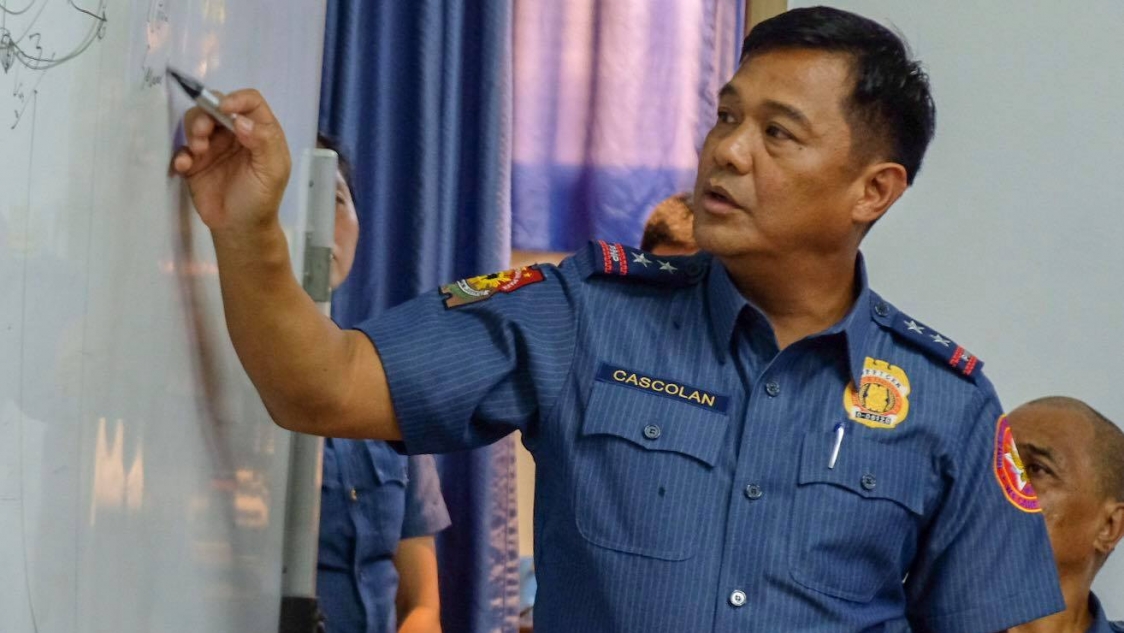 Cascolan is one of the police generals who crafted Oplan Double Barrel, the police's bible in anti-drug operations under the Duterte administration which institutionalized Oplan High-Value Target and Oplan TokHang.
Depending on which group does the counting, the anti-drug campaign has killed over 5,600 to 8,000 drug suspects since Duterte assumed office. Human rights advocates estimate that the anti-drug campaign has killed at least 30,000, including killings outside police operations inspired by the campaign.
In an earlier interview with Rappler, Cascolan recounted that Double Barrel was crafted mostly by himself and his predecessor Ronald dela Rosa.
When Duterte rose to Malacañang and Dela Rosa became police chief, Cascolan was appointed PNP director for operations, overseeing the enforcement of the drug campaign and other operational plans of the PNP.
Holding office in Camp Crame, Cascolan was among the generals who frequently flanked the rhetoric-heavy former police chief Dela Rosa to respond to specific questions on the anti-drug campaign's controversial policy enforcement and its muddled numbers.
He crafted other policies related to law enforcement, including the creation of the E-WPIS, or the Wanted Person Information System and the e-rogue programs that keep a database of suspects online.
Field cop at heart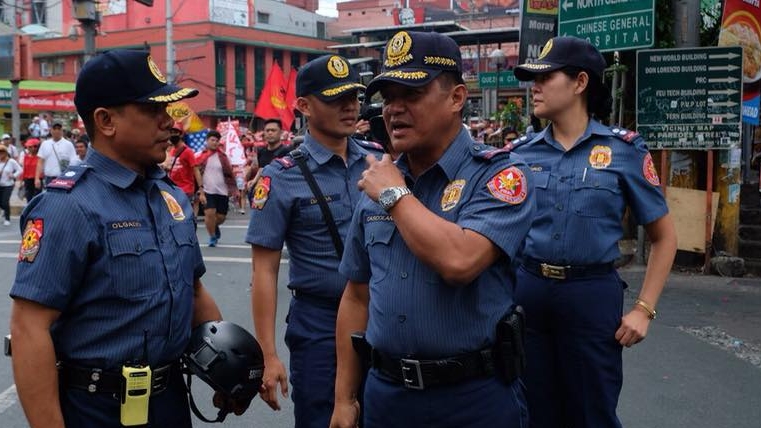 While Cascolan held posts mostly inside offices under the Duterte administration, Cascolan still considers the field to be his specialty.
After graduating from the Philippine Military Academy (PMA), Cascolan was flown to Parang, Maguindanao, where he joined many encounters between the government and the Moro secessionist groups.
Cascolan then spent the bulk of his career leading police stations, namely:
Barotac, Iloilo from May 1992 to August 1994
Ajuy, Iloilo from March to August 1998
Balasan, Iloilo from April 1998 to July 1998
Taguig City from October 2008 to November 2010
Compostela Valley province from July 2012 to April 2014
"If there's anything I'm proud of, it's my service record," Cascolan has repeatedly said in interviews.
Before holding the second-highest position in the PNP as deputy chief for administration, Cascolan was briefly the chief of the National Capital Region Police Office from April to June 2018.
He was removed from his post after 6 weeks over internal disagreements with former police chief Oscar Albayalde. Cascolan apparently angered his superior after he reversed policies put in place by Albayalde when he was also the Metro Manila police chief.
Albayalde ordered policemen to stay on duty for at least 12 hours, while Cascolan wanted cops to work for only 8 hours. He argued then that the 12-hour setup was overworking cops and was damaging their productivity.
One of the Davao boys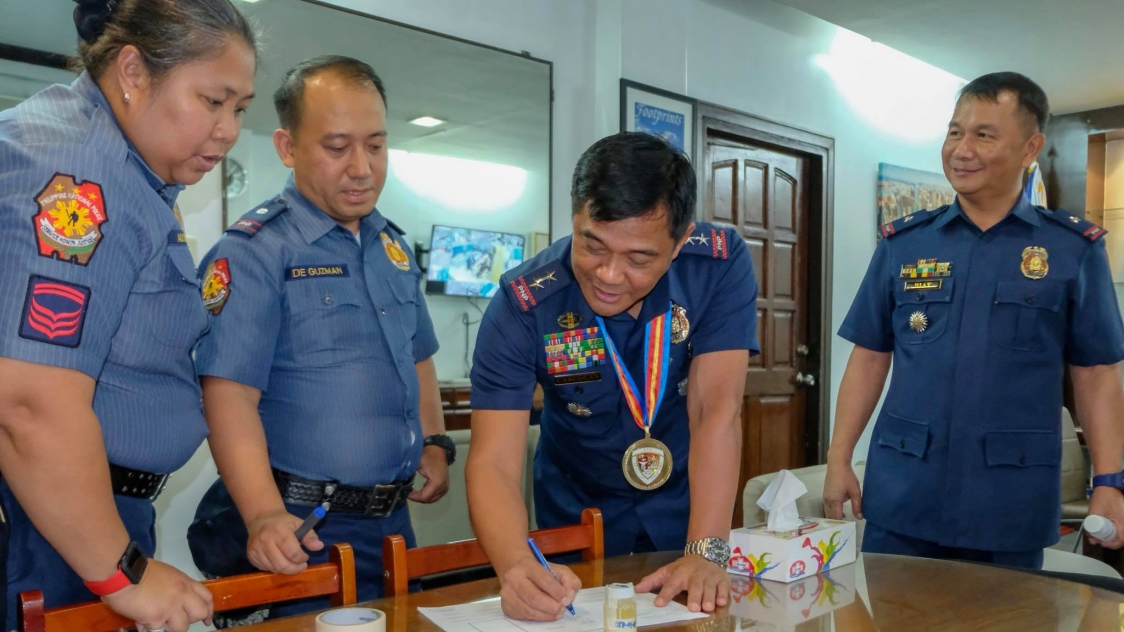 Cascolan is also among the generals called the "Davao boys" for enjoying links with President Duterte, serving multiple times in the Davao Region.
Cascolan met President Duterte and his trusted aide and now senator Bong Go when he was the chief of the Davao Region Police Office Finance Service.
He then brushed shoulders with them as the provincial police chief of the Compostela Valley Police Provincial Office.
The closest post Cascolan held to Davao City was being the fourth-highest ranking official of the Davao Region Police Office as its chief of the directorial staff.
It was a post that allowed him to interact more frequently with Go, who also handled administrative work in then-mayor Duterte's office in the southern capital city. Cascolan and Go frequently played basketball together, too.
Cascolan also belongs to PMA Class of 1986 – the same class as Gamboa, Albayalde, and Dela Rosa. Among them, Cascolan considers former top cop Dela Rosa as one of his closest friends. 
In fact, Cascolan was appointed Metro Manila police chief because Dela Rosa lobbied for his appointment. It was one of Dela Rosa's last calls as top cop before passing on the baton to Albayalde.
This time, Cascolan takes on the seat left by his classmates at a more challenging time. What he will do for the next two months will decide how he will be remembered. – Rappler.com