Lawmakers grill Octa Research over its COVID-19 surge projections, source of funding, political surveys, and possible conflict of interest
Amid COVID-19 cases breaking records every day, the House committee on good government and public accountability commenced its probe into Octa Research, the group that has been known to make surge projections independent of the government.
On Monday, September 6, members of Octa Research faced lawmakers who expressed concern over its funding, its communications strategy, and possible conflicts of interest.
Here's what you need to know.
What is Octa Research?
The Octa Research is an independent group of researchers who have been studying the COVID-19 pandemic in the Philippines.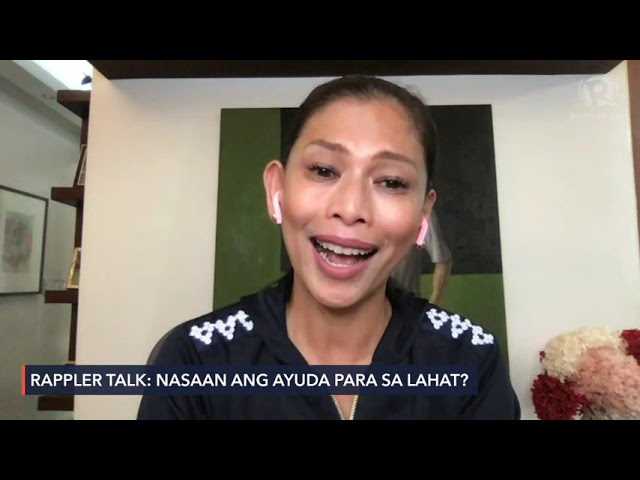 They are most known for their regular reports that include projections on cases and details on which local government units and regions were seeing the highest number of infections in the country at a given point in time.
University of the Philippines political science assistant professor Ranjit Rye, who is president of Octa, said research contributors to the group came from a multidisciplinary background, including mathematics, microbiology, and infectious diseases.
At the start of the pandemic, media reports described Octa to be associated with the University of the Philippines, but both UP and the group have since clarified that Octa is not attached to the university. Octa just counts a number of UP professors among its fellows, who in turn consult with UP colleagues.
Where does Octa get its money?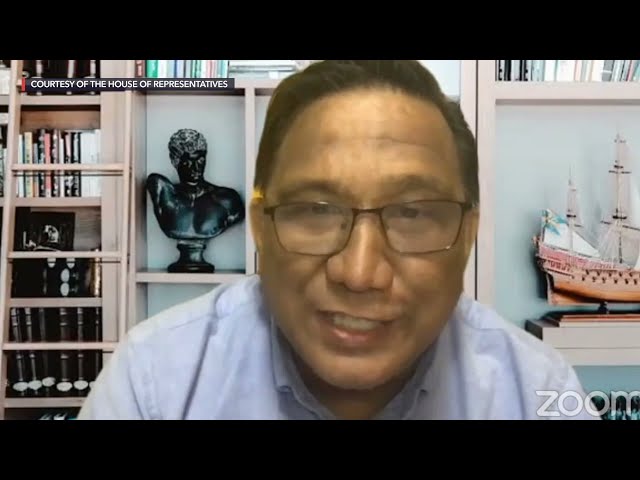 Rye said Octa was self-funded by its members. It started in 2019 with the vision of becoming a polling group, but it found an opportunity to "serve" in making projections for COVID cases.
Marikina 2nd District Representative Stella Quimbo questioned whether the Octa received P15 million from Bayanihan 2 funds. Rye clarified that the money was deposited to the University of the Philippines (UP), and it just so happened that the money was given to Octa-associated researchers such as himself and Guido David.
Quimbo asked the two researchers how much they received, but both said they were "not at liberty" to disclose the amounts. Quimbo then asked UP president Danilo Concepcion, also present in the call, about the amount, but Concepcion also declined to disclose it, saying that he had to consult with their legal department.
Octa's members said they did not use Bayanihan 2 funds for the group. Rye said he had received funds for a research grant to study the COVID-19 response of the governments of the Philippines and Korea, while David said funds were given to the university's mathematics department.
The communication problem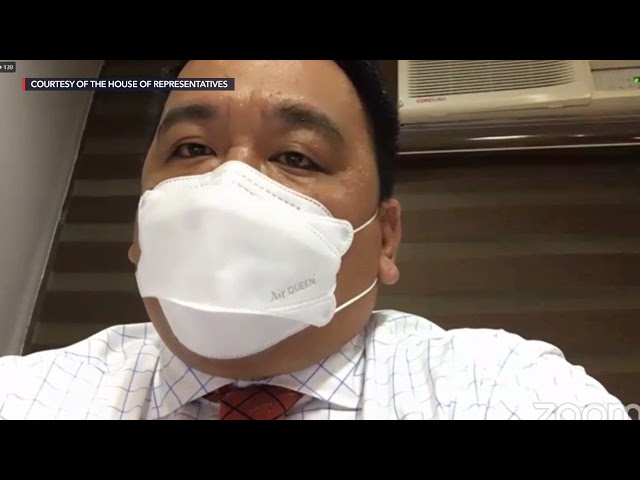 Of all the issues raised against Octa, lawmakers seemed most concerned about the research group's communication strategy, particularly about the recommendations and verbal analyses made by its fellows after releasing their projections.
Lawmakers questioned the authority of Octa to declare a "surge" and in tagging cities and municipalities as "epicenters" of the coronavirus.
Lawmakers have called Octa "alarmist," and its projections "overboard," thereby causing "panic" among Filipinos.
"It's the first time, I can say. I have come across SWS (Social Weather Stations), Pulse [Asia], and you are overexposed. It's best that data analysis speak for itself. Your commentary is too much," the House panel's chairman, DIWA Representative Michael Aglipay, said, encapsulating the sentiment of lawmakers present.
BUHAY Representative Lito Atienza went as far as to suggest that Octa be banned from making pronouncements – a proposal that runs counter to the Constitution.
Lawmakers like Bagong Henerasyon Representative Bernadette Herrera-Dy and Quezon City 4th District Representative Bong Suntay, meanwhile, wanted Octa to coordinate with the DOH before releasing any data and commentary. The DOH, however, already has its own in-house data analysis team.
Octa's Rye repeatedly said that in all their pronouncements, they also included a disclaimer about the limitations of their projections, but said by the end of the hearing that they would "seriously consider recalibrating our communications."
Dy pointed out that issues on pronouncements from Octa resulted in part from the lack of detailed information coming from the DOH.
DOH Epidimiology Bureau Director Alethea de Guzman de Guzman said the agency would commit to trying to share more timely data with the public.
What's with Octa's projections?
Lawmakers raised concerns with the accuracy of Octa's projections and the assumptions it used to generate forecasts on the pandemic's situation in the country. One main issue raised was the effect of the group's projections on the public's behavior and the economy.
Deputy Speaker and Valenzuela 1st District Representative Weslie Gatchalian said business groups had complained that Octa's projections seemed to preempt the expectations of lockdowns without inputs from the business community which would be among those most affected.
On a technical level, epidemiologist Dr. John Wong said forecasts which focused only on dynamics of the virus were limited since proper infectious disease modeling also needed to account for people's behavior.
Concerns were raised over the accuracy of data being used in Octa's reports, which were based on DOH data over the two preceding weeks.
DOH technical adviser Dr. Edsel Salvana said using case data based on the last two weeks should be done with caution since the agency still would still be carrying out a process of validation.
In its reports and media interviews, Octa had repeatedly flagged gaps in DOH's data, which Octa used anyway in producing its forecasts.
Quimbo, an economist, told the group, "If you use data with measurement errors, forecasts will be biased."
Discussions during the hearing also centered around the transparency of Octa's methodology, which should be readily shared in its reports. Octa's representatives said that they had presented their methodology and findings to the scientific community in various fora and among academicians for peer review.
De Guzman said the DOH created its own forecasts and projections, though it used a number of assumptions and factors that affected its findings, like levels of mobility, vaccination rates, effects of vaccine brands, public adherence to minimum public standards, and health systems capacities.
DOH epidemiologist John Wong said useful projections should go beyond reporting case counts, and be able to give data-driven directives, including how much to increase testing, isolation capacity, and vaccination.
Rye said while Octa's models were "fairly simple" compared to those being used by the government, "Models are not about true and false, they are about usefulness."
Octa and conflicts of interest?
Quimbo took issue with Octa conducting political polls.
Rye said Octa had conducted two national surveys, the funded with his own money, the second by subscribers after Octa gained popularity.
Quimbo said this posed a possible conflict of interest as the group already engaged with politics with its surveys. Rye clarified that the teams that worked on the COVID projections and the public opinion polls comprised of different people. Quimbo still pointed out that both teams answered to Rye.
The Marikina congresswoman then raised concerns about Octa advising local government units (LGUs). Octa said it only had a formal agreement with Quezon City, but was also guiding other towns and cities, which it did not name.
"On the one hand, you are declaring which cities are epicenters, but on the other, you also help with LGUs," Quimbo said, warning against the possibility of Octa being biased when making pronouncements.
During the first round of interpellations, AAMBIS-OWA Representative Sharon Garin emphasized the need for the government not to rely too much on Octa but to do the job it is doing, and better.
"The main problem on this topic is: What has the DOH and IATF done for us to have very scientific decision making? We have put all that responsibility on Octa, which is a private institution," Garin said.
She added: "It should be the main project of the government, because we need science in order for us to survive this…and that is what we don't have." – Rappler.com