This is AI generated summarization, which may have errors. For context, always refer to the full article.
Just like his predecessors, Faustino will serve for only a few months – a pattern under the Duterte administration
Less than a year before President Rodrigo Duterte steps down, he appointed a new chief of the Armed Forces of the Philippines (AFP) – the 10th under his five years of presidency – whose military service ends in four months.
Lieutenant General Jose Faustino Jr replaced General Cirilito Sobejana, who retired on July 31 at 56 after a five-month stint.
Faustino is another short-term military chief. He is scheduled to retire on November 12. The AFP chief who had served the shortest term under Duterte was retired General Noel Clement, who was AFP chief from September 24, 2019 to January 5, 2020, or more than three months.
The average term of an AFP chief under Duterte is six months.
Taking into account previous post-Marcos administrations, it would be retired General Benjamin Defensor Jr who had the shortest term as AFP boss: two months under former president Gloria Macapagal-Arroyo.
Ms Arroyo had 11 AFP chiefs in the nine years that she was commander-in-chief (including the years she inherited from the shortened term of ousted president Joseph Estrada). Her successor and Duterte's predecessor, the late Benigno Aquino III, had 10.
Favored commander?
While from Benguet in the North, Faustino spent the crucial years of his military career in Davao, the home region of Duterte.
The Scout Ranger general had been commander of the 10th infantry division that has jurisdiction over Davao City and outlying provinces, and later the Davao City-based Eastern Mindanao Command which commands troops in all Davao provinces.
Faustino was named Army chief in February this year after Sobejana was promoted chief of staff. But his appointment was illegal, according to Senator Panfilo Lacson, who cited a law that requires major service chiefs and other senior officers – except for the military chief of staff – to have at least one year remaining in their service before they are promoted. Faustino did not qualify because at the time of his appointment as Army chief, he only had nine months remaining in service.
The defense department insisted that Faustino could remain in his post in an acting capacity, but after 104 days, it relented and removed him.
The military then created a new holding position for Faustino: as Special Assistant to the Chief of Staff on Peace and Development. In June, the military announced the creation of Joint Task Force Mindanao and appointed Faustino as its first-ever commander.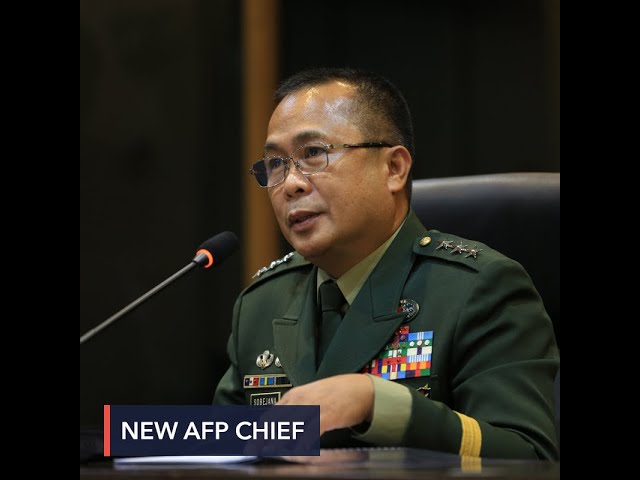 Ruling class
With Faustino at the helm of the armed forces, Class 1988 of the Philippine Military Academy is now the ruling class in the military. His classmates include Army chief Major General Andres Centino, Air Force chief Lieutenant General Allen Paredes, and Navy chief Vice Admiral Adeluis Bordado.
Faustino was born in Itogon town in Benguet on November 12, 1965. He later spent his younger years in Malolos, Bulacan. 
He led numerous units including the 7th Scout Ranger Company, First Scout Ranger Regiment; Scout Ranger Training School, Infantry Battalion, 1st Infantry Division, 501st Infantry Brigade, and the 5th Infantry Division in Sulu.
He also served at the PMA as the commandant of Cadets and Head Tactics Group. He also worked as the assistant chief of staff for comptrollership of the Philippine Army's Intelligence and Security Group; assistant chief of Unified Command Staff for Intelligence; and assistant chief of staff for Education and Training for the army.
Faustino had undergone training and courses locally and internationally. He took up the Senior Executive Course on National Security at National Defense College of the Philippines and finished his Command and General Staff Course in the Republic of Korea Army College.
The military's 56th AFP chief of staff has also earned a Distinguished Service Medal and Distinguished Service Stars, among other awards.
Under his term as Eastmincom commander from January 2020 to February 2021, he enforced an anti-insurgency campaign in one of the remaining rebel hotbeds in the country.
The new AFP chief of staff also led the 10th Infantry Division based in Davao de Oro and served as chief of the 11th Intelligence Service Unit in Davao City. – Rappler.com