Public transport and non-essential industries are suspended again under modified enhanced community quarantine
Giving in to a plea from healthcare workers over the weekend, President Rodrigo Duterte placed Metro Manila, Laguna, Cavite, Rizal, and Bulacan under modified enhanced community quarantine (MECQ) starting August 4. (READ: Piqued Duterte taunts doctors to mount 'revolution' against him)
Earlier, Duterte extended general community quarantine for Metro Manila until August 15, but revised this after coronavirus cases climbed over 100,000 on August 2.
The guidelines are largely the same as when MECQ was enforced the first time on May 16.
Here's what you need to know, based on the community quarantine omnibus guidelines as of July 16:
Going out
Only authorized persons are allowed to leave their homes to do essential tasks.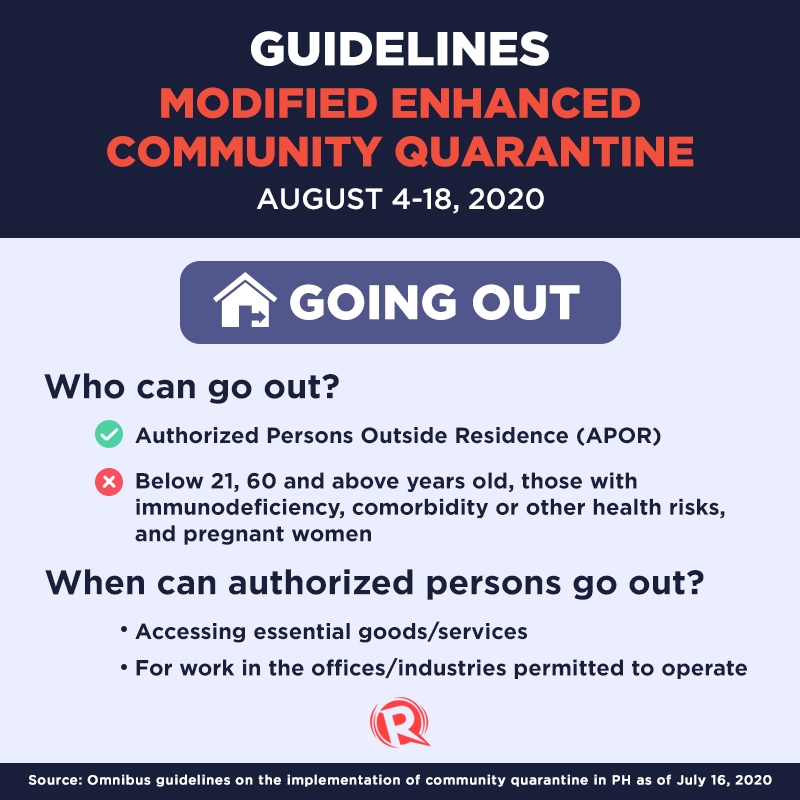 Activities
Limited forms of individual exercise are allowed. Mass gatherings and face-to-face classes are not allowed.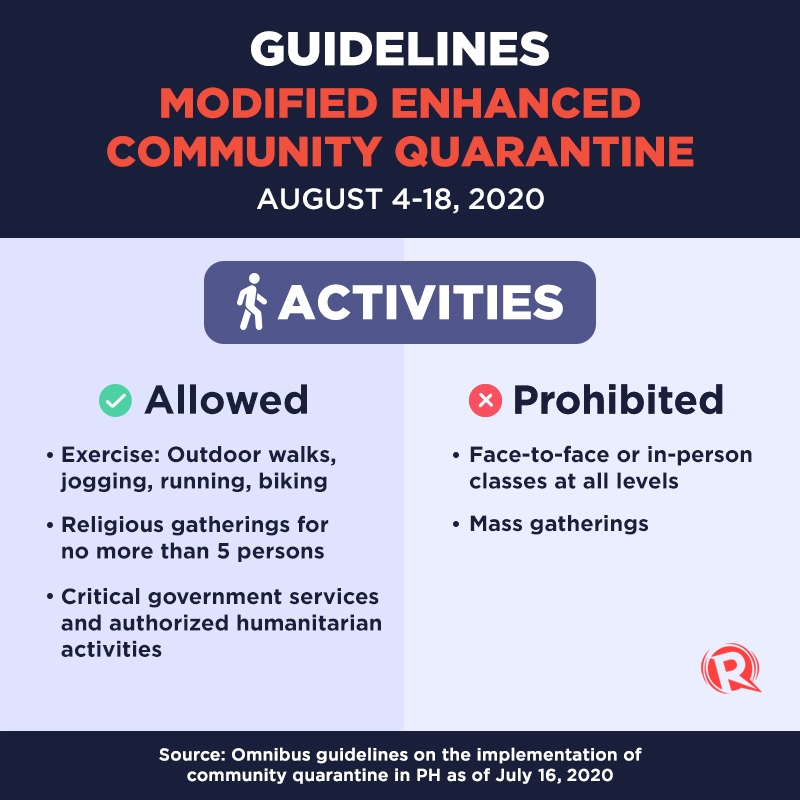 Transportation
Public transportation is suspended.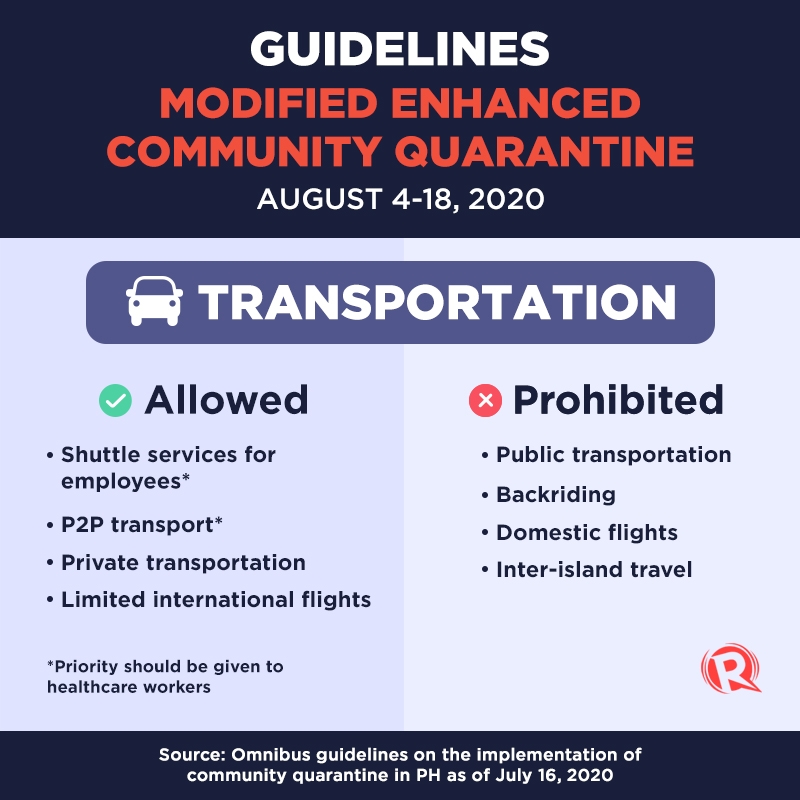 Prohibited industries
Non-essential and leisure activities are suspended.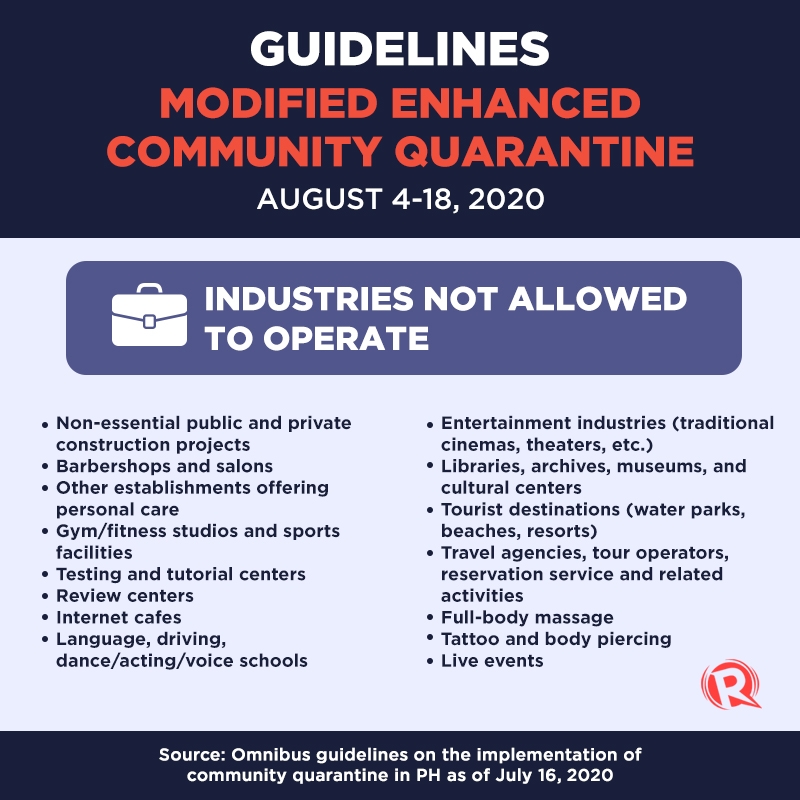 – Rappler.com