Who are eligible for the vaccine-injury package? How much is it?
Temporary side effects after vaccination are normal. It is a sign of a developing immune response.
In the Philippines, the Philippine Health Insurance Corporation (PhilHealth) issued a compensation package for injuries related to COVID-19 vaccines.
PhilHealths' COVID-19 vaccine injury compensation package was created in line with Republic Act No. 11525 or the COVID-19 Vaccination Program Act of 2021. The law mandated the creation of a COVID-19 national vaccine indemnity fund for the coverage of serious adverse effects following immunization.
The PhilHealth package for vaccine-related injury is effective from March 23, 2020 to March 2, 2026 or until completion of the government's COVID-19 vaccination program.
Who are eligible?
Individuals who suffered injury from the government's vaccination program are eligible for the benefit package.
"The private sector is also included. Everyone can avail. As long as they got their vaccination through our national vaccination program," said PhilHealth Vice President for Corporate Affairs Shirley Domingo.
The COVID-19 vaccines administered should have been given emergency use authorization and should not have been granted a certificate of product registration by the Philippine Food and Drug Administration yet.
How much is the package?
A maximum amount of P100,000 will be provided to the patient for hospitalization resulting from COVID-19 vaccination. The claim can be availed more than once as it corresponds to remaining charges on top of PhilHealth benefits and other benefits they get from private health insurance or health management organizations.
Meanwhile, vaccination that resulted in a person's permanent disability and death will be compensated with P100,000 and can be availed only once per beneficiary.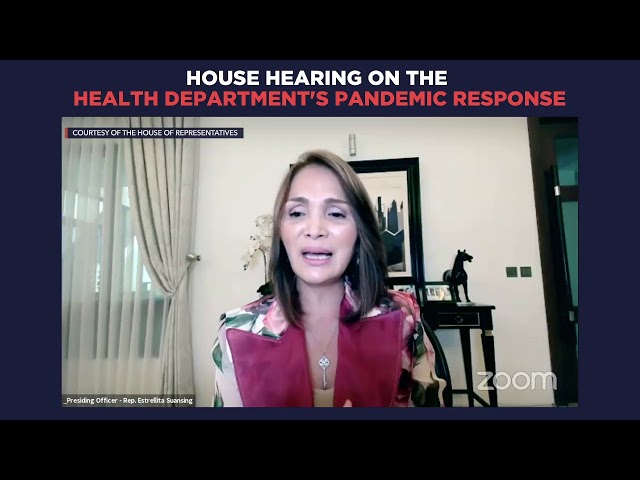 What are the requirements?
PhilHealth said that a causality assessment will be conducted to serve as evidence that there is a causal link between the injury being claimed and the COVID-19 vaccine used.
The result of the causality assessment must show that it is a "vaccine product-related reaction" or "vaccine quality defect-related reaction."
Beneficiaries should file a vaccine injury claim directly with the PhilHealth. They also need to submit an accomplished claim form with the additional documents as proof of hospitalization, permanent disability, or death as listed below.
For hospitalization claims:
Proof of COVID-19 vaccination (vaccination card or slip)
Vaccine injury assessment survey
Statement of account per hospital admission
Official receipt indicating deductions from PhilHealth benefits, private insurers, and out-of-pocket payment for hospital bills
For permanent disability claims:
Medical certificate
Vaccine injury assessment survey accomplished by the attending physician
Other documents that may be required to support the disability claim which can include a physical examination report describing the disabling manifestation and signed by a duly licensed physician.
For survivorship claims in cases of death:
Vaccine injury assessment survey duly accomplished by the attending physician
Certified true copy of the principal's death certificate
– Paula Marinduque/Rappler.com
Paula Marinduque is a Rappler intern. This article was reviewed by a member of Rappler's research team and a senior editor. Learn more about Rappler's internship program here.