How it began
The exposé of the country's grandest corruption scandal this year begins with the unlikeliest of events in the unlikeliest of places. It results in the detention of a wealthy woman whose sphere of influence spans the executive, legislative, and judicial branches of government.
The story opens with 31-year-old Benhur Luy, a medical technology graduate and trusted cousin of Janet Lim Napoles. Starting out as her personal assistant, Benhur becomes her bookkeeper and later president of a fake non-governmental organization created to divert public money from the lawmakers' Priority Development Assistance Fund into personal pockets.
Because of suspicions he was attempting to fleece his wealthy cousin, he is allegedly kept against his will on Dec 19, 2012, as punishment. He would not be seen by his parents and be brought to different places in a span of 3-4 months, prompting fears of a kidnap. Benhur is unheard from for days. His parents Arturo and Gertrudes, as well as his siblings Arthur and Annabelle, seek help from the justice department and say they lost contact with Benhur starting December 15.
Unknown to them, Benhur is brought to at least 4 important places that are witness to alleged collusion, thievery, and deception.
Was Benhur held against his will?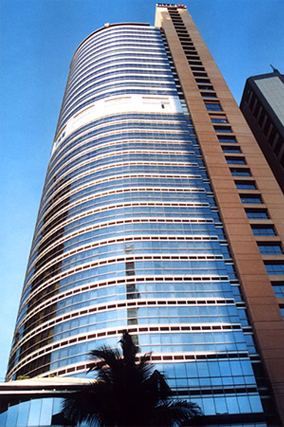 1) 25th floor, Discovery Suites, Ortigas Center, Pasig CityHeadquarters of JLN Corporation, Napoles' primary business
Where lawmakers, government officials, and their aides go to collect kickbacks
Luy is detained on December 19, his belongings seized, and some P800,000 (suspected to be earnings from his own private deals) forcibly taken from his Metrobank account
From here, Luy is moved to a nearby hotel; this is the last time fellow employees see him until his rescue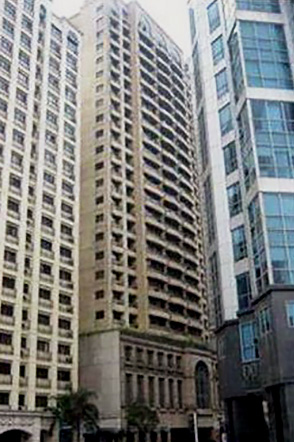 2) Lafayette Condominium, Eastwood, Quezon CityCondominium allegedly owned by Napoles but occupied by Luy
Also on December 19, several JLN employees search the unit for Luy's laptop, which they believe contains confidential files, but don't find it
Luy's childhood friend Mariaflor Villanueva eventually delivers the laptop to his mother Gertrudes.
On February 23, Gertrudes goes to lawyer Levito Baligod seeking help to rescue her son. They eventually go to the National Bureau of Investigation on March 1 to plan a rescue that takes place one month later. The files in the laptop provide basis for possible motives for Benhur's detention.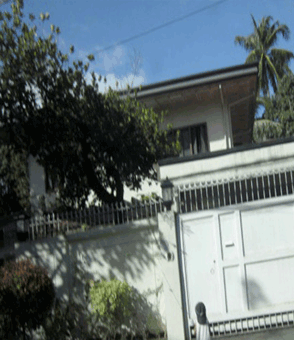 3) Bahay ni San Jose, 52 Lapu-Lapu Street, Magallanes Village, Makati City Retreat house run by Monsignor Josefino Ramirez, one of Napoles' favored priests
Napoles' brother Reynald "Jojo" Lim chooses to transfer Luy here because a retreat house is the least likely to be raided by authorities. This will later be used as a defense in the illegal detention case: that Luy was on spiritual retreat.
Luy, guarded by Lim, is brought here to see his family on a few occasions. He is warned, however, not to tell them that this is where he is staying.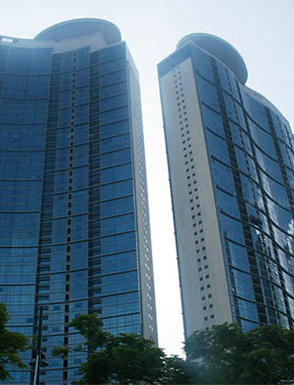 4) South Garden Unit, Pacific Plaza Towers, Fort Bonifacio, Taguig City Residential unit owned by Napoles but occupied by Reynald Lim
Luy is brought here on Jan 9, 2013, to meet and speak to his parents and siblings. Luy is described by his mother as looking sad and scared. During the meeting, Reynald Lim talks to the Luy family about Benhur's "transactions." Lim warns them not to go to the authorities.
On February 23, the family gets to see Benhur Luy again. He gives sister Annabelle a letter, which he hopes will give her a clue that he's being held against his will in Magallanes.
On March 22, Luy is rescued by NBI agents, Lim is arrested and taken to nearby St. Luke's hospital, but is released months later after the Justice Department junks the NBI's complaint
After Benhur's rescue, he exposed their intricate web of corruption whose magnitude was unimagined. Never in their dreams did those in this exclusive circle think that their biggest secret would be found out.
The whistleblowers' tales – recorded in affidavits – detail a perfected art. From accomplices who knew the inner workings of what operated like a syndicate, the whistleblowers turned state witness. And like thieves, they split millions of pesos among lawmakers, private individuals and their principal, Janet Lim Napoles.
To this day, the story remains unfinished, as Senate investigations into unexplained wealth, conspiracy among lawmakers, government officials and private individuals to pocket funds supposed to go to development projects, remain uncompleted.