Casting the net further among all the ASEAN countries, high and low income alike, 4 countries have enacted the warning (Thailand, Singapore, Malaysia, and Brunei), while 6 have not (the Philippines, Cambodia, Vietnam, Indonesia, Myanmar and Laos).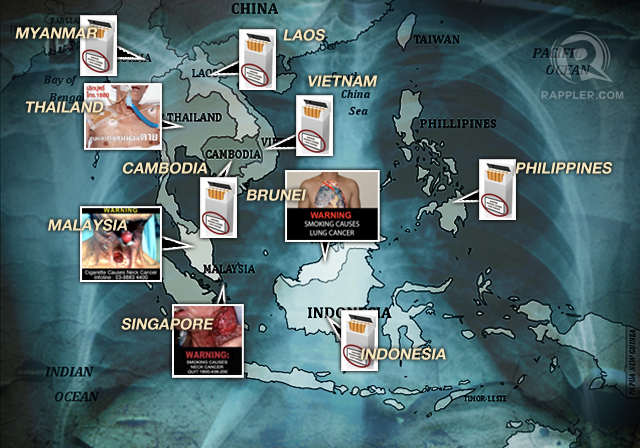 The picture warnings were so effective in Singapore that after the initial implementation in 2004, a survey by the Health Promotion Board, an arm of the Ministry of Health, found that 28% of smokers reported smoking fewer cigarettes. The pictures stigmatized smoking to the point where 14% of smokers said they avoided smoking in front of children.
 
Currently 35% of Singaporean youth are exposed to secondhand smoke in the home, compared to 54.5% in the Philippines.