13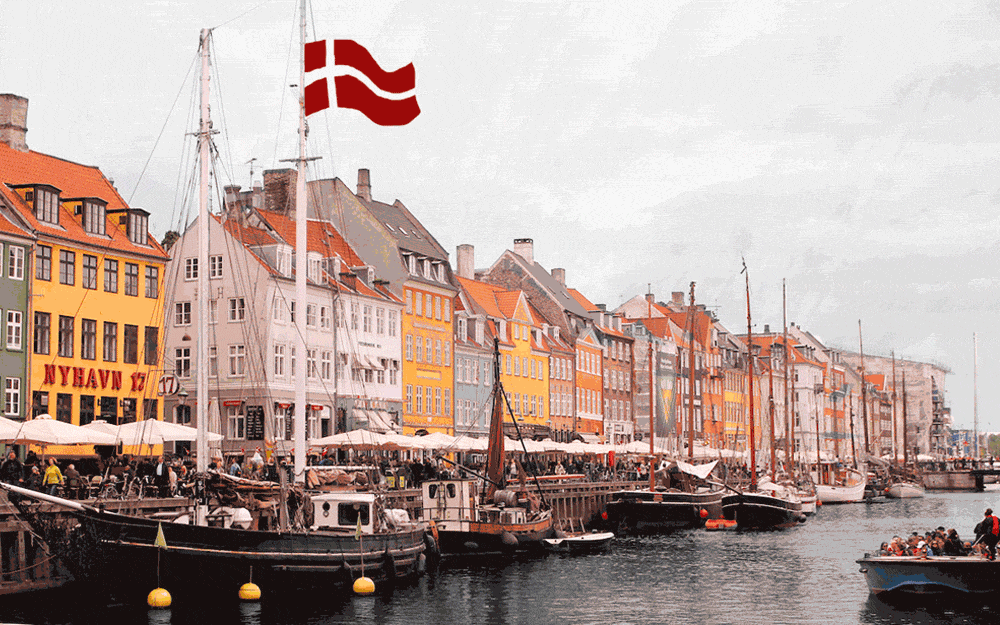 Kuwento ng dalawang au pair sa Europa
desktop
As au pairs, Christy and Jhoy wanted to improve their lives. What they found instead was heartbreak, maltreatment, and a future in limbo.
---
---
Velkommen til Denmark!
Christy, a 27-year-old nurse, left her hometown in Southern Philippines to be an au pair in Denmark, hoping for a better life.
Her host family picked her up from the airport and when they got home, her host mother expected her to start working immediately and non-stop.
---
Like Christy, Jhoy, 29, left to work as an au pair. She decided that being an au pair in Denmark was better than working at the plant in Southern Philippines.
She was better off than Christy because her host mother was more welcoming.
---
But being an au pair was hard work.
They had to get along with their host family. Without a host family, they had no job, no home.
Problema agad
---
---
Relasyon
Christy met Henrik. He asked her out to dinner and she accepted, it was just supposed to be dinner. But she woke up the next day without her clothes.
She couldn't go to the police. Her stay In Denmark wasn't exactly legal because she no longer had a host family.She was too afraid to be deported. Where could she go?
Christy moved in with Henrik. He gave her a roof over her head but it was far from being a home.
---
When Jhoy met Kristoffer, he was charming and sweet. He called, he messaged, he constantly asked when he could see her. He was so persistent, it made Jhoy giggle with annoyance.
He made her feel happy. He made her feel beautiful. She was not used to feeling that way. She did not know what to do.
When he suddenly stopped calling, she got confused and angry. Until another man, Nikolaj, came along. He, too, was charming and sweet. He was persistent and wouldn't take no for answer. This new one made her feel beautiful again.
It was June when I met my ex before the other one – I don't know if I could even call him my ex because it was like I was the only one who...At the time I met him, he kept on calling me – he made me feel lile he was really interested in me.
I felt then like I was always in heaven...each time that he was calling...Me, I'm only human...and it was like I was falling for him...he seemed so sweet, I thought he was serious...I felt I was so beautiful – he kept on chasing me...Then he kept on buying all sorts of things for me...Then suddenly – his treatment changed, he suddenly became cold. Then when I wanted to speak with him, he didn't want to, it was like...the wind blew in a different direction.
With the first, it was so painful, it was like I was so hurt by the first one because I was made to hope like, you know...I was being twirled around his finger. I was also hurt with what happened with the other one...It seemed like I was no longer thinking straight. I was always crying then the other one suddenly came.
We became friends on Facebook. When he introduced himself to me, he said, "I'm single." But he said, "I'm a single dad, but I don't have a relationship with anyone." He never told me he had a relationship with a Filipina...but he really exerted effort, made me think that I was really pretty, made me feel I was important in his life when all he was after was sex…
I was getting tired of being alone. I told him, I wanted to get married then I told him, I wanted to have a child….I was thinking that because he was older, he might be more serious...he might be serious with me...at least I told him that I want to have a child. I want to get married.
June, nakilala ko yung ex ko before yung isa – ewan ko, di ko naman masabing ex yun kasi parang ako lang naman ang nag-aano sa kanya eh… Kasi nung time na nakilala ko siya, tawag siya nang tawag kasi sa akin – tapos parang inaano niya talaga na parang interesado siya sa akin.
Ang feeling ko nun, parang lagi akong nasa langit…everytime na...lagi siyang tumatawag sa akin... ako tao ako…parang, nahuhulog yung ano ko…tapos parang ang sweet-sweet ng dating ba, akala mo seryoso…Feeling ko ang ganda-ganda – habol siya nang habol…Tapos pag bibili ng kung ano-ano para sa yo…Tapos bigla siyang – biglang iba na yung treatment niya, parang ang lamig-lamig na. Tapos pag gusto ko siyang kausapin, ayaw na niyang kumausap, parang…umiba yung ihip ng hangin.
Doon sa una, parang ang sakit-sakit, parang sobrang nasaktan ako nung una kasi para bang pinaasa ako na para bang, alam mo yun…pinapaikot ka niya. Nasaktan din ako sa pangyayari dun sa isa...Parang hindi na ako nag-iisip nang matino nun eh. Lagi akong umiiyak, tapos bigla siyang dumating, yung isa.
Nag-friend lang kami sa Facebook. Nung nagpakilala siya sa akin, sabi niya, "single ako." Pero sabi niya, "Single dad ako, pero wala akong karelasyon." Never niyang binanggit sa akin na may karelasyon pala siyang Pilipina…pero talagang nag-e-effort ba, na akala mo ang ganda-ganda mo. Na parang feeling mo importante ka sa life niya pero yun lang pala habol niya, yung sex…
Parang napapagod akong mag-isa. Sabi ko sa kanya, gusto kong mag-asawa, tapos, sinasabi ko sa kanya gusto kong magkaanak.…Inisip ko kasi nga dahil medyo may edad na siya, baka seryoso itong tao…baka seryoso din siya sa akin...at least sinabi ko sa kanya na ah, gusto ko mag ano, mag-s--magkaanak. Gusto ko mag-asawa.
---
Christy got pregnant.
Jhoy got pregnant.
An au pair couldn't get pregnant. It was in the contract. It was in the law.
---
Buhay Pinas
Christy is a registered nurse. That's what her diploma reads and what her license certifies.
But like many nurses in the Philippines, she traded her stethoscope for a headset and began working in a call center.
---
Jhoy's work at the plantation was a mindless routine of peeling, sorting and packing. It was boring, it was tedious, and it was driving her mad.
Workers like her were never regularized.
After they were let go, their contract would be renewed and it was back to the same peeling, sorting, and packing. It was back to the same endless routine.
---
Au Pair: Pagkakaton na
Christy and Jhoy saw the "au pair life" even before they knew that it was supposed to be a cultural exchange in Europe.
Friends and family members who were au pairs always posted about their weekend trips and adventures. They always looked so happy.
---
---
Kuskos
Jhoy and Christy eventually found themselves without a host family who made their continued stay in Denmark legal.
To get by in between host families, Christy took on black jobs, mostly cleaning houses. It was illegal. She risked deportation. But the money was more than what she made being an au pair.
As undocumented migrants, surviving and living in Denmark required Christy and Jhoy to be inconspicuous, to be discreet...to be invisible. They went about their work with no one noticing. The hours bled into days and they got used to feeling inconsequential…and feeling invisible.
Jhoy worked illegally twice a week – 3 to 5 hours a day, twice a week.
---
---
Buntis
Henrik beat Christy even when she was pregnant. He called her stupid, said she embarrassed him, said she ate weird food. The slap, the punch always came with a reason. He always said she deserved it.
---
Jhoy's boyfriend Nikolaj told her he couldn't possibly be the father of her child. He couldn't have children anymore.
---
Walang Mapuntahan
Christy felt she was about to burst when Henrik hit her that night. She worried about the baby. He beat her so badly she needed medical attention.
A lady she cleaned for was a lawyer. She and her husband brought Christy to the hospital that night. The lawyer promised to help Christy.
"Don't ever think that you are just our cleaning lady. You are our friend and we are here to help you," she told Christy.
Christy gave birth shortly after.
---
Jhoy found a lawyer, too. He specialized in cases like hers and he helped her file a paternity suit.
She was glad she took his advice.
Months after her child was born, she saw a photo of her ex-boyfriend on Facebook with his newborn child with another woman.
---
Katapusan
Christy wants to get away from Henrik. But she doesn't know how. She's not sure if she and the baby can survive on what she has saved. She can't go back to the Philippines with a baby and no husband.
It would be much easier if he signed the birth certificate and acknowledged he is the father.
It wouldn't change things for her. But it would make a difference for her child.
---
The paternity case dragged on for almost 3 years but Jhoy won.
The court subpoenaed Nikolaj to give his DNA and when he ignored the summons, the police came for him.
He is the father – only on paper, he says. He makes no effort to contact Jhoy or see the baby.
None of that matters to Jhoy now. She still won.
---
---
---