2
Newsbreak Chats: The highs and lows of the Duterte presidency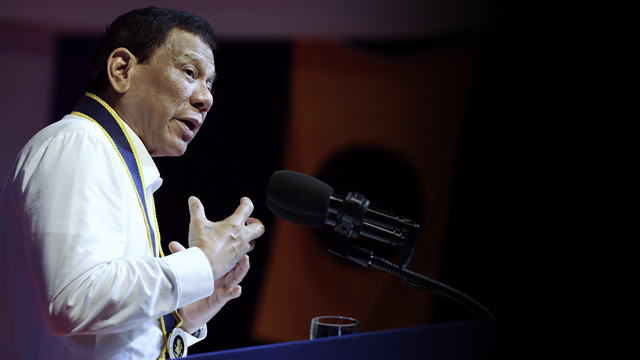 Bookmark this page to watch and join the discussion live on Thursday, June 27, at 4 pm!
MANILA, Philippines – June 30 marks the third year since President Rodrigo Duterte was sworn into office.
The past years were anything but calm in the Philippines as controversies and issues hounded the Duterte presidency. His policies, including the bloody anti-illegal drugs campaign and his stand on dealing with China in the West Philippine Sea, have been criticized both at home and abroad.
On Thursday, June 27, the Newsbreak team sits down to discuss the highs and lows of the Duterte administration, the implications of his policies, and what can be expected in the next 3 years.
What defined the Duterte presidency since 2016? What were the positive things that happened under his administration? Can he rectify his mistakes? Watch the discussion on Thursday, June 27, at 4 pm! – Rappler.com
MORE ON 'NEWSBREAK CHATS' IN 2019
MORE ON #PHVOTE 'NEWSBREAK CHATS':
MORE ON 'NEWSBREAK CHATS' IN 2018