In the Philippines, there are about 120,000 cases of Parkinson's Disease, a disorder of the nervous system that affects movement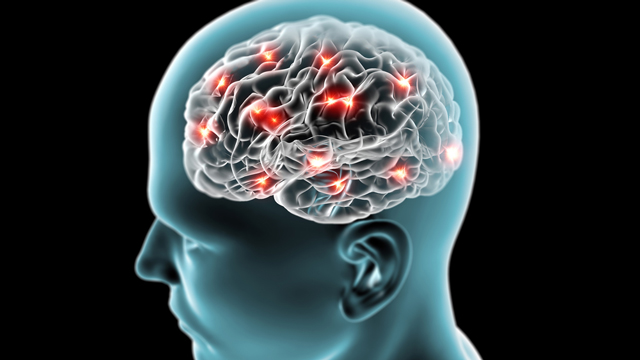 From March 11-13, the 5th Asian and Oceanian Parkinson's Disease and Movement Disorder Congress will be held in the Philippines. This is an interview with the conference's scientific chair, neurologist Dr. Raymond L. Rosales.
What is Parkinson's Disease (PD) and what happens to the brain with this condition?
Rosales: PD is a movement disorder mainly characterized by rigidity, slowness and tremors. With PD, scientists have known for a while now that nerve cells located in the parts of the brain that produce dopamine get destroyed. This is an essential neurotransmitter that cannot do its job when these nerve cells are gone. But we are also now discovering that the production and transmission of at least 5 more neurotransmitters are affected by the destruction of these nerve cells. These neurotransmitters are the ones who do the work in your brain – carrying stuff from one part to another – so imagine what happens if they are absent.  
There are also other non-motor effects of PD, such as depression, cognitive impairment, fatigue, dyspepsia, nausea, constipation, hallucinations. They also usually have serious sleep problems.  There is also a related disorder called Atypical Parkinsonism that share many of these symptoms. 
What do we know so far about its causes?
Rosales: In most cases, it is still unclear, but studies suggest that there are increased risks associated with age, gender, genetics and some environmental causes. In rare cases, it could be caused by trauma like the PD of Muhammad Ali. 
Could you tell us some more about these elements that seem to increase the risk of PD?
Rosales: It would seem that older people and males are more at risk of PD than younger people and females. Some environmental factors have been associated with PD, like pesticides and air pollution, but these are "associations," which means that there are no clear direct connections yet.
You mentioned the role of genetics. Is there anything special about the role of genes in Parkinson's in the Philippines?
Rosales: If there is an early onset of PD, it is most likely because it is in the genes. Here in the Philippines, there is a rise of PD cases found in Region 6 and 7, and we found this to be linked to a mutation in the PINK1 gene. (READ: Novel gene therapy for Parkinson's clears hurdle)
How many are affected by PD?
Rosales: There are about 120,000 PD cases in the Philippines and about 6.3 million globally. These are only the diagnosed patients. I suspect that there are a lot more out there that are undiagnosed, that is why it is so important to spread awareness.
What kind of hope can you offer patients with PD?
Rosales: We call them the 4 Ps: pills, pumps, patches, and pulses which represent drugs, and other interventions including surgical. L-dopa is the widely used drug to treat and manage PD. A great majority of patients are helped by early diagnosis, because the earlier we can manage the symptoms, then the more functional the patient with PD can be. Look at Michael J. Fox. His symptoms have been managed early, thus, he could still work. (READ: Intel to use 'big data' to battle Parkinson's disease)
What do you think is the biggest obstacle to the treatment of PD?
Rosales: This is why awareness important to the public so we want to thank Rappler for helping us spread awareness. A correct diagnosis is important so that it could be treated properly and right away. Medical science is making great progress in treating many diseases, which before were considered a doomed sentence. Many patients with PD are often misdiagnosed as stroke, and this greatly affects the success of the treatment.
In the conference being held now, there are 12 Filipino doctors specializing in this condition, who have taken major roles in the advancement of this conference. They are joined by over 400 patients and their caregivers. Caregivers are also very much affected by the success we achieve in treating PD. – Rappler.com
Note: The March 11-13, the 5th Asian and Oceanian Parkinson's Disease and Movement Disorder Congress is being held at the Marriot Hotel at Newport Boulevard, Newport City Complex, Pasay City, Manila.
Dr. Raymond L. Rosales, M.D. PhD may be reached at rlrosalesmd88@gmail.com or rrosales@metromedicalcenter.ph 
Brain neurons image from Shutterstock