According to Ipsos MORI's 'Perils of Perceptions 2017,' Filipinos rank as the third most ignorant people in the world in terms of knowledge on key issues such as murder, terrorism, health, and religion, to name some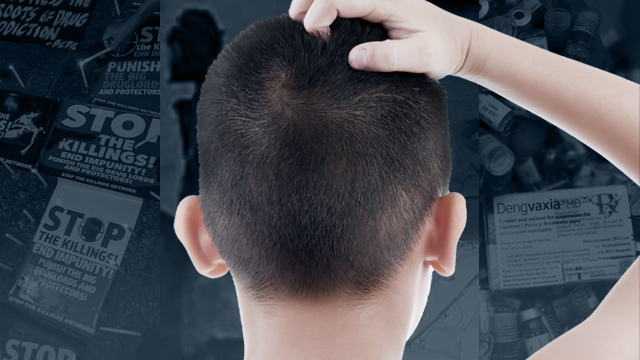 MANILA, Philippines – A study revealed that Filipinos are the 3rd most ignorant people in the world in terms of their knowledge of key issues. In other words, when it came to important topics, Filipinos are either ignorant of the facts or misinformed. 
The revelation came from a study by Ipsos MORI, the second largest market research organization in the United Kingdom, called "The Perils of Perception 2017," which surveyed 29,133 people around the world for their take on key national issues and other crucial topics including murder, terrorism, and health issues, to name some.
(READ: Why worry about Filipinos online being 'most ignorant'?)
Thirty-eight nations took part in the study, which also tested their knowledge on the effects of sugar and alcohol, and their views on religion. Technology topics such as smartphone and Facebook use were also tested. 
According to a report by UK's The Independent, the least ignorant among the nationalities surveyed are Scandinavians – specifically the Danes, Norwegians, and the Swedes, with the latter being the smartest. On the other hand, South Africans, Brazilians, and the Filipinos are the bottom three, with the Philippines being the 3rd most ignorant in the survey.
The full chart is below with the least ignorant on the right, and the most ignorant on the left: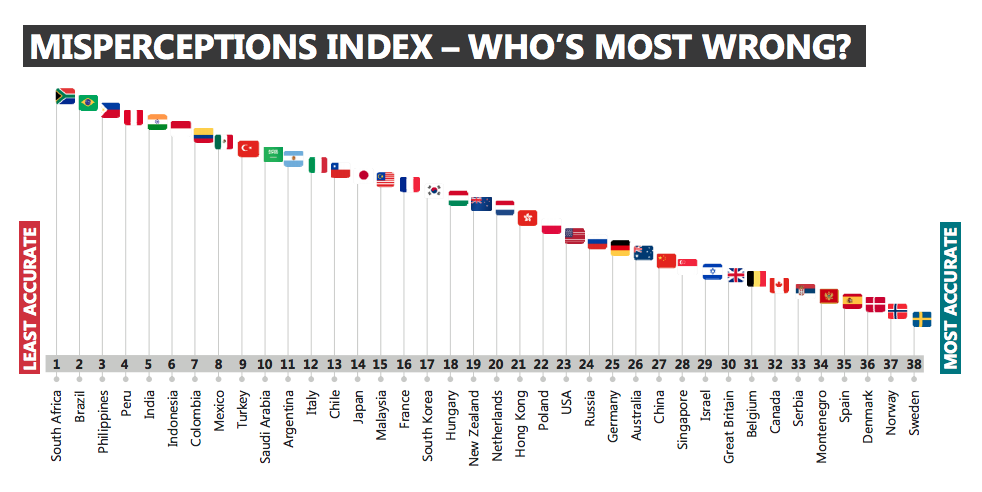 The year before, India and not South Africa was the most ignorant, while Netherlands – now sitting on the 20th spot – was the least ignorant in the annual survey. 
The Independent said the interviews took place between September 28 and October 19, 2017, with participants ranging from 16 to 64 years old.
The full study can be accessed here. – Rappler.com