The United Nations climate summit, which took place in Germany this month, saw slow but steady progress on setting up the rules to implement the Paris Agreement. Here is a comprehensive summary of the technical UN climate talks.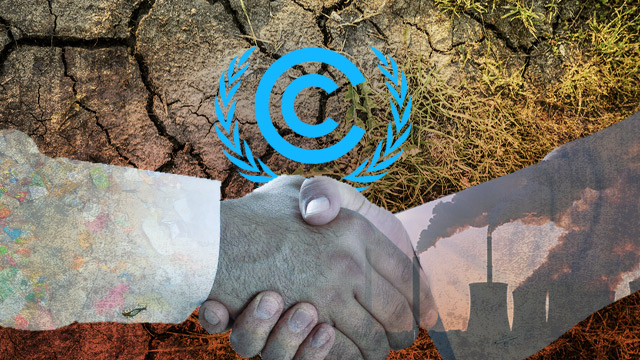 BONN, Germany – Two weeks, 3,000 diplomats, and hundreds of informal notes.
During the past two weeks, the United Nations (UN) intersessional climate negotiations in Bonn, Germany set out to formulate the "rules" needed to implement the Paris Agreement.
How far did it get, and what still needs to be done? Here are key take-away messages from Bonn.
The rules for Paris Agreement
The Bonn climate summit set itself the task to sort out the framework of rules needed to implement Paris Agreement from 2020 onwards. This includes topics such as what parties should include in their nationally determined contributions (NDCs), how parties should report on action they take, and what financial aid should look like.
A key issue that came up from the NDC's was whether they should either be universal – allowing for differentiation between climate plans of developed and developing countries – or should be separated into two clear categories depending on a country's historical emissions.
The first option was supported by the European Union (EU), the United States (US), and Japan, while the second was supported by China, India, and others. A 3rd camp, led by Turkey, even argued that national climate plans should be left to the individual countries to be determined, and we should get rid of overarching NDC regulations completely.
"Although differentiation of climate action for parties is key within Paris as well, even more central is the idea that we are all in it together, that we have a common responsibility to tackle this global issue," one delegate said.
The Bonn conference also tackled the Global Stocktake, which will take stock of how countries' national 5-year climate plans are going (with the 1st one running from 2020 to 2025), and in which ways they can increase their ambition for the following 5-year plans.
In general, the work on the Paris Rulebook moved forward by way of 21 different workstreams (if you want to get an overview, go here), and all of them made some, albeit small, progress.
Paula Caballero, who leads the Climate Program of the World Resources Institute, said, "Climate negotiators kept up a good pace this week, but will be leaving Bonn with a lot more ground to cover to get to the finish line in Poland this December."
Let's talk finance
Central to discussions on finance was the infamous Article 9.5 of the Paris Agreement, which will regulate how developed countries communicate the financial resources they plan to deliver to developing countries. Traditionally, Article 9.5 has been a stumbling block during UN climate talks, and is expected to be one of the main hurdles to pass to have a successful COP session in Poland later this year.
Other financial topics discussed were the Green Climate Fund, which is the main structure for providing climate finance; the Adaptation Fund, which will have to transform from a financial structure under Kyoto to one under Paris; and Article 9.7 of the Paris Agreement, which decides how to report on financial flows.
"All in all, progress [on finance] was slow," Eddy Perez, policy analyst at CAN Canada, said.
"Parties understand that to respond to climate change impacts, this commitment of the US$100 billion goal is just the start to engage countries to give money to developing countries. We need to see a higher commitment and clearer rules."
Talanoa
Bonn also saw the launch of the global review known as the Talanoa Dialogue – a series of meetings in which countries, businesses, cities, investors, and civil society discussed both action taken so far and additional measures still required to meet our collective climate commitments.
Named after a traditional Fijian storytelling process, the dialogue has, in effect, become a reality check on where we stand on climate action.
The dialogue will run during most of 2018. Its main idea is to share experiences and stories around 3 questions – where are we, where do we want to go, and how do we get there – with the aim to reflect on climate change ambition and inform the preparation or revision of the national plans.
Loss and damage
The issue of dealing with loss and damage due to climate change has become front and center in global news during the past 12 months.
This was also reflected in the recent UN negotiations in Bonn, where – for the first time – a dedicated space called the Suva Dialogue was created for countries to share views on how to minimize and address loss and damage. 
The discussions in the Suva Dialogue were clearly led by developing countries and island states, with many giving concrete example of how climate damage is affecting their economy, their citizens' daily life, and the future of their country.
The developed world was surprisingly quiet for most of the discussion. Germany was the only country that spoke up on how finance needs to be more central in the loss and damage discussion.
Bonn talks on loss and damage will feed into the the meeting of the Executive Committee for the Warsaw International Mechanism (WIM Excom) in September, and will lead to a technical paper published before next years' intersessional. This will inform the review of the WIM happening in 2019 at COP 25.
Conflict of interest
The Bonn session saw a recurring issue being picked up again: what to do with fossil fuel interests joining the negotiations.
The issue of conflict of interest was specifically addressed in so-called AIM sessions dealing with logistics and issues of implementation.
"Over the past two weeks, the issue of big polluters' corrosive interference in climate policy-making once again dominated the talks," Jesse Bragg from Corporate Accountability said.
"Global South governments representing nearly 70% of the world's population stood steadfast and determined to reach a mandate for a conflict of interest policy."
Despite pronounced concerns  by civil society and more than 70 countries during the Bonn session, the actual term "conflict of interest" was not mentioned in the draft text that was proposed during the AIM sessions, and talks were postponed until May next year.
Indigenous peoples' platform
Bonn also saw the first sessions of the Local Communities and Indigenous Peoples Platform. Launched during COP23, the platform aims to strengthen the knowledge, technologies, practices, and efforts of local communities and indigenous peoples related to addressing and responding to climate change.
Despite technical progress on the platform, negotiations during the May intersessional did not manage to finalize the set-up of the working group.
China, in particular, blocked any progress by disagreeing to add human rights into the equation, "We do not agree with mentioning the 'Principles of Human Rights' into the Indigenous Platform, since it is too broad a concept."
Another point of objections was the mention of "Local Communities" – a central concept in the platform.
Helen Magata from Tebtebba Foundation, an indigenous peoples non-profit based in Baguio City, said: "Local and indigenous communities are on the frontlines of climate change, and are often not taken into account sufficiently in national plans or international policy. The indigenous platform helps to make up for that gap."
What's next?
Considering the importance of December's COP24 in Katowice, Poland where the Rulebook needs to be finalized and approved by a global gathering of ministers, negotiators in Bonn decided to add another week of meetings to the equation. Intersessional SB 48.5 will be held in September in Bangkok.
With so much at stake this year, fear of a lack of clear climate leadership has persisted in the media. The US president's plan to withdraw from the Paris Agreement, however, seems not to have weakened the constructive atmosphere that pervades in the UN climate talks.
"I am optimistic the Rulebook will be finalized at COP24 in Katowice," said Ulrik Lenaerts, head of the EU delegation in Bonn.
"The US president's withdrawal plan has had no domino effect whatsoever." – Rappler.com
Arthur Wyns is a tropical biologist and science journalist who writes about climate change, environment, and migration. He reports from the UN negotiations and is the program manager of Climate Tracker, an organization supporting environmental journalists worldwide to bring climate change into their national debates. Arthur tweets from @ArthurWyns.