The longest total lunar eclipse of the century will be visible in the Philippines, and Mars will be right next to the eclipsing moon, according to NASA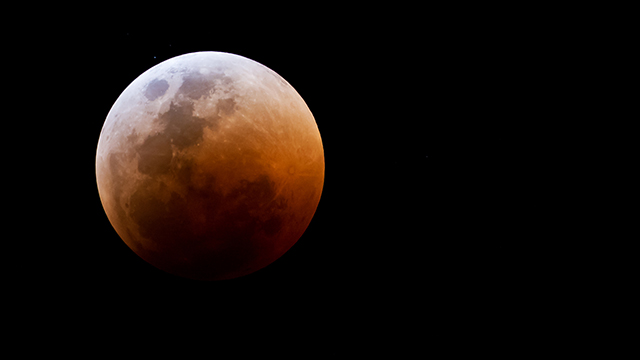 MANILA, Philippines – A total lunar eclipse will be visible in the Philippines early Saturday morning, July 28, and Mars will be right next to the eclipsing moon, according to the National Aeronautics and Space Administration (NASA). 
Here's a quick guide to what's about to happen in our skies. (READ: Look up: Red planet and 'blood moon' pair up to dazzle night sky)
When and where to watch?
The Philippine Atmospheric, Geophysical and Astronomical Services Administration (Pagasa) says the total lunar eclipse will begin at 1:13 am Philippine Standard Time, and will end at 7:30 am on July 28.
Here's the timing of the phases of the eclipse, according to Pagasa:
Penumbral eclipse begins: 1:13 am
Partial eclipse begins: 2:24 am
Greatest eclipse: 4:21 am
Partial eclipse ends: 6:19 am (unobservable)
Penumbral eclipse ends: 7:30 am (unobservable)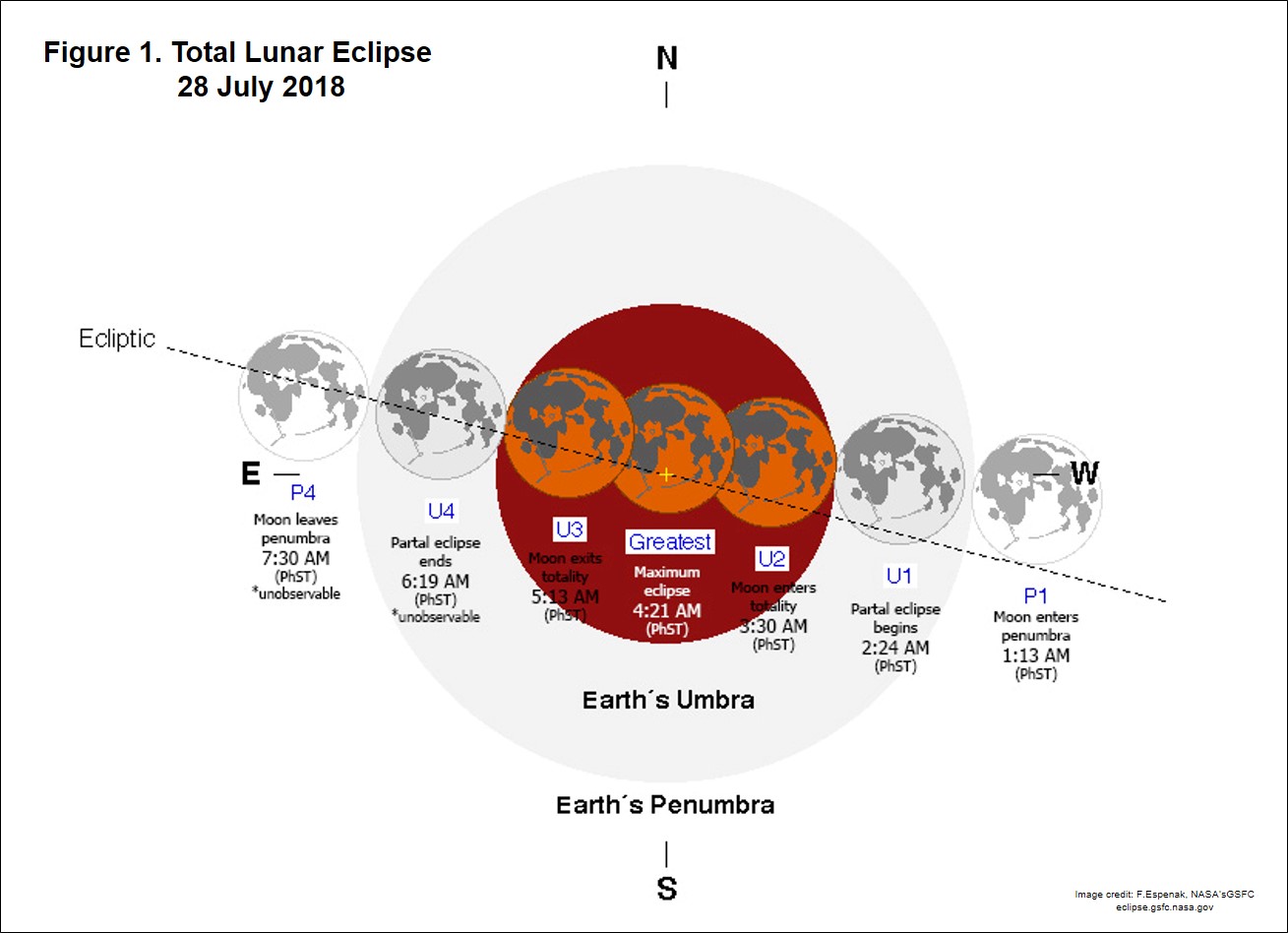 The National Geographic earlier reported that this total lunar eclipse would be the longest of the century and would last one hour and 43 minutes.
Pagasa said the total lunar eclipse would also be seen in Antarctica, Australasia, Asia, Russia except North, Africa, Europe, and East of South America. 
How to watch
For those who will wait until the wee hours of Saturday morning just to catch the total lunar eclipse, the good news is that, according to Pagasa, lunar eclipses are safe to watch even without the use of any kind of protective filters for the eyes.
"A pair of binoculars will help magnify the view and will make the red coloration of the moon brighter," Pagasa said in its monthly astronomy bulletin.
If you want to observe this astronomical event with other people and through a telescope, here's a list of observation stations you can go to:
{source}
<iframe src="https://www.facebook.com/plugins/post.php?href=https%3A%2F%2Fwww.facebook.com%2FPhilippineAstronomicalSociety%2Fphotos%2Fa.10151196303410933.455341.184837425932%2F10155526030645933%2F%3Ftype%3D3&width=500″ width="500″ height="657″ style="border:none;overflow:hidden" scrolling="no" frameborder="0″ allowTransparency="true" allow="encrypted-media"></iframe>
{/source}
– Rappler.com
Blood moon image via Shutterstock