The WHO also says there had been 163 new cases, bringing the total number of confirmed and likely cases from the outbreak so far to 1,603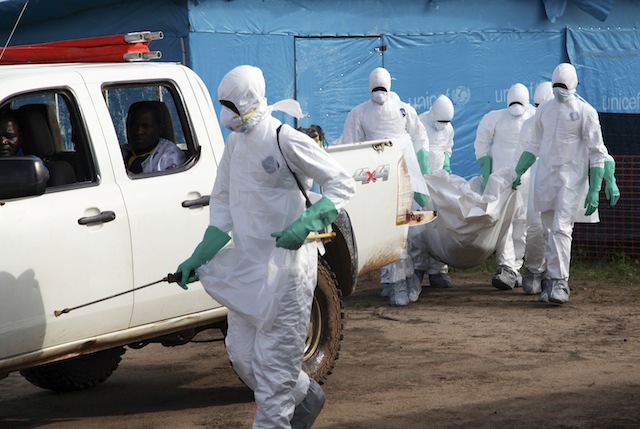 GENEVA, Switzerland – The World Health Organization said Monday, August 4, the death toll from the Ebola epidemic in west Africa has now reached 887 after 61 more fatalities recorded at the end of last week.
Giving an update on the deadly virus – the worst Ebola outbreak ever – the UN health agency said the 61 deaths were reported between last Thursday, July 31, and Friday, August 1, in Guinea, Liberia, Nigeria and Sierra Leone.
It said there had also been 163 new cases of people infected with the virus in that time, bringing the total number of confirmed and likely cases from the outbreak so far to 1,603.
According to the latest WHO tally, which includes both laboratory-confirmed and suspect cases, Guinea saw 13 new cases and 12 deaths last Thursday and Friday, Liberia, 77 new cases and 28 deaths, while Sierra Leone saw 72 new cases and 21 fatalities. One suspect case was also reported in that time in Nigeria.
WHO Director General Margaret Chan has warned that the response of some of the affected countries to the epidemic had been "woefully inadequate", and that the outbreak has been "moving faster than our efforts to control it".
$200 million to fight Ebola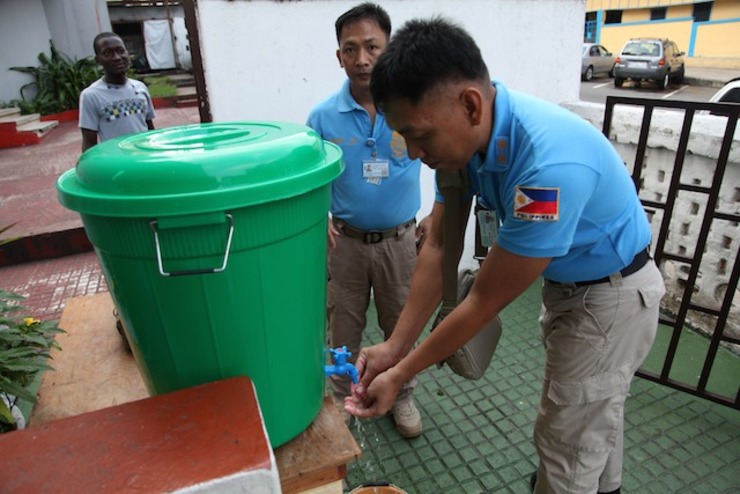 Meanwhile, the World Bank said Monday that it would provide up to $200 million to Guinea, Liberia and Sierra Leone to help the West African nations contain a deadly Ebola outbreak.
World Bank president Jim Yong Kim, himself an expert on infectious diseases, said he has been monitoring the spread of the virus and was "deeply saddened" at how it was contributing to the breakdown of "already weak health systems in the three countries."
"I am very worried that many more lives are at risk unless we can stop this Ebola epidemic in its tracks," Kim said.
The funding will help provide medical supplies, pay medical staff and take care of other priorities to contain the epidemic and try to prevent future outbreaks, the World Bank said.
Ebola, a form of hemorrhagic fever for which there is no vaccine, causes severe muscular pain, fever, headaches and, in the worst cases, unstoppable bleeding.
It has killed around 2/3 of those it has infected since its emergence in 1976, with two outbreaks registering fatality rates approaching 90%.
The death rate in the current outbreak is 55%. – Rappler.com
---
See related stories: