At the first Philippine Zero Waste Fair, experts and entrepreneurs teach you how to live sustainably
MANILA, Philippines – Despite being enshrined in Philippine laws, recycling, reusing, and reducing (Rs) our waste has not gained critical mass in the country.  
So this January, proclaimed Zero Waste Month by President Benigno Aquino III, green groups have come together to hold a fair to promote the Rs. 
The first Philippine Zero Waste Fair took off on Wednesday, January 22, at Liwasang Aurora in Quezon Memorial Circle, Quezon City. It will be held from 9 am to 5 pm, from January 22 to 24. 
The 4 green groups behind it are EcoWaste Coalition, Global Alliance for Incinerator Alternatives, Mother Earth Foundation, and Health Care Without Harm.
Fair-goers can learn more about how to make their lifestyle more sustainable by visiting booths that showcase products made from recycled materials. There will also be workshops on recycling, composting, repurposing, and the proper handling of electronic waste.
More than a fair, it's also a gathering of people who want to learn from each other.
According to its website, the event aims to catalyze "exchange of ideas and practices on waste in ways and forms that are accessible to everyone. The idea is to multiply the pursuers of zero waste and grow the benefits exponentially."
Several vendors are also offering special arts and craft sessions on how to turn trash like plastic strips, and wine bottles and newspaper into beautiful and functional objects for your home or as gift items.
All those dropping by the fair are encouraged to bring their recyclables and electronic discards. Some vendors will accept these materials for recycling or repurposing. 
Here are some highlights to watch out for:
1. Electronic critters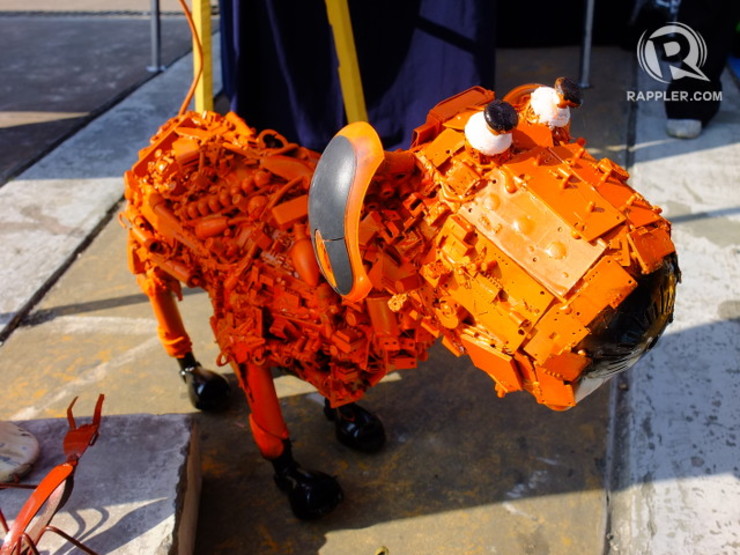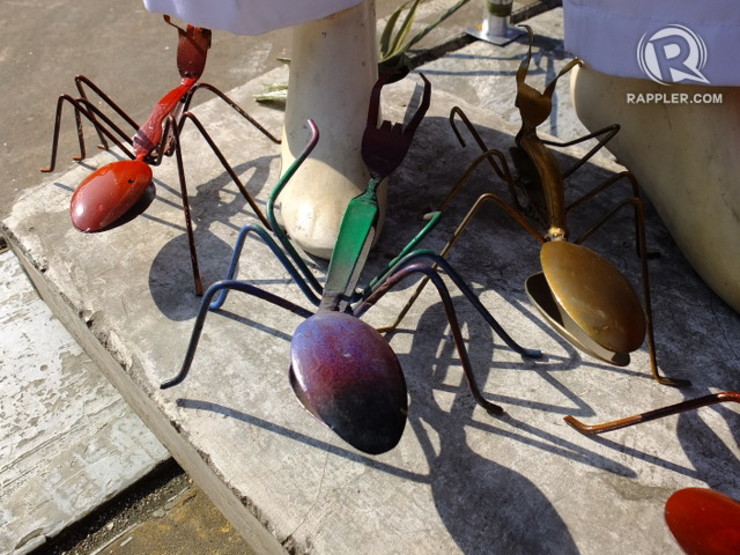 Tzu Chi Foundation has found a way to turn metal waste into quirky home decor. Check out the dogs made of computer and cellular phone parts and multicolored insects made of spoons. 
During the fair, the foundation will also showcase their PET boat, a boat entirely made of 1.5-liter plastic bottles which can carry up to 20 people. Four units are already being used during flood rescue operations in Marikina and Quezon City!
2. Stylish strips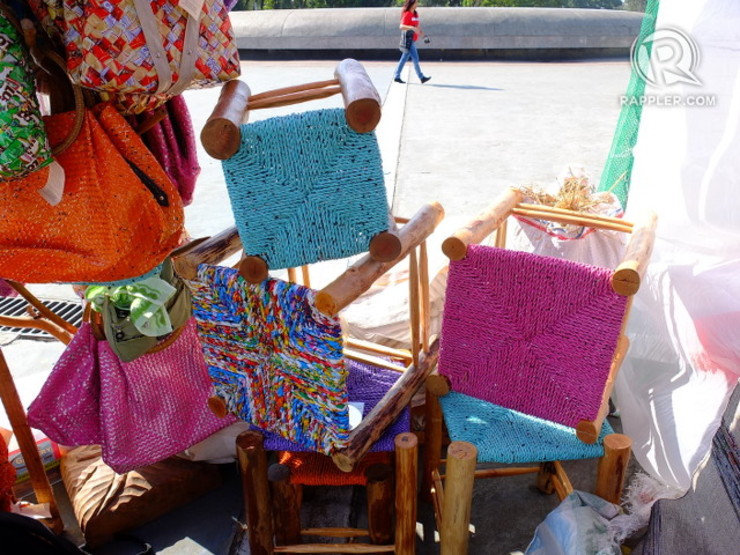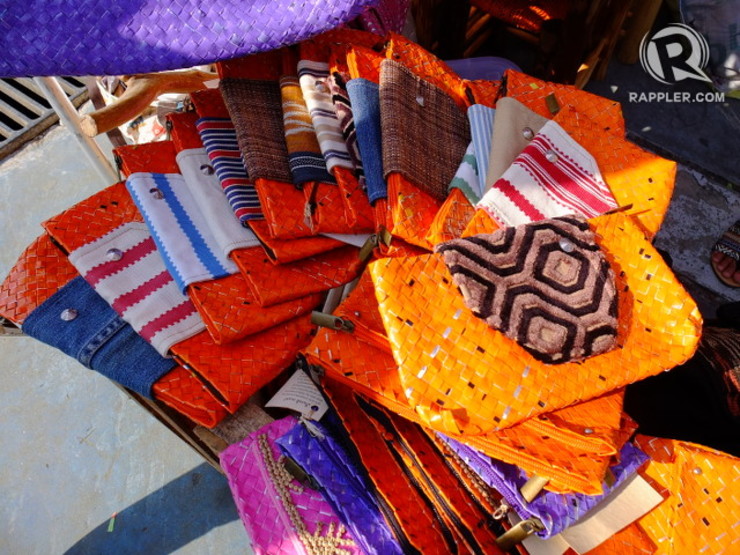 When interior designer Wilhelmina Garcia saw her neighborhood junk shop burning factory waste plastic strips, she decided to take the strips off their hands and turn them into colorful clutches, bags, chairs, and stools. She spreads the benefits by paying women in her community to stitch the strips together. 
Also check out her curtain and room divider made of abaca (hemp) and newspaper strips.
3. Bottle bonanza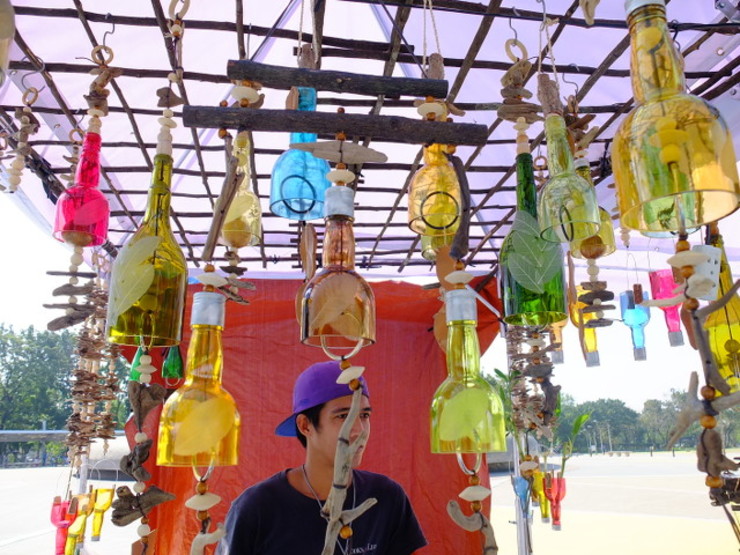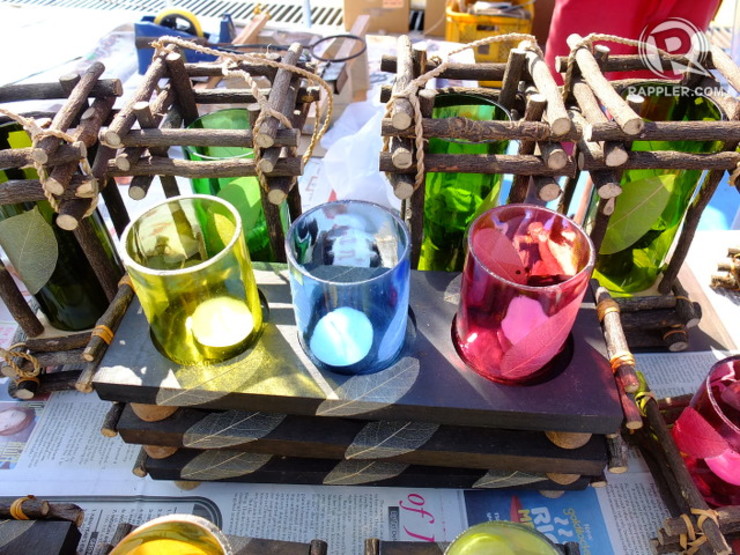 Don't know what to do with the glass bottles that keep piling up in your garage or kitchen? Martas Handicrafts has a solution. The group turns glass bottles from junk shops into jewel-hued wind chimes and candleholders. 
4. Make your own plant fertilizer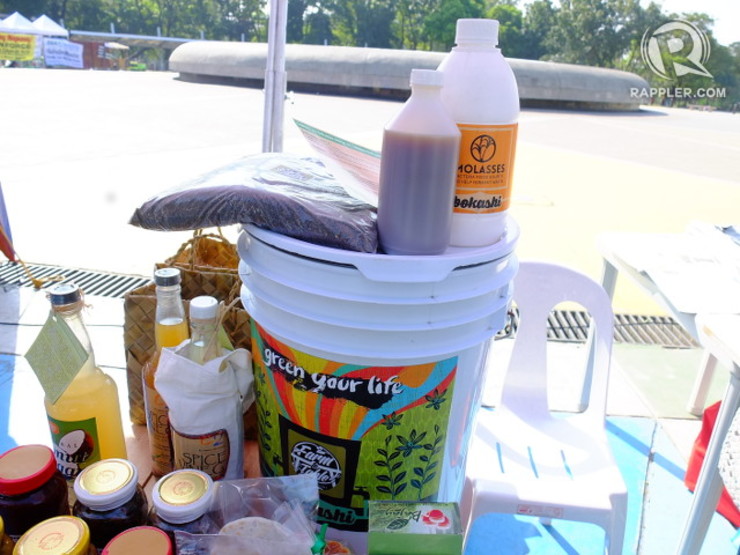 Kitchen and garden waste can be among the stinkiest and grossest types of garbage we have to deal with every day. Think leftover food and your pet cat's poop.
Rather than leave them to the dump trucks to throw, make them useful for your plants. Farm to Table Connections sells a Bokashi package that turns your kitchen and garden waste to fertilizer for your garden or collection of potted herbs. 
The package includes a bin, 1 kilogram of bran, 350 milliliters of molasses and 350 milliliters of Biomicroorganism Extension (BMOE). You just have to store your waste in the bin along with the other ingredients in the package. Wait 14 days for it to ferment and voila! you have food for your plants. 
5. Loco for coco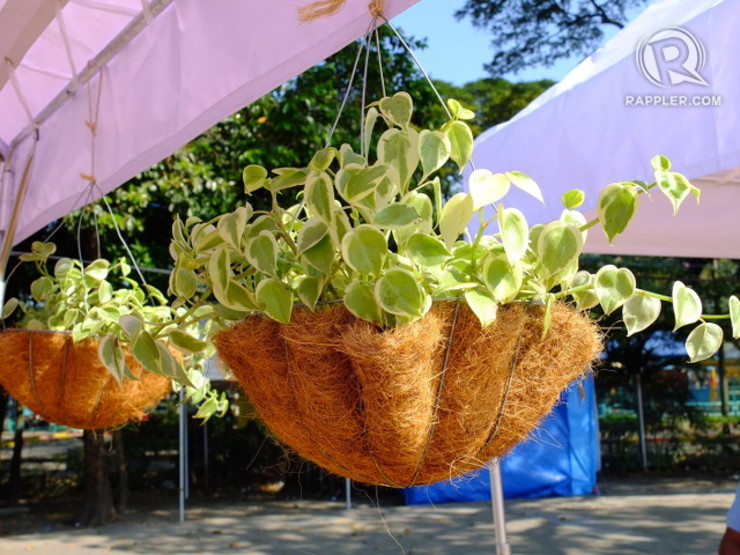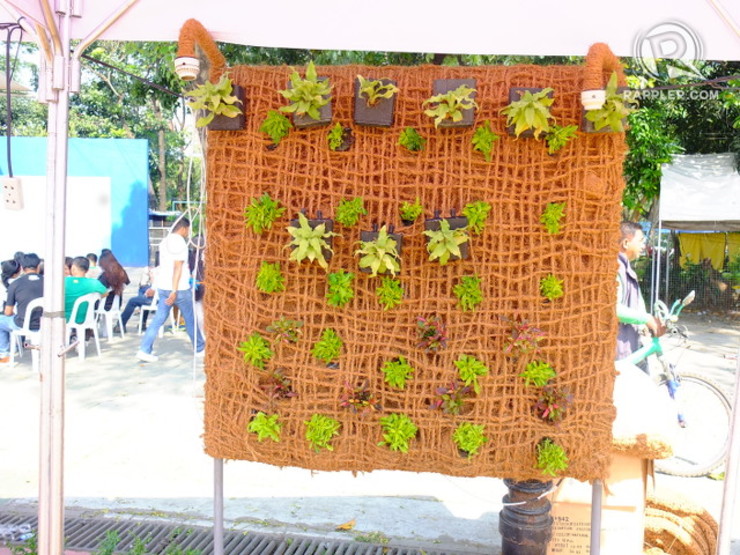 Coco coir, a natural fiber present in coconut husks, is often discarded in processing coconuts but Pilipinas Eco Fiber has found many uses for it. 
The manufacturer turns the material into mats, plant baskets, and plant displays. Just one more reason to love coconut trees and another way to diversify the income of coconut farmers. 
6. Discover best practices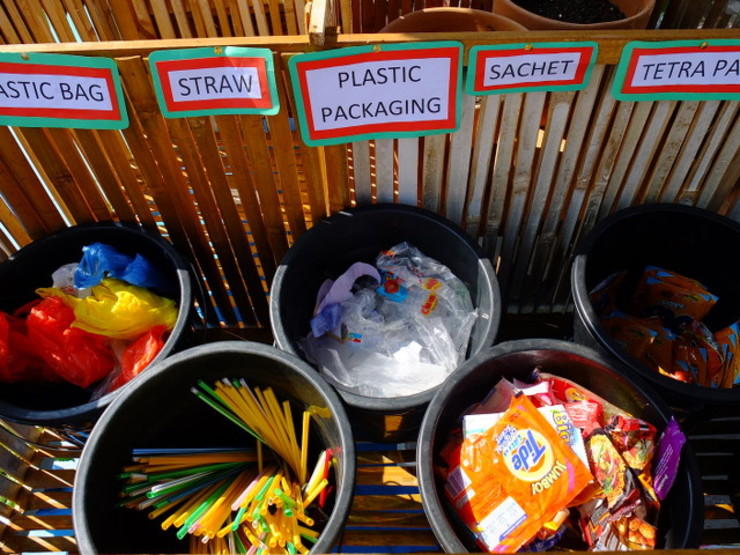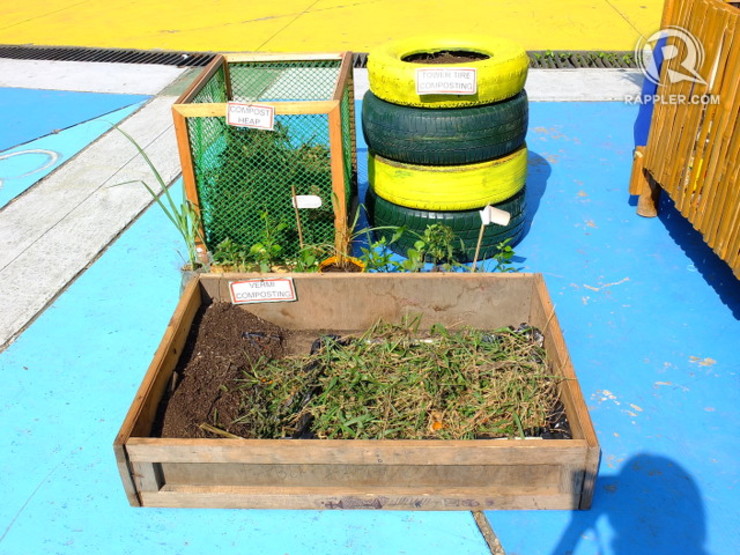 Are you itching to promote segregation, recycling and reusing in your household or community but just don't know how? Learn from the people who have done it successfully.  
Various booths demonstrate how to make an Eco Shed or Materials Recovery Facility. Hospitals and schools share how they were able to properly manage their waste.
Organizers hope that a showcase of these best practices can convince more people to apply zero waste principles in their daily lives.  – Rappler.com