"He's not that guy that it seems on the basketball court," says Rubio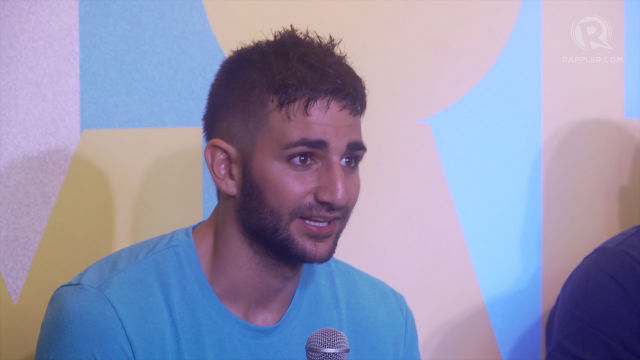 MANILA, Philippines – The verdict on future NBA Hall of Famer Kevin Garnett has mostly been one way or the other: it's either you love him or you hate him.
Teammates, friends, and his loyal fans for years have spoken about his resolute to the game of basketball, determination to win, and ability to lead.
Adversaries, rivals, and critics, on the other hand, usually label him as arrogant or mean.
His teammate with the Minnesota Timberwolves, Ricky Rubio, sees him as a "nice guy."
While in Manila over the weekend for an international tour organized by Adidas, the Spanish team national player spoke about how it's like having Garnett – who was traded back to the T-Wolves just this past February – as a teammate.
"When I was growing up, I watched a lot of KG's games and I was a little afraid, so when he came to the team I was concerned but at the same time I was super excited, because I had a chance to play with him in 2012 locally," Rubio said on Friday, August 21.
"I was working out in LA and we played some friendly games and he was over there and I had a chance to meet him," recalls the 6-foot-4 point guard, who went on to say that the KG NBA fans see on their TV screens or on the court isn't precisely the person he really is.
"He's not that guy that it seems on the basketball court. He's really a good guy, nice guy, and helps your teammates. He kills for you," said Rubio, who's about to play his fifth year in the NBA.
"If you're on the same team, he kills for you and you want that kind of teammate."
Garnett, 39, is about to enter his 21st season in the NBA once the 2015-2016 season commences.
A former NBA MVP in 2004, Garnett now plays the veteran role to the team's young players like Rubio, Andrew Wiggins, Karl Anthony-Towns, Zach LaVine, and more.
"He's a teacher, he spreads a lot of knowledge about basketball and he's one of the greatest ever, so every day I spend with him in the locker room, it's a lesson for me," said Rubio. – Rappler.com