What do you think Gilas should do in order to bounce back from the upset opening day defeat?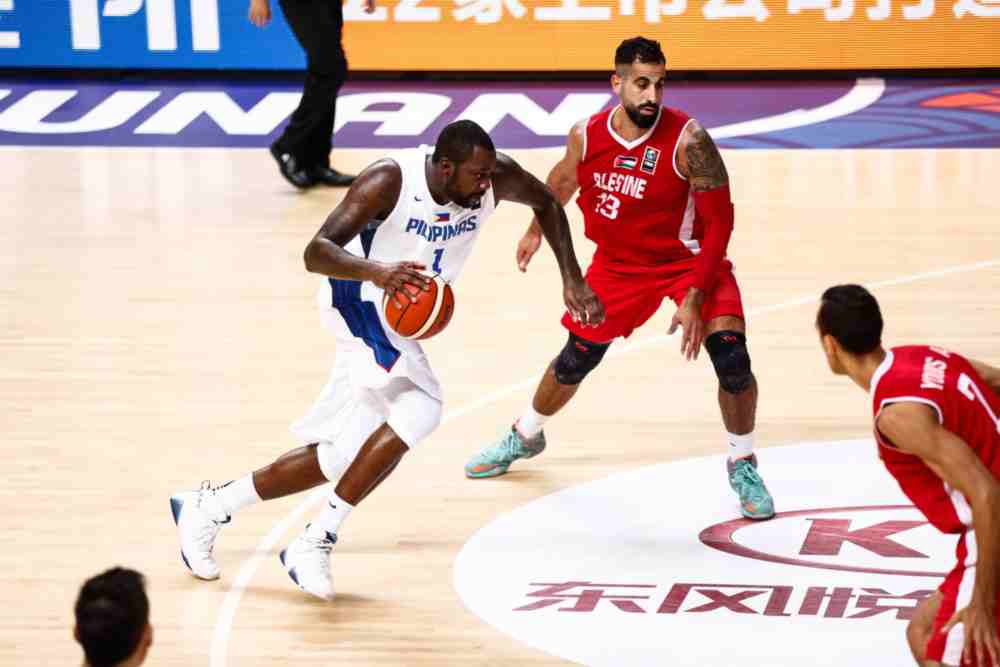 MANILA, Philippines – The Philippine national men's basketball team suffered an unexpected setback as the newbie Palestine slipped past them, 75-73, on opening day of the 2015 FIBA Asia Championship in Changsha, China.
Gilas Pilipinas started out strong but soon eased up and allowed the unranked Palestine a comeback from 15 points down and an upset that could fuel their first endeavor into the continental tilt.
(IN PHOTOS: Palestine rejoices in upset win over Gilas Pilipinas)
The Philippines will next lock horns with Hong Kong with the goal of venting out their frustrations from losing a game they had already won for 38 minutes of the game.
(READ: FIBA Asia 101: A guide to the Olympic qualifier in China)
Jamal Abu Shamala was on fire for the Palestinians with 26 points and 15 rebounds including 6-of-10 three-point shooting as he played the full 40-minute duration of the game.
If you missed the game, take a look at how Gilas broke down in the endgame and try to judge for yourself: what does Gilas need to do in order to bounce back from the upset opening day defeat? Share your thoughts in the comments section below!
(READ: Gilas Pilipinas has back against the FIBA Asia wall)
– Rappler.com