"I dreamt that I lost the decision. The decision was unclear. There was a problem," says Manny Pacquiao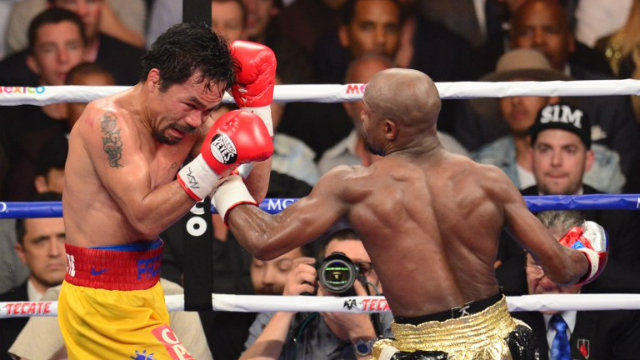 MANILA, Philippines – Filipino boxing icon Manny Pacquiao admitted that he had dreamt of losing to Floyd Mayweather Jr. a month prior to the 12-round blockbuster bout this past May.
In an interview with Karen Davila of ANC's "Headstart" on Wednesday morning, October 7, boxing only's 8-division world champion already knew that he would yield to the unbeaten American boxer in "controversial fashion." 
"I dreamt that I lost the decision. The decision was unclear. There was a problem," said the 36-year-old southpaw from General Santos City. 
Pacquiao stressed that it was God's way of revealing his fate when he collided with the sport's pound-for-pound king inside the ring. 
"I smiled because I already saw what would happen even before," he stated. "It was already shown me. So I am still blessed because the Lord informed that this would happen."
(READ: Manny Pacquiao says he is close to retirement)
Mayweather defeated Pacquiao via unanimous decision to unify his WBA and WBC welterweight titles with the Pinoy pugilist's WBO-version of the 147-pound division's top prize. 
At first, Pacquiao put the blame on the injured shoulder for his lackluster performance against Mayweather as he suffered a torn rotator cuff 3 weeks before the heavily-hyped encounter and was forced to take several days off from sparring as he nursed the aforementioned ailment.
(READ: Manny Pacquiao: 'We were sabotaged')
An MRI exam subsequently showed a tear on Pacquiao's shoulder, but his camp opted to proceed with the fight since he made good progress in the gym and looked like he could still compete.
While Mayweather landed 148 of 435 punches during the welterweight title unification tussle according to Compubox, Pacquiao connected with just 81 of 429 as his aggressive style was neutralized by his opponent's flashy defense and ring generalship. 
According to Pacquiao, the shoulder injury limited him from throwing more shots versus Mayweather. 
Pacquiao had surgery on his injured right shoulder four days after the bout and recently declared that he is fully recovered. – Rappler.com