The Slammers prevail in 4 of the 5 sets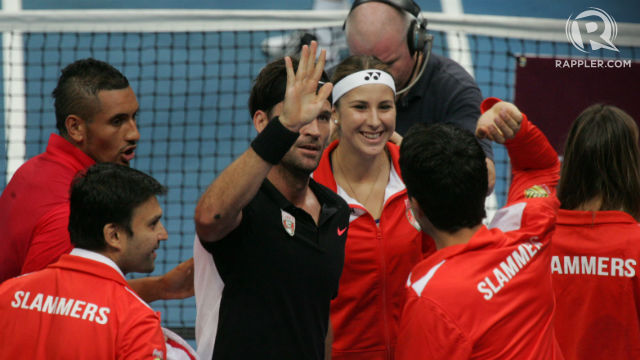 MANILA, Philippines – The OUE Singapore Slammers opened their campaign in the second leg of the 2015 International Premier Tennis League impressively by defeating the Legendari Japan Warriors, 29 games to 20, on Sunday, December 6, at the Mall of Asia Arena.
Coming to Manila with a fourth-best 68 games won to 77 lost record, the Slammers were able to race off to an early start thanks to a 6-4 win by Carlos Moya over Marat Safin in the men's legends set.
(IN PHOTOS: Rafael Nadal conducts tennis clinic in PH)
In the second set, the men's doubles, the Warriors' due of Leander Paes and Pierrer-Hugues Herbert were able to get a victory for their team, out-dueling Marcelo Melo and Dustin Brown, 6-5, after winning a shoot-out, 7-6.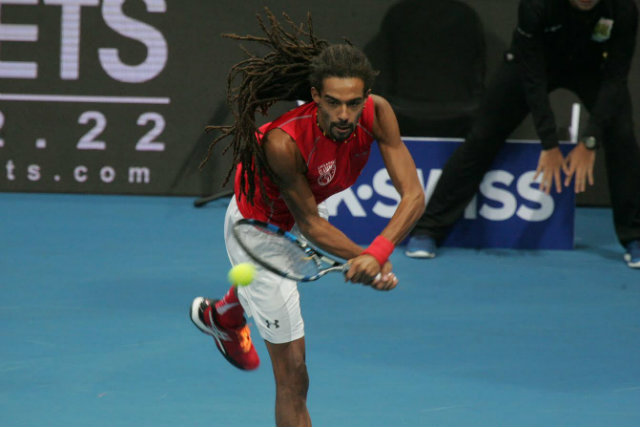 The Slammers bounced right back in the women's singles set, where Belinda Bencic defeated Mirjana Lucic-Baroni, who subbed for Kurumi Nara (coach's decision), 6 games to two.
The men's singles set was more competitive, as Philipp Kohlschreiber of the Warriors forced a shootout against Nick Kyrgios of the Slammers, but the latter was able to win in the extra time, 7-5, to come away with a 6 games to 5 triumph.
In the final set, Kyrgios and Bencic added another win to their record by defeating Herbert and Lucic-Baroni, 6-3, in mixed doubles competition.
Overall, the Slammers had more aces than the Warriors, 13-0, more first serves points won, 64-60, more second serves points won, 32-29, and winners, 54-42. Singapore also had less unforced errors, 54-38.
The defeat dropped the last-placed Warriors to 83 games won to 112 lost, while Singapore improved to 97-97
Results:
Moya d Safin, 6-4
Paes/Herbert d Melo/Brown, 6-5 (7-6)
Bencic d Lucic-Baroni, 6-2
Kyrgios d Kohlschreiber, 6-5
Kyrgios/Bencic d Herbert/Lucic-Baroni, 6-3 – Rappler.com