Bob Arum says a deal has been worked out for Manny Pacquiao and Timothy Bradley to fight a third time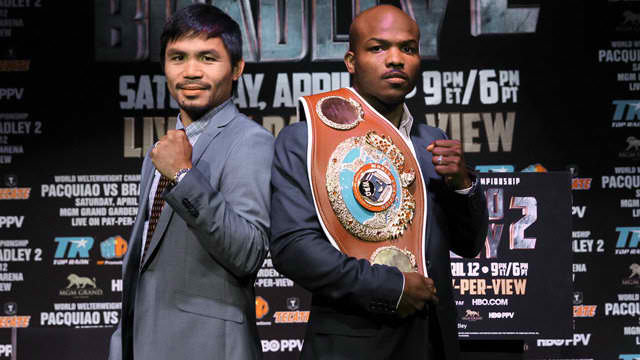 MANILA, Philippines – Top Rank promoter Bob Arum says a deal has been reached for Manny Pacquiao to face WBO welterweight titleholder Timothy Bradley for a third time on April 9 in Las Vegas, numerous sources reported Thursday, December 31.
Arum, who promotes both fighters, told veteran reporter Lance Pugmire: "We've worked out the deals, now the paperwork is being sent." Emails to Top Rank requesting comment have not yet been answered at time of publishing.
Bob Arum says Manny Pacquiao will fight Timothy Bradley April 9 at MGM Grand. "We've worked out the deals, now the paperwork is being sent."

— Lance Pugmire (@latimespugmire) December 30, 2015
Pacquiao (57-6-2, 38 knockouts) is calling his fight on April 9 the final fight of his 21-year career, saying he'll focus full-time on his career in politics after the May 9 elections, where the two-term congressman will be running for the Senate.
Pacquiao has been out of the ring since losing a unanimous decision to Floyd Mayweather in the highest grossing fight in the sport's history on May 2, after which he had surgery to repair a torn rotator cuff.
The 8-division champion boxer lost a debated decision in their first fight in 2012, which was Pacquiao's first defeat in 7 years. They faced off in a 2014 rematch, with Pacquiao prevailing by unanimous decision. 
Bradley (33-1-1, 13 KOs) of Palm Springs, Calif. struggled initially to rebuild following his lone career defeat, being held to a draw against Diego Chaves before being rocked by Jessie Vargas in a fight earlier this year.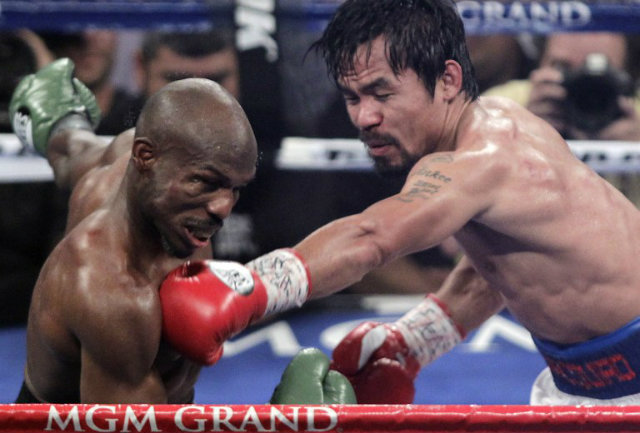 Since then, Bradley has hooked up with trainer Teddy Atlas before serving Brandon Rios the first knockout loss of his career in November.
Monica Bradley, the wife and manager of Timothy Bradley, denied to Rappler Thursday that a deal for his next fight had been reached.
"We're waiting for the turn of the year to even start talking about who Tim's next opponent will be," she said.
Atlas declined to comment about the fight, saying he wasn't informed that the fight would be happening. "I would rather wait until I know that the fight is actually done and official, which I don't know."
(READ: Saludar aims to be 'Vicious' in New Year's Eve world title fight)
According to an ESPN report in 2014, their first fight sold 890,000 pay-per-views while the rematch dipped slightly, generating between 750,000-800,000 buys.
The General Santos City, Philippines native Pacquiao is currently 37-year-old while Bradley is 5 years younger at 32.
Arum says that he preferred to play it on the cautious side when calling it Pacquiao's final fight, however.
"I'm not going to advertise it as his last fight. He could change his mind, then everyone says I'm a huckster," Arum said. – Rappler.com
Ryan Songalia is the sports editor of Rappler, a member of the Boxing Writers Association of America (BWAA) and a contributor to The Ring magazine. He can be reached at ryan.songalia@rappler.com. Follow him on Twitter at @RyanSongalia.