Manila is the number one option due to its facilities, but several facilities in Davao will be inspected to determine their suitability to host the event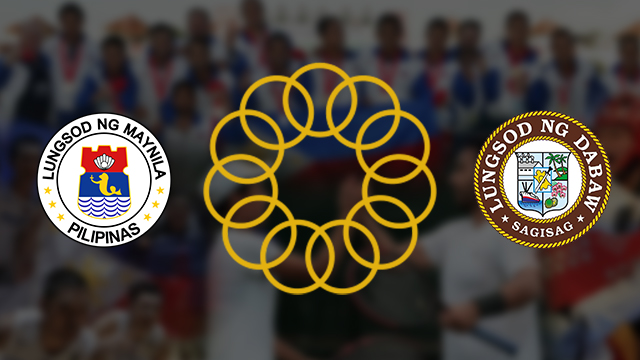 MANILA, Philippines – Philippine Sports Commission (PSC) Chair William "Butch" Ramirez confirmed to Rappler on Sunday, July 17, that the Philippines will host the 2019 Southeast Asian Games with Manila and Davao City as the top two choices to hold the multi-nation event.
Ramirez, who was PSC chair from 2005 to 2009 and reclaimed the position after accepting the offer of new Philippine President Rodrigo Duterte, said that Manila is the "number one option with all [its] facilities."
That doesn't mean Davao is out of the race. In fact, Ramirez said that Philippine Olympic Committee president Jose Cojuangco decided to hold the 2019 SEA Games in Davao.
Six technical persons are set to evaluate the following facilities and check if they are suitable for the SEA Games: University of the Philippines Mindanao, University of Mindanao, Pastor Quiboloy Stadium, and the Davao Norte Sports Complex. 
The final decision will come down to the Philippine Olympic Committee and the Philippine Sports Commission. 
"By next week we will be setting the Philippine Organizing Committee," Ramirez said via phone. "By December, I think we will have a final [decision], but the Southeast Asian Games Federal Council has already given the hosting to the Philippines.
"The government will just be supporting them in terms of local government support, national government [support.]"
Ramirez, who is from Davao, admits that the city hosting the SEA Games would be "beautiful and good for Mindanao tourism and the stability of Mindanao," but many other aspects are in consideration.
"The global situation is very fragile," said the PSC chair, "so you always think of Manila as the possible host.
"We will also prepare Manila, another option," he added. "As we go along, meron talaga sigurong two options ang Pilipinas ("the Philippines really has maybe two options").
The last time the Philippines hosted the Southeast Asian Games was in Manila in 2005, when the country topped the medal tally with 291 medals – 113 golds, 84 silvers, 94 bronzes. The Philippines hasn't finished first at the SEA Games since.
Last year, the country finished in sixth place with 131 medals – 29 golds, 36 silvers, 66 bronzes.
The PSC is currently busy with the 2016 Rio Olympics taking place next month. The Philippines is set to send 12 athletes. In 2017, Kuala Lumpur, Malaysia will host the Southeast Asian Games. – Rappler.com