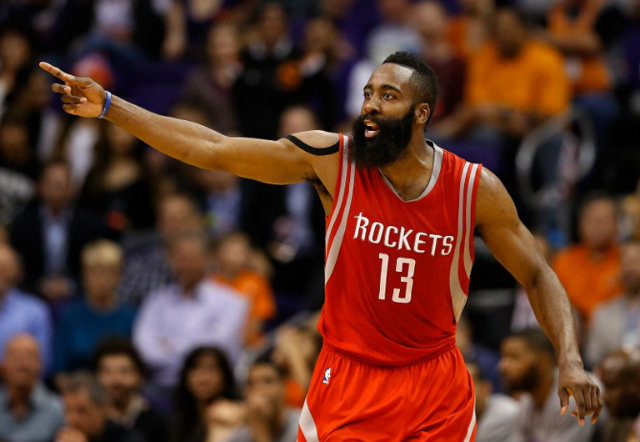 MANILA, Philippines – James Harden, the Houston Rockets' newest starting point guard and superstar player, is known for his arsenal of moves to get open for easy scoring opportunities. 
One of his most favorite go-to tricks is the side-step – or Eurostep – which New York Knicks guard Derrick Rose had a firsthand look at on Wednesday, November 3 (Thursday morning in Manila).
In the first quarter of the match which Houston went on to win rather easily, Rose attempted to take a charge from Harden on a fastbreak opportunity for Houston. The bearded superstar, however, totally avoided Rose with some fancy footwork.
Watch the play above.
Harden continued his hot start to the NBA season, compiling 30 points, 15 assists, and 6 rebounds as Houston climbed to 3-2 thanks to the 118-99 victory. New York dropped to 1-3. – Rappler.com