LeBron James and the Cavaliers clearly look like the best team in the East early this NBA season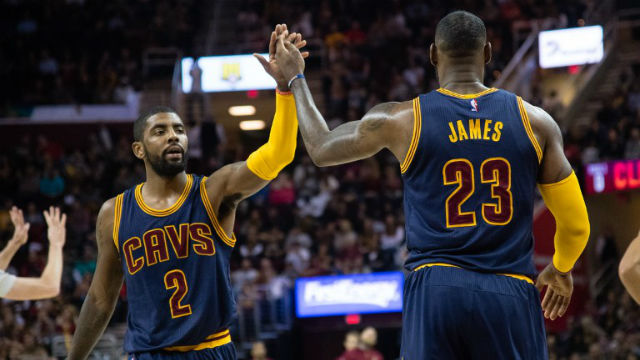 LOS ANGELES, USA – LeBron James poured in a season-high 30 points on Thursday, November 3 (Friday morning, Manila time) as the NBA champion Cleveland Cavaliers improved to 5-0 with a 128-122 victory over the Boston Celtics.
James scored 20 of his points in the third period and added 12 assists for the Cavaliers, who have won the first 5 games of the season for the first time since the 1976-77 campaign, when they started 8-0.
James' 30 points left him tantalizingly close to another career milestone. With two more points he'll move past Hakeem Olajuwon (26,946) into 10th place on the NBA's all-time scoring list.
Kevin Love scored a season-high 26 points and Kyrie Irving scored 23 for Cleveland.
Isaiah Thomas scored a season-high 30 points and Avery Bradley had 26 points and 10 rebounds for the shorthanded Celtics.
Boston, playing on the second night of a back-to-back, were without Al Horford, who is in the league's concussion protocol after taking a blow to the head this week. Jae Crowder was missing with a sprained ankle sustained in Wednesday's victory at Chicago.
James played the role of facilitator in the first half, handing out 13 assists in the first half as the Cavs built an 18-point lead.
After a Celtics surge he went on the attack in the third quarter as the Cavaliers kept their lead in double figures.
The Celtics trimmed a 20-point deficit to as little as 4 in the fourth quarter but could get no closer.
"This is the best I've seen the Cavs play in November," Celtics coach Brad Stevens said. "Everybody is trying to figure themselves out to be the best version of themselves, but they're way ahead of where they were the last two years, in my opinion. And (James) looks great. I mean, they're really good."
James has started a season 5-0 just once before, when he was with the Miami Heat in 2011-12 – the season he won the first of his 3 NBA titles. – Rappler.com