The Clippers continue their formidability at home, moving their record to 10-1 on the season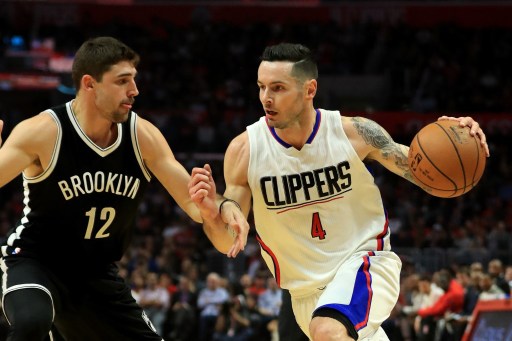 LOS ANGELES, USA – The Los Angeles Clippers have been a juggernaut at home this season, which is why they have the best record in the National Basketball Association.
The Clippers have won by an average of 25.2 points over their last 5 home contests, and Monday night was no different as they manhandled the Brooklyn Nets 127-95 at Staples Center arena.
But despite their success point guard Chris Paul insists he and his teammates are not getting ahead of themselves.
"Seriously, 10-1 is all good and well, but you guys know and you've been around the league, it's not about right now," Paul said.
"I think for us, with some of the heartache we've had in the postseason and stuff like that, we expect to do this, no disrespect to anybody.
"For us, it's all about the process. Every night it's about getting better and building."
Paul was at his best for three quarters, finishing with 21 points, 9 assists and 5 steals.
Blake Griffin added 20 points, 6 rebounds and 6 assists, while J.J. Redick contributed 18 points for the Clippers, who won their seventh straight.
Jamal Crawford had 17 points off the bench for Los Angeles. Defensive specialist Luc Mbah a Moute reached double figures for the second game in a row, finishing with 11 points and hitting all five of his field-goal attempts.
Not only can the Clippers perform offensively but they have the NBA's top-rated defensive unit.
"It was definitely our defense," said Clippers center DeAndre Jordan, who had a game-high 14 rebounds. 
"We were limiting those guys to one shot. Our defense really has an effect on the offence.
"If we come out and are not scoring or our shots are not falling, we can still come out and play defense and still get stops. That's what we did tonight."
Brooklyn played without leading scorer Brook Lopez, who rested in order to avoid playing back-to-back games.
Bojan Bogdanovic scored 18 points, and Sean Kilpatrick finished with 14 for the Nets, who fell to 4-6 overall and 1-4 on the road.
"The Clippers are a great team, a very offensive threat," Ferrell said. – Rappler.com