Russell Westbrook has no regard for Clint Capela's rim protection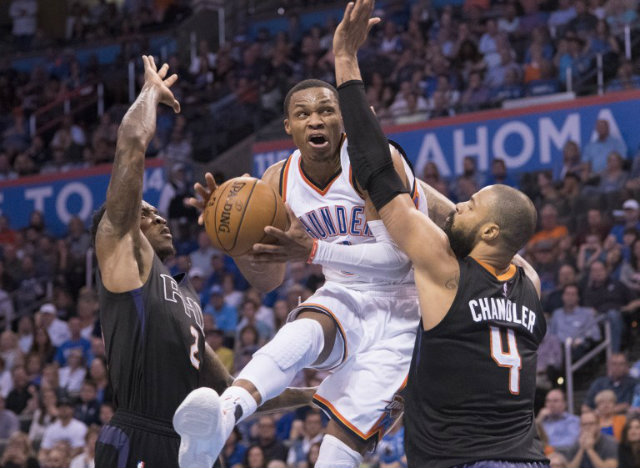 MANILA, Philippines – Russell Westbrook is a lot of things. Subtle is not one of them.
As 7.1 seconds remained and his Oklahoma City Thunder led the Houston Rockets by 3, 103-100, on Thursday, November 17, Westbrook got free on an out of bounds play which gave him a free lane to the rim.
That's where Rockets big man Clint Capela made the mistake of trying to meet Westbrook, who put the final nail in the coffin with a thunderous throw down.
Watch the clip above.
Westbrook finished with 30 points, 9 assists, and 7 rebounds, as OKC improved to 7-5 on the season. – Rappler.com