Kobe Paras hits his first basket for Creighton in a win over Washington State at the Virgin Islands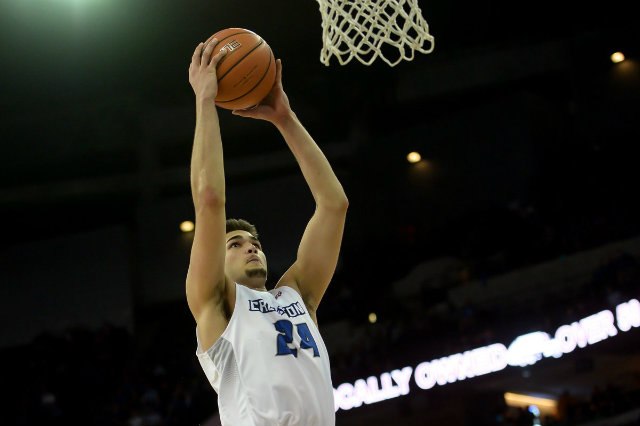 MANILA, Philippines – Filipino basketball prodigy Kobe Paras registered his first points as a Creighton Bluejay in a 103-77 win over the Washington State Cougars at the Virgin Islands Sport & Fitness Center in St. Thomas, Virgin Islands on Friday, November 18 (Saturday Manila time).
Paras broke into the lane late in the second half for a pull-up jumper which went in for two points. Paras added a free throw and ended up with a total of 3 points, shooting just 1-of-8 from the field to go along with 4 rebounds and one steal.
The win kept Creighton unbeaten at 3-0 following their earlier win over number 9 rated Wisconsin. Creighton will be back in action on Monday, November 21 (Manila time) when they face fellow-unbeaten team North Carolina State Wolfpack (3-0) beginning at 9:30 AM. – Rappler.com