Ricky Vargas is hoping a temporary restraining order will be issued to prevent the Philippine Olympic Committee elections from pushing through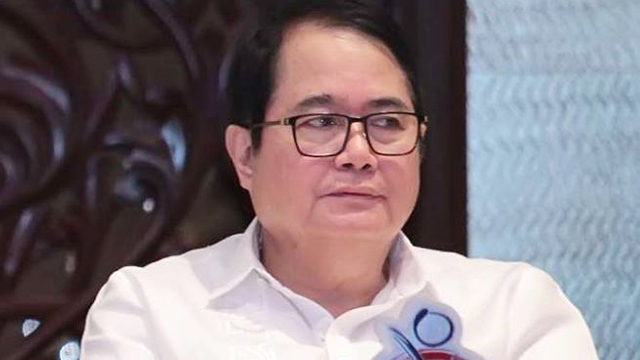 MANILA, Philippines – Ricky Vargas and his camp expect to receive a court decision this Thursday, November 24, on the upcoming Philippine Olympic Committee (POC) elections, which is slated for Friday, November 25.
The hearing on the matter was held on Tuesday, November 22, at the Pasig Regional Trial Court Branch 159, Vargas confirmed to Rappler.
According to a statement from Vargas' spokesperson Chito Salud on Tuesday, Judge Elma Lingan "heard the oral arguments of both parties and directed them to submit their respective position papers by Wednesday."
The legal arguments, according to the statement, focused on the interpretation of what constitutes being an active member of the POC general assembly, which was the eligibility requirement the POC used as basis for Vargas' disqualification from running for the presidency.
Vargas' camp initially appealed to the POC but was rejected. Vargas has since initiated a social media campaign with the hashtags #LetRickyRun and #SavePHSports. The hashtag was used by several PBA players as well as Gilas Pilipinas coach Chot Reyes.
Vargas, the head of the Association of Boxing Alliances in the Philippines, was supposed to challenge incumbent POC president Jose "Peping" Cojuangco Jr, who at 82 years old is running for a fourth straight term.
Vargas' camp expressed optimism that "the court had been sufficiently enlightened as to the necessity of issuing a TRO to prevent grave and irreparable damage to their rights."
The POC is also facing a possible investigation from the House of Representatives after two lawmakers on Tuesday called for a probe into the "alleged mismanagement and abuse of authority of the current leaders of the Philippine Olympic Committee." – Rappler.com