Knicks president Phil Jackson will stay on for two more years despite leading the team to an 80-166 record the past 3 seasons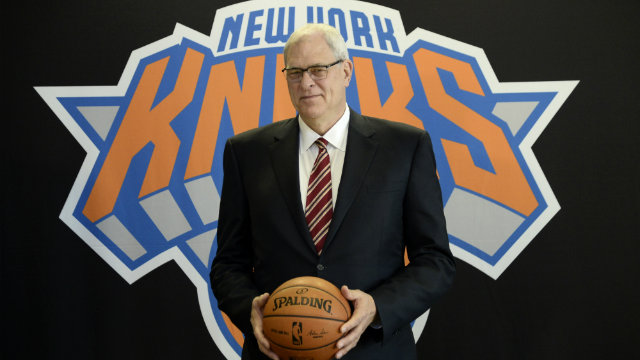 NEW YORK, USA – The New York Knicks have exercised their option to keep Phil Jackson as team president for the remaining two years of his contract, reports said Thursday, April 13.
Jackson, 71, and the Knicks could both have gone their separate ways this summer under the teams of his 5-year deal.
However Knicks owner James Dolan has followed through on public pledges to keep Jackson on board for the duration of his contract, ESPN reported.
The decision comes after another disappointing season for the Knicks, who went 31-51 this year and failed to make the playoffs for a third straight season during Jackson's reign.
The move quashes speculation that either Jackson or the Knicks would opt to end their relationship at the end of the season.
Under Jackson, who is on an annual salary of $12 million, the Knicks have gone 80-166. 
Jackson had negotiated an opt-out clause in his contract for 2017 to guard against the possibility of having to work through a lockout. 
Jackson is the most successful coach in NBA history, having led the Michael Jordan-inspired Chicago Bulls to 6 NBA championships between 1989 and 1998. He followed that with five NBA titles between 2000 and 2010 at the Los Angeles Lakers.
He retired from coaching in 2011 before joining the Knicks as an executive in 2014.
New York made the playoffs for 14 straight seasons between 1988 and 2001, but has failed to reach the postseason in 12 of the last 16 years. – Rappler.com